 ](http://www.embarque.com/)
INDIANAPOLIS – Each week, readers of Colts.com can submit their questions to have a chance of them being answered in our Wednesday mailbag.
Here is this week's collection:Brett Mitchell (Goshen, IN)
When the Colts have a Sunday off during the season, because of the bye-week or after a Thursday night, what do the guys like to do?
Bowen: The bye week is certainly a chance to get away for nearly the entire roster. It really depends on the player, health wise and where their family resides as to what the player does with the extended weekend off. If you have kids in school, then you are probably staying here. Same goes for if you are trying to rehab any injury. A guy like Cory Redding is heading back to the University of Texas where he is getting inducted into the Longhorns Hall of Honor. The team will reconvene on Monday before preps begins for the hottest team in the AFC (New England Patriots) coming to town on November 16.
Paytn Countryman (Roseville, California)
Hey have 2 questions for you, first one is how is Robert Mathis's recovery coming, any chance he comes back late or maybe playoffs time?? Also how is Daniel Adongos recovery coming I know he got hurt pre season is there a chance he comes back and can make an impact on the pass rush?
Bowen: Neither of those players will be back this season. Robert Mathis is on the reserve/non-football injury list after he got hurt while being suspended (reason he is on this list is because it was away from the team). Daniel Adongo is on injured reserve. The Colts used their one "designation to return" IR spot on Xavier Nixon, who was called up to the 53-man roster on Tuesday.
Bob Decker (Columbus, IN)
Where can I get a Breast Cancer Awareness cap like the coaches wear? Like Coach Pagano wore this month? Can't find one on any NFL websites.
Bowen: Any apparel inquiries should be directed towards the Colts Pro Shop. Their website is here.
Steve Norris (Terre Haute)
I understand that we're a passing team, but with 3 great runners why don't we focus more on that to open up the pass and help out our D?
Bowen: I think the Colts are helping out their defense from a rest standpoint by leading the league in time of possession. The Colts still rank in the top half of the league in rushing attempts along with putting up elite passing numbers. When teams decide to pack the box to take away the Colts rush attack, that just opens things up for Andrew Luck and his numerous weapons. The Colts offense is producing at a high level right now so I don't really see any reason to adjust.
Daniel Simon (Greenwood, IN)
What are the longterm plans for Coby Fleener in the Colts Offense? When he was drafted, he appeared to be the Colts version of a Gronkowski or Jimmy Graham, while the Colts 2nd TE in the draft - Dwayne Allen appeared to be more of the bulky blocking-type of TE. The reality is that Allen has been used a bit more than Fleener and seems to be more productive as well. Is there something holding back Fleener from being used more often?
Bowen: While it's hard to predict down the road plans for a guy like Fleener, there's certainly an immediate role within this Colts offense. Just look at Monday night where Fleener led the Colts with four catches for 71 yards and a touchdown. Fleener continues to play a significant amount of reps as the Colts employ plenty of two tight-end sets. I don't think there's anything really holding Fleener back. Allen is a versatile guy that has been really productive in 2014. Fleener is a guy you can line up as a receiver and use his size effectively in creating mismatches. Tight ends coach Alfredo Roberts said earlier this week he doesn't think there's a better tight end group in the NFL and it's hard to argue with that given the trio's production (Jack Doyle included).
I have been a Colts fan since 2007, and I believe they have the potential to be the John Cena of the NFL. With that being said, I wonder if we still have room to sign guys like Andrew Luck (not that he'll demand it) and T.Y. Hilton to the contracts they deserve. Those two are paramount to our success on offense.
Bowen: A big picture question that probably comes with both of these two having Pro Bowl type years in their third NFL seasons. Whenever Ryan Grigson gets asked about a future contract for Luck he says that every move made has an eye towards potential impact down the road. It's clear that Luck and Hilton have a special connection of an elite quarterback/receiver tandem. They are definitely a major part of future Colts plans.
Do you know of any bus trips to the Colts vs Dallas game? My family would like to go to the game, but I hate driving! :) Thanks for your reply in advance!
Bowen: I do not, but I would check out the Colts.com Fan Forum section. Post a topic there asking about anyone heading to Dallas and hopefully you can get some answers. Here's a link to the forum http://forums.colts.com/forum/18-coltscom-news/
Austin Morris (Palm Coast, FL)
colts fan since i was born, love my football. question is, what are the main prioities for the up coming draft? Also, after Donte Moncriefs performance, will we see more of him?
Bowen: I think it's still very, very early to speculate on draft talk. The Colts scouting department is scoured over the U.S. looking at prospects but until you get through the season and embark on free agency and see what positions are deep in the draft, it's hard to make a conjecture for specific areas of need. Chuck Pagano has said Donte Moncrief has earned more playing time. Now the question becomes just how you go about giving that to a crowded Colts receivers group. Earlier this week, wide receivers coach Charlie Williams said a similar thing as the staff knows the potential is there for the rookie from Ole Miss.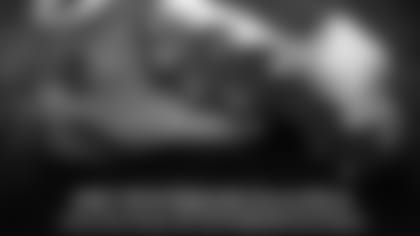 ](http://www.colts.com/byeweekbonanza)