INDIANAPOLIS – This week's film breakdown looks at T.Y. Hilton and Matt Hasselbeck hooking up in the third quarter of Sunday's win over the Buccaneers.
Here's the All-22 development of Hilton getting behind the Buccaneers secondary for his first touchdown of the day: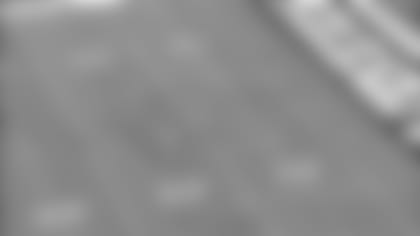 This touchdown from Hilton comes after Donte Moncrief had just picked up 31 yards on a second-and-15. With Moncrief going out of bounds at the 7:41 mark of the third quarter, and the clock briefly stopped, Matt Hasselbeck gets the Colts quickly up to the line of scrimmage. We saw more tempo from the Colts on Sunday and here, the Colts clearly seized a chance to strike against the Buccaneers. On a first-and-10 from the 19-yard line, the Colts are searching for their first touchdown of the game with Hilton isolated to the right and Dwayne Allen lined up as a tight end on the right side of the formation.THE ROUTE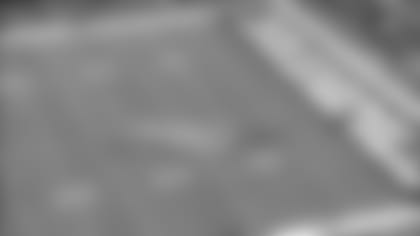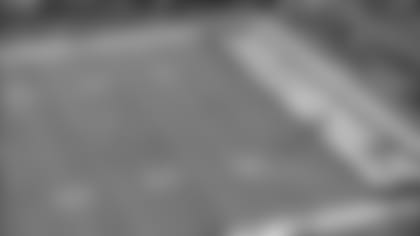 There are two key factors that went into Hilton's touchdown. The first is the play-action fake from Hasselbeck to Frank Gore. ESPN Stats & Info sent out that Hasselbeck had 17 passes off play-action on Sunday, the most of any quarterback this season. Hasselbeck talked after the game how Tampa's defenders love to have their eyes in the backfield and that happens again on this play. The combination of a play-action fake plus Dwayne Allen down the seam, allows this play to work. Allen and the eyes of Hasselbeck (initially looking left) occupy safety Bradley McDougald. With this happening, Hilton has easily gotten past Sterling Moore with no safety help in sight.THE SCORE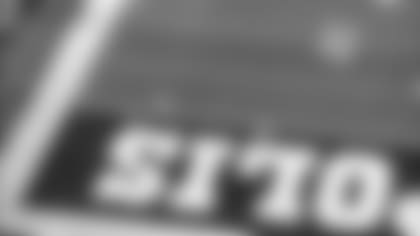 It's a relatively easy, red-zone, pitch and catch from Hasselbeck to Hilton. After the win, Hasselbeck pointed out the route from Allen that sprung Hilton for the first of his two-touchdown day. Last week, Hasselbeck had only one completion travel further than nine yards through the air. On Sunday, the Colts hit on several chunks with a bit more aggression needed due to a bogged down running game. With Reggie Wayne in the building Sunday, you had to figure Hilton was going to make a couple of plays.