INDIANAPOLIS —This week's film breakdown looks at rookie running back Marlon Mack rumblin' bumblin' and stumblin' his way to a huge 12-yard gain to set up the Indianapolis Colts' eventual game-winning touchdown in the third quarter of Sunday's 2017 season finale against the Houston Texans at Lucas Oil Stadium.
Here's the All-22 development of Mack's play: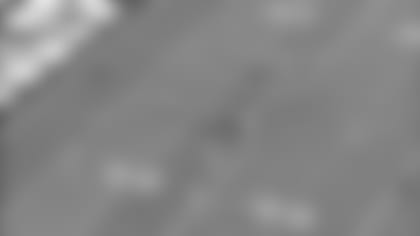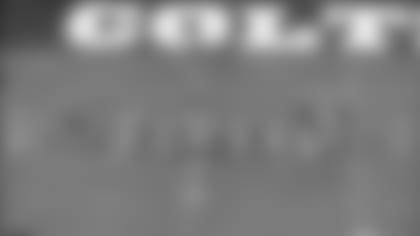 Down 13-7 going into halftime, the Colts' defense forces the Texans into a three-and-out on their opening drive of the second half, while Indy begins its first drive out of the break at its own 17-yard line. The Colts employ a run-heavy approach on this drive, and running back Frank Gore, in particular, thrives, using huge holes up front to get 38 yards on the first three carries of the possession, and later rips off an eight-yard run, and then a three-yard run, to get to the Houston 13-yard line.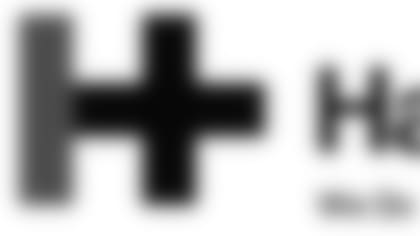 ](http://haysandsons.com/colts/)ack, who had earlier been utilized on a four-yard run in the drive, is then inserted into the game for a 1st and 10 play from the 13. The Colts come out in a two-receiver, two-tight end set, which doesn't really tip their hand one way or another — run or pass — initially.
Then, quarterback Jacoby Brissett, who is lined up under center with Mack five yards behind him, sends tight end Jack Doyle, who was lined up out wide to the left, in motion to his right towards the line of scrimmage. The Texans, who employ their 4-3 base defense, don't send a player in motion with Doyle, meaning they're going to be utilizing some sort of zone defense on this play. Once Doyle gets just behind and to the right of right tackle Joe Haeg, the Houston, defensive end Jadeveon Clowney, lined up across from Haeg, widens his positioning a little bit more; inside linebacker Bernardrick McKinney slides over just to the right of Clowney, while safety Andre Hal comes all the way out of his position deep in the middle of the secondary to line up just to the left of McKinney; and, finally, with just one receiver, Chester Rogers, now lined up on the left side, safety Marcus Gilchrist falls back to Hal's spot as a single-high safety.
The Texans are now pretty sure the Colts are going to be running the ball, and it'll be coming to their left (and the Colts' right). Doyle is one of the better run-blocking tight ends in all of football, and now that he's lined up right next to another tight end who is rarely involved in the pass game, rookie Darrell Daniels, they've likely seen this play, or a variation of it, quite a few times when watching the film of the Colts' offense throughout the season.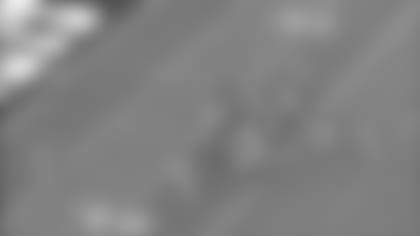 We'll never forget Clowney's legendary hit on Michigan running back Vincent Smith in the backfield during his South Carolina Gamecocks' matchup against the Wolverines in the 2013 Outback Bowl.
And on Sunday, it appeared he had set himself up to try to do something similar on this play against the Colts.
On the snap, he engages with Daniels across from him, taking the tight end up high by the shoulder pads and easily pushing him aside. Mack gets the handoff and Clowney is right there waiting for him at the 15-yard line. Few ballcarriers have been able to escape the dangerous Clowney in these situations this season; Clowney was second in the NFL with 21 tackles for loss this season, after all.
Also, when Mack gets the ball in his hands, he doesn't immediately see many other options other than pushing this thing outside to his right. The rest of the Colts' offensive front appears to be holding up well against their respective defenders, but the one inside option available to him was completely blown up by Clowney.
In short: things aren't looking good from the start for the Colts on this one.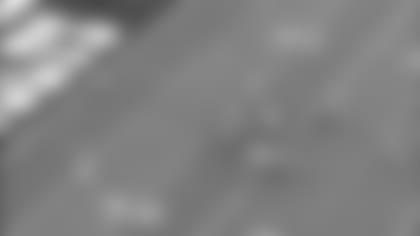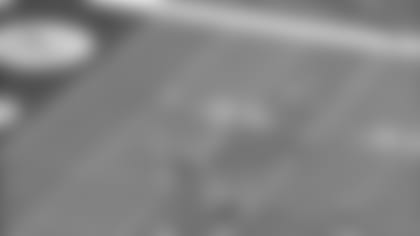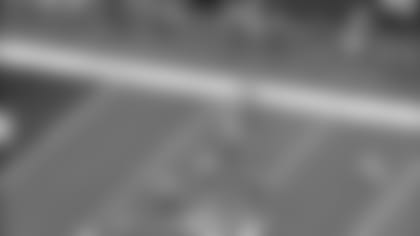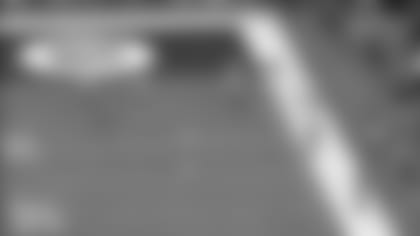 … But don't tell that to Mack.
The rookie meets Clowney around the 16-yard line and administers a brutal stiff arm to the defender's facemask, making it nearly impossible for Clowney to completely wrap Mack up and even try to bring him down to the ground. As Mack continues to bounce this thing outside, he creates more and more separation from Clowney, who is appropriately shoved down to the turf and taken out of the play.
With a little giddy in his step now, Mack looks for more. As he continues pushing the play outside towards the right sideline, he next encounters cornerback Kevin Johnson around the original line of scrimmage at the 13-yard line. With Johnson attempting to dive at Mack's lower half to bring him down, he once again uses his left arm, this time to the back of the cornerback's helmet, to force him to the ground, and then step out of a last-second ankle tackle attempt.
Mack now turns up field, with just one man, Gilchrist, immediately between the end zone and himself. Trying to use the sideline to his advantage, Gilchrist lowers his right shoulder when he gets to Mack to try to get him out of bounds. But Mack lowers his shoulder right back, absorbing the hit from Gilchrist and, somehow, keeping his right foot inbounds, hopping, spinning and then, somehow, keeping his left foot in bounds before finally going out of bounds at the one-yard line to further prove Mack's abilities as a human pinball.
Two plays later, Mack would, with the assistance of a couple offensive linemen, push his way into the end zone for a one-yard touchdown run, and after the extra point from Adam Vinatieri, the Colts had the lead, 14-13. Mack would spark a 15-0 second-half run to allow his team to finish its season with a 22-13 victory — and a sweep of the division rival Texans.