INDIANAPOLIS – This week's film breakdown looks at Andrew Luck squeezing one in to tight end Jack Doyle.
Here's the All-22 development of Doyle's third touchdown of the 2016 season.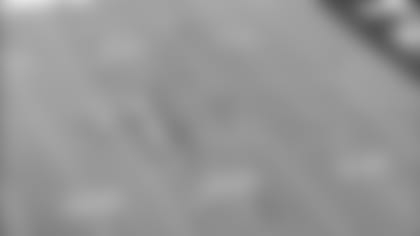 This play was the first of the second quarter, after the Colts had just held the ball for more than 10 minutes of the opening period. It's a 2nd-and-17, because a first-down reception by Jack Doyle on the previous play was negated by a holding penalty. Here the Colts line up with T.Y. Hilton split out wide right and Jack Doyle as the in-line tight end to the same side. Remember, Dwayne Allen (ankle) left Sunday's game after six snaps.THE ROUTE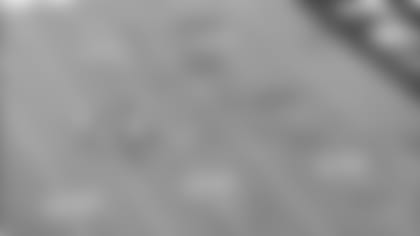 The Colts did run the ball seven times in the first quarter with Frank Gore so maybe that's why the Texans' linebackers held their depth a little longer on this play-action fake (with Robert Turbin the back). Down and distance here certainly indicates a pass, but the selling of the fake keeps Texans linebacker Benardick McKinney from dropping well back in his zone pass coverage area. That, along with safety Andre Hal knowing T.Y. Hilton is to his left, leaves Andrew Luck a window of opportunity. This bottom picture shows that Luck is throwing to a spot, having the faith in Doyle that he will settle into that zone.THE CATCH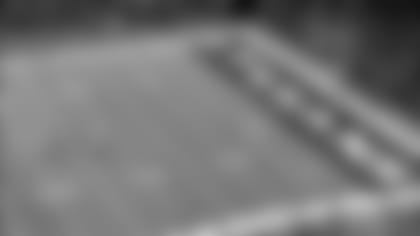 It was a perfect throw from Luck to Doyle, who found that spot in the zone to make himself available. The broadcast crew mentions after the touchdown how Luck said Doyle might just be his "favorite" teammate. These plays are why. Nothing too flashy from Doyle, but it's a 2nd-and-17 turned into a touchdown. Doyle has been a key cog in the passing game this season (20 catches for 204 yards and three touchdowns) and could be counted on even more going forward, depending on the extent of Dwayne Allen's ankle injury.