INDIANAPOLIS – This week's film breakdown looks at Andrew Luck finding Coby Fleener for an eight-yard touchdown against the Panthers.
Here's the All-22 development of Fleener's fourth-quarter touchdown on Monday: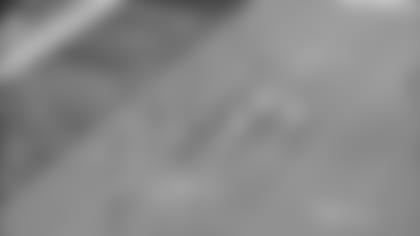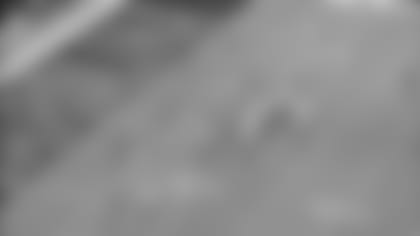 For the third straight week, the leading pass catcher against the Panthers defense was a tight end. Coby Fleener strung that streak to three with seven receptions in 11 targets on Monday night. Here, Fleener is the in-line tight end to the left with Donte Moncrief to the outside of the 6-6 tight end. Pre snap, Andrew Luck has to know that he's going to have Fleener locked up with linebacker Thomas Davis, a matchup that should favor Indianapolis. What Moncrief has done in the red zone this year forces Carolina safety Kurt Coleman to leak over to the outside, keeping Fleener in man coverage.THE ROUTE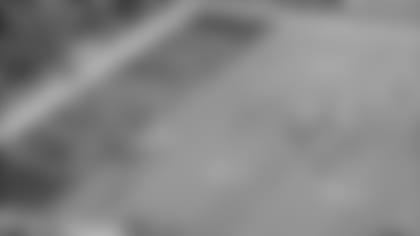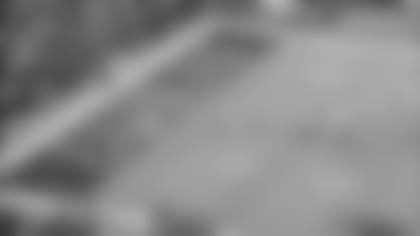 The transgression of this play began with Luck reading the right side of the field as Fleener was trying to work free from Davis' coverage. Even though Luck was sacked twice on Monday night, pockets like this one allowed him to scan the field and go through his progressions. By the time Luck finds Fleener, the middle of the field has cleared for the tight end to work his dig route.THE CATCH
With the middle of the field open, Fleener is able to step inside of Davis and provide Luck with a clear window down the middle of the field. With an uninterrupted pocket and no Panther defender in between Luck and Fleener, this is an ideal picture for a red zone offensive play. Luck makes the perfect throw for Fleener to continue the Colts comeback.