 ](http://careyindiana.com)
ANDERSON – The suspicion Vick Ballard's Friday leg injury was serious was confirmed overnight, and he will miss the season with a torn left Achilles tendon.
A stable of three backs that have thrived in the league is decreased by a third, leaving more room for Ahmad Bradshaw and Trent Richardson to reach bell cow status in the backfield.
Chuck Pagano held Richardson from work on Friday and Saturday, with today's session being the first padded practice of camp.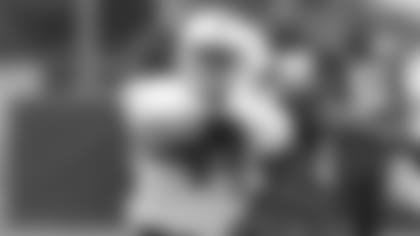 "He hasn't done much.  He's nursing a soft tissue injury.  He's started doing some things going about half-speed and made no sense really having him out there.  He knows exactly what to do, getting all the mental reps, going through walk-through stuff.  We want to get him 100 percent before we get him out there."
Bradshaw and Ballard both were coming off season-ending injuries that caused them to miss a combined 28 games.  Bradshaw will see significant duty.
"He looks really good.  He has found the groove to make it," said Pagano.  "We know how tough Ahmad is.  We know how he's wired.  I'm not going to be pulling back on the reins.
"He's not one of those guys that will think about what he went through.  He's a football player, tough guy, hard-nosed."
"I'm still going to be full speed whenever I'm in there," said Bradshaw, who relished putting pads on Saturday.  "Trent (is) going to be there and my role's not changing at all."
Bradshaw said he has been anxious since he was hurt and looked forward to this camp to start working. 
In his eighth camp and not expecting any surprises, the two-time 1,000-yard back feels at the top of his game.
"Since I got hurt, I've been counting down the days to get back to this one day," said Bradshaw.  "I feel great.  This is a day that I've been waiting for – moving around in those pads."
Behind Bradshaw and Richardson, the two most tenured backs are Daniel "Boom" Herron and Chris Rainey.  Rainey and Herron have combined for 35 league carries, and both were on IR with the Colts at the end of last year.
"I'm one of them play-making guys that make you miss," said Rainey, a 2012 Pittsburgh draft pick and younger brother of Rod Smart ('He Hate Me' of XFL fame).  "It just makes you smile because you know what you can do in the middle of the field.  Be ready when your time comes."
Rainey holds pop with a 26.5 kickoff return average with Pittsburgh as a rookie, while Herron had some spot duty in the Indianapolis backfield last year.
"Any time you get the chance to run with ones, it's a great opportunity," said Herron.  "I'm just trying to take advantage of all the great opportunities I'm getting."
Pagano said he and Ryan Grigson are going through roster mechanics to see what is best for the team to pursue in Ballard's absence.  They would seek a player who had a chance to make the final roster, though Pagano said any addition would not necessarily have to be a running back.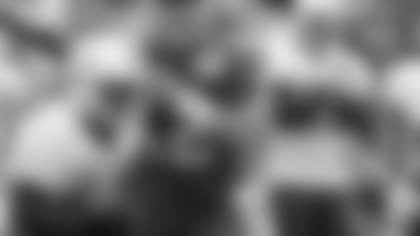 On a day where most pass attempts were in short-yardage range, an Andrew Luck incompletion was exciting.  Luck rolled left and escaped pressure, notably from Bjoern Werner, and threw long to Donte Moncrief.  The pass was a step beyond the streaking draft pick, but the play displayed Luck's spunk, mobility and arm.  As if the jury were out on those things.
Luck was 18-of-27 passing in 7-on-7 and 11-on-11, finding Moncrief six times.  Hakeem Nicks and T.Y. Hilton had three receptions.
Darius Butler forced a fumble after a Moncrief reception and had return yardage near the goal-line.
Wearing helmets and shoulder pads, the team went through pass protection drills that brought spirited competition between linebackers and backs.  Pagano interceded on one occasion to main cool.
The offense and defense had drills minus receivers and the secondary, and it featured solid hitting.
Adam Vinatieri nailed a 60-yard field goal, while Pat McAfee missed from 60 and hit from 65.  They were kicking with a slight breeze.
Players missing practice:  Gosder Cherilus, Vontae Davis, LaRon Landry, Robert Mathis, Jack Mewhort, Cory Redding, Trent Richardson, Reggie Wayne, Donald Thomas, Henoc Muamba, Cam Johnson and Loucheiz Purifoy.
PAGANO QUOTEWORTHY (on if looking forward to team wearing pads Saturday)
"Are you kidding me?  We've been in shorts since April.  We've been playing flag football, nothing against flag football.  I love flag football, I have daughters that play flag football.  We don't get to play flag football on Sundays."
On three occasions since 2002 have franchises won five straight division titles.  Name those franchises and the years it was done.  Two other franchises have won titles in four straight years.  Name those franchises.
ANSWER:  The Colts (2003-07) and New England (2003-07; 09-13) are the only franchises to win five straight division crowns since 2002.  The franchises to do it four straight are San Diego and Seattle.
Name the only division that has not had a repeat champion since 2002, along with every NFL franchise that has not won at least one division title since realignment.  See the next Colts Camp Notebook for the answer.
AFTERNOON ATTENDANCE: 3,235.  TOTAL FOR CAMP:  7,727.
The walk-through was held in sunny and windy conditions, with the temperatures in the low-70s.
Temperatures hit 81 in the afternoon, but clouds and wind developed and practice was called 25 minutes early.
Sunday's schedule is the same as today with a morning closed walk-though and an afternoon session from 1:50 to 4:25.