 ](http://careyindiana.com)
INDIANAPOLIS –A familiar message head coaches tell players is to sweep all home games and at least split outings on the road.
Doing so means a 12-4 record.  No team since the 1978 inception of a 16-game season ever has missed the playoffs with 12 or more wins.
The Colts visit Arizona this Sunday with a 4-1 road record and with victories in eight of their last 11 games away from Lucas Oil Stadium.
The streak started after the Colts opened 0-2 on the road in 2012 and speaks to the nature of the club built by Chuck Pagano and Ryan Grigson.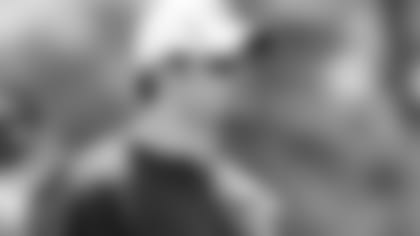 "That speaks to the grit of our players and coaches," said Grigson.  "One thing that has tied us all together is that when faced with adversity we band together, rise up and press on with a fighting spirit that can be unparalleled.  That is what is special and is a tremendous source of pride in regards to this team." 
The club's 4-1 mark is matched by Kansas City and exceeded by Philadelphia and Seattle at 5-1.  The combined record of the teams is 32-10 and only Kansas City (9-1) does not own its division lead outright.
"It all goes back to the very beginning, the message of serving one another that Chuck instilled," said Grigson.  "It's a faith in one another and the almost-tangible belief in the guy next to you in the heat of battle knowing he's got your back."
While some players could not put their finger why the club has been so successful, Matt Hasselbeck points to the way Pagano urges his team to focus on itself.
"Before the Houston game, we didn't know if their two top backs were going to play," said Hasselbeck.  "We didn't know if the roof was going to be open.  We didn't know if they were going to wear red or blue (jerseys). 
"He said, 'We don't know.  I don't care.  The roof?  I don't know, and I don't care.  Red or navy blue?  I don't know, and I don't care.  I care about you, and you.  I care about us.'  There's no distractions, and that's important.  I do like that."
Hasselbeck is in his first year under Pagano, while Cory Redding is in his fourth.  Redding has heard Pagano's message of conquering the enemy within.
"Everything is about mindset," said Redding.  "This game is about making it up in your mind to do what you're going to do, period, no ifs or buts about it.  That's what the mindset is – go on the road and get a win."
Hasselbeck sees non-changing preparation yield results.
"I do really like how we don't care if it's a home game or road game," said Hasselbeck.  "We don't talk about it much.  We don't seem to do much different.
"For example if it's an outside (road) game, we're not necessarily practicing outside, or an indoor game practicing inside.  We just practice.  We worry more about us and less about things outside our control.  Chuck does a really good job of setting that mindset."
The 0-2 road start in 2012 came in 20- and 26-point setbacks.  The Colts then won in overtime at Tennessee and by 17 in Jacksonville. 
Indianapolis won with 85- and 75-yard touchdown drives in the last three minutes at Detroit and clinched a playoff berth with a fourth-quarter win at Kansas City.
Indianapolis is 3-0 on the road in the AFC South this year to help account for a three-game division lead with six games to go.  The fourth road win came by 20 points over defending NFC Champion San Francisco.
"I think coaches get us prepared," said Andrew Luck.  "I think guys enjoy the challenge of going on the road and playing in what can sometimes be a hostile environment."
That the Colts are thriving under Pagano is evident home and away, and Grigson feels what is instilled professionally and personally helps pave success on game days.
"It's a true example of brotherhood, family, team all rolled into one," said Grigson.  "From top to bottom this team's heart and belief in one another is what I feel separates us and gives us a chance no matter what, at home or away."