 ](http://careyindiana.com)
INDIANAPOLIS –When Jamaal Charles burst 31 yards for a score not even four minutes into the game two weeks ago against the Colts, it looked like a continuation of 2013 by a player Chuck Pagano targeted as Public Enemy No. 1.
After that, Charles had 11 carries for 69 yards as Indianapolis clamped down and forced Kansas City to play "left-handed" in trying to win the game pitting 11-3 teams.
The Colts forced four turnovers, ran for 135 yards and totaled five sacks while Andrew Luck marshaled an attack that controlled the ball more than 38 minutes in a decisive win.
What to expect Saturday from Charles?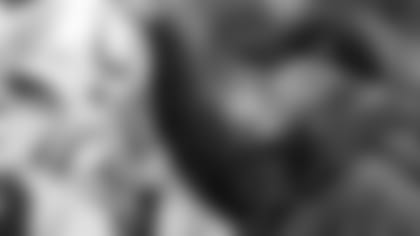 "We called him Public Enemy No. 1 and he still is," said Pagano.  "(He totaled) 1,900-plus yards from scrimmage, 1,287 rushing, 693 receiving yards, 19 touchdowns (and) didn't play the last game.  That's the guy you've got to take away.  It all starts with Jamaal."
The league's 10th-best rushing attack still gained 155 yards against Indianapolis, but Indianapolis dictated play to a large degree with solid efforts on both sides of the ball.
As Pagano expects a heavy dose of Charles in Saturday's indoor conditions, the sixth-year back looking for his first playoff win thinks goal one for the Colts is limiting the run.
"We know they're going to try their hardest to stop the run.  You stop the run, you beat the Chiefs," said Charles.  "Their main focus is stopping the run and let Alex (Smith) throw.  We got to keep that in focus, continue to push the line of scrimmage forward and make plays."
Charles averaged six yards every time he had the ball this year, and his 329 "touches" (329 rushes/70 receptions) ranked fourth in the league.
"Good running backs, the more you keep on force-feeding them the ball (the better)," said Greg Manusky.  "He's a productive back, not just running the ball but also receiving.  We got to defend him.  He's one of the guys that we got to make light of each and every week, it's him."
Charles was an "every week" performer.  He became the first NFL player since 1975 to have seven straight games with 100 scrimmage yards and a touchdown.  Those came to open the year, and he cracked the scrimmage yards century mark 13 times in 15 games.
Charles topped the AFC in scrimmage yards and as the only NFL player this year to lead a team in rushing yards and receptions, Charles' catches ranked fifth among backs.
"You got to take him away," said Manusky.  "You have to sometimes spy on him a little bit and make sure that you have somebody for him every time.
"Andy (Reid) is going to be a creative guy, try to get him out on many screen possibilities.  We got to make sure that we kind of 'ying-and-yang,' go back and forth and show him different things.  He's a talented back they rely on, especially in the red zone."
The Colts played Charles one week after he had 195 reception yards and four touchdowns (49, 39, 16 and 71 yards) against Oakland.  Holding Charles to 144 combined yards was the eighth-lowest total in his 15 games.
Darius Butler knows a player who touches the ball 32 percent of the time his team runs a play likely will be used as such Saturday.
"I think they're going to stick to what they do.  They know their strengths," said Butler.  "They know our strengths and weaknesses.  It's going to come down to execution. 
"They're going to have some wrinkles.  It's the playoffs, everything is on the line.  It'll be something different here and there that they have.  (The) same thing on this side."
Said Jerrell Freeman, "You just have to know where he is.  He's the best player on their offense. Chuck said he's Public Enemy No. 1.  They have a lot of dynamic players, but he's at the top of the list."
In addition to the takeaways and sacks, Indianapolis held Kansas City to one third-down conversion.  It was a blueprint for victory in a sea of red on December 22.
This game will be played in a sea of blue as two 11-5 Wild Card teams seek to advance.  Pagano wants all hands on deck to meet Charles, a player who was among the NFL's top fourth-quarter rushers and who led the league with 104 first downs produced.
"It takes all 11 in the run game, pass game," said Pagano.  "It takes a bunch of guys to get that guy down in the open field.  It starts with recognition, reading and reacting, trusting your keys and doing your job."