 INDIANAPOLIS – **Don Shula (click here)** is the winningest coach in NFL history with a 347-173-6 overall record earned in 33 seasons.  That record includes 19 post-season wins.  Shula began his Colts career as part of a blockbuster trade with Cleveland on March 25, 1953 when the Colts sent five players to the Browns in exchange for 10 players.  Shula was among those joining the Colts, and he played in the secondary for the club until 1956.  Shula became the Colts' head coach on January 8, 1963.  The 73-26-4 record he forged through the 1969 season stood as the franchise's highest victory total.  **Ted Marchibroda (click here)** eventually tied Shula's total in 1995, and **Tony Dungy (click here)** surpassed it with 92 victories.  Shula coached Miami through the 1995 season, and the Colts honored him during the 1997 preseason upon his selection to the Pro Football Hall of Fame.  Shula looks back on his career:
Who was the opposing head coach you least liked to face in terms of how well he prepared his teams?
**George Allen (click here)**, he charted everything – the position of the sun, everything.  He took care of every little detail and would prepare his team that way.  There was nothing he didn't prepare for.  And he had veteran players and brought them in because he felt they wouldn't make costly mistakes.
What was your favorite road stadium to play in and why?
Cleveland Stadium.  It was always tough to play there, and it also was a return home for me.
Who was the NFL player you wanted to meet the most before you made the league and why?
Otto Graham.  I grew up in the Cleveland area and always admired the way he played.
What was your most memorable Colts game and why?
We played the Los Angeles Rams in the last game of the 1965 season with a playoff berth on the line.  We were forced to start a running back, Tom Matte, at quarterback the entire game because of earlier injuries to Johnny Unitas and Gary Cuozzo, and I fashioned a wristband for Tom so that he could the plays.  Tom played well enough to help us beat the Rams, and the following week we faced the Packers in a playoff game.  Matte played well in that game, too, but we lost it because of a disputed field goal that I thought missed.  That missed field goal was one reason why they eventually extended the goal posts.  The wristband is now on display at the Pro Football Hall of Fame.  It seems like every quarterback wears a wristband now, but back in 1965 no one did. 
Who was the toughest Colts player you remember and why was he the toughest?
Linebacker Bill Pellington.  One year he played most of the games with a cast covering a broken arm.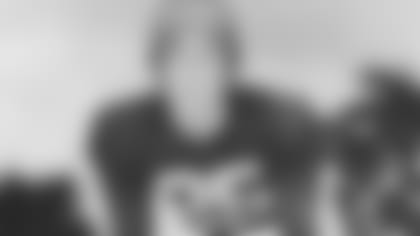 What was the hardest thing about playing on the road?
The crowd noise made it very difficult.
What was the most fun thing about training camp?
The thing I enjoyed most was being back together with the team after a long off-season layoff. Back in those days we didn't have minicamps or OTA days, so you wouldn't see your players from the end of the season until the start of training camp.  It was always enjoyable to get together with them after such a long period of time and see what kind of shape they were in.
What was the toughest thing about training camp?
The four-a-day practices we sometimes went through to get the team ready.  You probably couldn't do that now.
Name 2-3 players you really enjoyed coaching, what you admired about them and what you remember the most about them.
Bob Griese, Larry Csonka, Dan Marino, Johnny Unitas, Lenny Moore and Raymond Berry.  They were great players who really got the most out of their ability.  And they had a passion to win that rubbed off on their teammates, making them great leaders in addition to great players.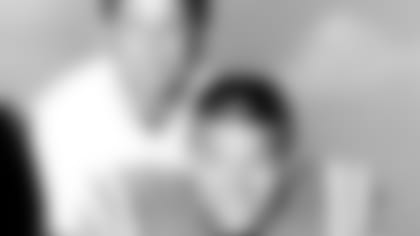 If you feel assistant coaches should be included in the Pro Football Hall of Fame please explain why.
Yes, there should be a special category for assistants for all the contributions they made.  I was fortunate to have some great assistants and really appreciate everything they did to contribute to our team success.
What was the best prank played on you?
When Manny Fernandez threw an alligator in my shower before I got in it.  Later Larry Csonka told me some of the players didn't want Manny to tape its mouth shut.
Do you have a favorite quote?  If so, what is it and why does it mean something to you?
Somehow we have to gain an edge – a winning edge – over our opponents.
If you could work under any head coach in history (even outside the NFL) for whom you didn't, who would it be and why would you have wanted to work for him?
**Paul Brown (click here)**.  He brought the classroom into pro football and brought teaching into coaching.  He was an innovator in so many ways, not only on the field, but also in his preparation in our meeting rooms getting ready for every game.
Who was the best pure athlete you ever coached and why do you pick him?
What do you remember the most about Colts fans?
They were hard working, enthusiastic, always supportive.
Who played the biggest role in you starting your career?
Paul Brown had the greatest influence on my career, both from a playing and a coaching perspective.