 ](http://careyindiana.com)
INDIANAPOLIS –As the Colts' quarterback from 1994-97, Jim Harbaugh was one of the most expansive interviews in the club's locker room.
When Harbaugh became the Stanford coach in 2007 after a three-year stint at the University of San Diego, Harbaugh "the coach" showed his true competitive nature when he tight-lipped that his school would "lay low in the weeds and sharpen its blades" when it faced a premier opponent.
Sure enough, Harbaugh, who measures words carefully now, slayed that foe and authored a fine Cardinal career that led him to San Francisco.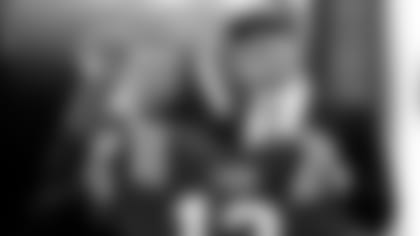 One of Harbaugh's gifted pupils at Stanford was Andrew Luck, whom he recruited out of Houston, Texas.
Luck played through Harbaugh's departure and won 31-of-38 games as Stanford's starting quarterback.
This past September the two met on opposing sidelines when Luck's Colts battled Harbaugh's 49ers.
Harbaugh spoke carefully most of the week knowing the challenge Luck posed, one he knew would come but that he did not relish. 
The challenge was as stiff as Candlestick's winds can be – Luck guided the Colts to a 27-7 triumph, hitting 17-of-26 passes for 159 yards and running for a six-yard score.
The compelling win over a conference finalist in its house came with passing statistics some would call 'pedestrian.'   The nature of Luck, who is wondrously talented but who cares so little for individual accolades, stands out to Harbaugh – big-time.
"It's a powerful strength," said Harbaugh to Colts.com Thursday at the combine.  "He's so smart.  Andrew understands the game of football so well. 
"He understands the team that plays the best has the best chance to win, so it's a team game.  He's smart enough to understand all those things at such a young age."
The 20-point win at San Francisco was followed by a 34-pointer at Jacksonville, games where Indianapolis assumed an AFC South lead it did not relinquish in going 11-5.
Luck hit 343-of-570 passes for 3,822 yards, upping his completion percentage (60.2) six points from his rookie year, while matching his 2012 mark with 23 touchdowns.  Luck's interceptions dropped from 18-to-nine, while his rating spiked by 11 points.
Harbaugh was a grinder during his NFL career, one who found fun in every aspect of the game.  It was a nature honed as a coach's son, a dad who also coached under Michigan's Bo Schembechler. 
Luck's maturation is no surprise to Harbaugh.  Luck, perhaps more gifted than Harbaugh, holds the same core passion.
"Growth-wise, he got better.  That's going to happen," said Harbaugh.  "He's got a great work ethic.  He has a great love of the game.  He loves weight-lifting.  He loves the practices, the running, the meetings.  He loves football. 
"Andrew has a great competitive heart and a desire to be great.  You're going to see that growth from him every year."
Luck is one of nine quarterbacks in the Super Bowl era to start playoff games in consecutive years to open a career.  Before the Super Bowl era, the last player to do it was Otto Graham in 1950-51.
Harbaugh feels Luck is only scratching the surface.
"Probably, probably (laughs).  Yeah (he is), but he's pretty darned though good right now (smiles)," said Harbaugh.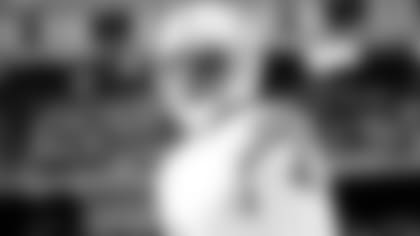 Colts fans remember Harbaugh from his 1995 'Captain Comeback' season when he took Indianapolis to the final seconds of the AFC Championship game before a failed desperation pass ended a 20-16 contest at Pittsburgh.
Harbaugh departed Indianapolis after 1997, playing for San Diego and Baltimore before starting the coaching career that keeps his competitive fire on full display.  With the 49ers, he still has a heart for Indianapolis.
"They were the signature years of my life, children that were born here," said Harbaugh.  "There are people in Indianapolis who were great friends who are now life-long friends because they're still friends. 
"The memories (are special).  I made great memories here.  That's why they're signature years."
Harbaugh erased the disappointment of two conference title setbacks by reaching the Super Bowl after the 2012 season.  A last-second loss there, plus another one at Seattle this year one step from returning keeps his fire intense.
The fire burns in Lucas Oil Stadium this weekend as he keeps building the 49ers.  Harbaugh's name has adorned an eastern façade in the stadium since 2008 as a member of the Colts' Ring of Honor.
He sees former teammate Marshall Faulk up there now.  They shared the same years and backfield as Colts, and Harbaugh loves Faulk's 2013 entry into the ring.
"I feel wonderful, wonderful (about that)," said Harbaugh.  "He was a great football player, a great guy, a wonderful teammate.  It's awesome that he's up there.  It's very deserving."
Harbaugh's Colts coach, Ted Marchibroda, shares space on the façade in the Ring of Honor.  It is not much of a stretch to imagine Luck's name joining his former college coach one day there, too.