INDIANAPOLIS —With Andrew Luck in Europe continuing to seek treatment and rehab opportunities for his surgically-repaired right shoulder, the quarterback has been sure to keep in contact with those back in Indianapolis with an invested interest in his status.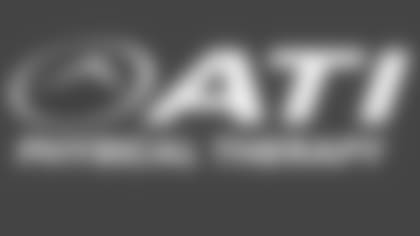 ](http://www.atipt.com/)There's his friend and left tackle Anthony Castonzo, who said Luck has been able to ditch his flip phone at times to fire up the tablet and video chat from afar.
Then there's head coach Chuck Pagano, who has exchanged emails with his quarterback.
Asked on Tuesday if he had any sort of update on Luck, Pagano said he'd have to wait until he returns stateside to the Colts' facility — which is expected to be soon — before making any determinations about where he's at physically.
"I thought he sounded great, reading between the lines," Pagano said of his email correspondence with Luck. "(He) said he's in a good place; eager to get back."
Luck was placed on injured reserve Nov. 2, a little more than nine months after he underwent surgery to repair his throwing shoulder. During that time, Luck went through an intense recovery and rehab regimen, with a hope that he could possibly return to the field by the start of the regular season.
While that didn't end up working out, Luck was able to return to practice, albeit in a very limited role, on Oct. 4 and 6, when he went through individual drills and threw some routes to receivers against air.
The next week, Luck was able to increase his workload a little bit by facing a live defense for the first time this year, as he took a few snaps as the scout team quarterback in 7-on-7 drills.
But on Oct. 18, Colts general manager Chris Ballard announced Luck would be held out of practice for the time being after he had a cortisone injection to address some soreness in his surgically-repaired right shoulder. A couple weeks later, when that soreness didn't really subside, he was placed on IR.
Pagano, who confirmed last week that Luck had traveled to Europe to seek further treatment, complimented the quarterback for his resolve after, first, gutting his way through two injury-plagued seasons, and then being faced with sitting out the entire 2017 season.
"He's been through hell. Everybody has, and no more than him," Pagano said. "And nobody wants to be back on the field more than Andrew. This is (an) unfortunate set of circumstances for everybody. But it's life, and life happens."
Pagano said Luck has been a "warrior," and is confident No. 12 "will be back better than ever at some point."
"And he'll be back on the field leading this organization and leading this team to multiple, multiple wins and championships," Pagano said. "That's just him. It's unfortunate, and I hate it for him. I hate it for him, because nobody has sacrificed as much as he has for this organization over the last five years that he's played. He's a warrior and he's a great teammate and he's a great pro and he's a great player. I can't say enough about the kid and how bad we all feel for him, especially myself."
Kelly, specifically, has been dealing with a concussion suffered Week 12 against the Tennessee Titans, and had been inactive in the Colts' three games since after not receiving clearance from an independent league neurologist.
In this case, Pagano thinks the team certainly "did the right thing" by ending Kelly's season two weeks early.
"You don't mess around with it," Pagano said. "I think everybody is different. Everybody responds differently. Everybody recovers probably differently than everybody else, so it's not something you're ever going to mess around with."
NOTABLE QUOTABLE
Here were some other interesting remarks made during Monday's media availability:
• "It's been tough. It's always a learning process; understanding the end picture. That's the phase I'm in now and we're in now. Like I said at my press conference after the game, the page will turn for us one day." — Colts quarterback Jacoby Brissett, on the Colts sitting at 3-11 with two games to go in the season.
• "It's huge. Nothing compares to game reps in terms of learning the offense and just getting better in general, so those reps coupled with everything that we've done in practice – it's been huge." — Colts center Mike Person, on being able to get game reps in place of Kelly during his absence this season.
• "You think about it – it kind of reminds me of when I was back in college. We had a lot of young guys have to step up and play early at Northwestern, so it's the same thing here. Nate Hairston, Grover Stewart, all those guys having to step up and play early. Marlon Mack – all those guys, so I'll finally get my chance. It's been good for us getting this camaraderie built and going into next year it should be very good for us." — Colts inside linebacker Anthony Walker, on the opportunity of getting the chance to play significant reps as a rookie.**
INJURY REPORT* Here's Tuesday's full injury report:• DNP: *Wide receiver Donte Moncrief (ankle); tackle/guard Denzelle Good (knee); tight end Brandon Williams (concussion).
• Limited:Cornerback Rashaan Melvin (hand).
• Full:Tight end Darrell Daniels (hamstring); cornerback Nate Hairston (concussion); Jeremiah George (neck).
— Good suffered his injury during Thursday night's game against the Denver Broncos, bringing Le'Raven Clark into the game at right guard, and pushing Joe Haeg over to Good's right tackle spot.
— It's good news for Hairston, who suffered a concussion during practice last week and did not play against the Broncos. Pagano said Monday's "bonus day" practice was Hairston's "non-contact" session as part of the league's concussion protocol; look to hear whether or not he's cleared for Saturday's game by the end of the week. Second-year corner D.J. White appeared to get most of the snaps in Hairston's place at nickel cornerback last Thursday.