The Colts enter training camp this season with the same presumed starters from a year ago at kicker, punter, long snapper and at both the kick and punt returner spots, giving the team high hopes for the 2016 season.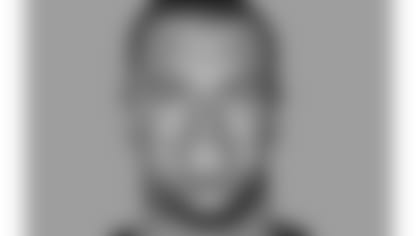 Now, that's not to say complacency has kicked in by any means.
Quan Bray, who had an outstanding rookie season last year as a returner, still has to win his job back, and hopes to become more of a factor as a No. 4 or 5 wide receiver.
And veterans like Adam Vinatieri, Pat McAfee and Matt Overton know better than to start taking it easy just because there's no competition on the roster for their jobs.
So let's take a closer look at the state of the Colts' specialists heading into training camp:NOTABLE RETURNERS:
- Quan Bray
- Phillip Dorsett
- Pat McAfee
- Donte Moncrief
- Matt Overton
- Adam VinatieriNOTABLE ADDITIONS:
- N/ANOTABLE CAMP BATTLES:
- N/ANOTABLE LOSSES:
- N/A
As noted above, the Colts' return all their specialists from the 2015 season, but what makes each of them so, well, special?Bray: Came in midseason last year and simply stole the show as a kick and punt returner.
He had 21 kickoff returns for 570 yards (an average of 27.1 yards per return, which led the AFC); he also had 21 punt returns for 166 yards (an average of 7.9 yards per return).
As a punt returner, Bray had returns that included 11, 15, 16, 17, 19 (twice), 20 and 33 yards, respectively.
He was recognized this offseason by Pro Football Focus as the third-best return man of 2015, only trailing the electric Jarvis Landry (Miami Dolphins) and Tyler Lockett (Seattle Seahawks).
"It's just being prepared," Bray told Colts.com. "You know, getting everything out of meetings with the special teams coordinator [Tom McMahon] and just watching a lot of film and knowing what to expect and knowing what the opponent's going to bring to you. It's just night and day from there."
Prepared to go as returners if needed will once again be the speedy Dorsett and Moncrief.McAfee: Just how good is McAfee? Well, he made Pro Football Focus' Top 101 list for the best players entering the 2016 season, coming in at No. 101.
He might just be the best overall special teams player in the league.
"He has been either first or second in our punter grading over the last two seasons, which takes into account ball location, hang time, distance and where on the field the punts are taking place, and when you add in the fact that he may also be the league's best kick-off specialist, it really is a no brainer. Specialists don't get the opportunity to affect as many plays as almost all other positions, but they can't be dismissed as inconsequential, and McAfee is an impact player for the Colts in terms of consistently changing the field-position battle and tilting things in favor of his team when he gets the opportunity. He may not put points on the board, but he makes life easier for those who do."
I think that sums it up pretty well.Overton:How do you know Overton is good at his job?
That's how long snappers survive in the NFL, and that's what Overton's been able to do in his four seasons with the Colts.
He was invited by the Colts for a tryout in training camp in 2012, and he hasn't missed a game since. Prior to that opportunity, he had bounced around quite a bit in Arena Football and the UFL.
By 2014, he was playing in the Pro Bowl.
"The path that I took to get here is pretty incredible. A lot of, faith and patience," he said. "I was kind of just bouncing around, cut from a UFL team and didn't really think there was a future for me in the NFL."Vinatieri: You probably wouldn't blame Colts special teams coordinator Tom McMahon for doing a little celebrating to himself earlier this offseason, when he heard his Hall of Fame-bound kicker, Vinatieri, had been re-signed to a two-year deal.
Vinatieri enters his 21st year in the league in 2016, and he'll be 46 by the time his current contract ends after the conclusion of the 2017 regular season.
At that point, only two players who have played in an NFL game would've been older: George Blanda (who retired in 1975 at the age of 48) and Morten Andersen (who retired in 2007 at the age of 47). Blanda was a 1981 Pro Football Hall of Fame inductee, and Andersen was a finalist this year.
But don't be surprised if Vinatieri signs yet another contract in two years, as he's showing no signs of slowing down. Last season, he converted 25-of-27 of his field goal attempts (92.6 percent), including 7-of-8 from 20-29 yards, 6-of-6 from 30-39 yards, 8-of-8 from 40-49 yards and 4-of-5 from 50-plus yards.
Just like Bray, Vinatieri explains how he's able to do it so well:
"I feel like kicks are made in the offseason," he said. "You work hard at your craft to be the best you can to go into the season as healthy and as strong as you can because it's a long year; it's a long season."
McMahon says Vinatieri seems to be "getting better as he goes."
"So (I'm) very, very excited to have Adam back, and with those three guys, they're what leads us — with Patrick (McAfee) and Matt (Overton) — and we've just gotta keep building on them."