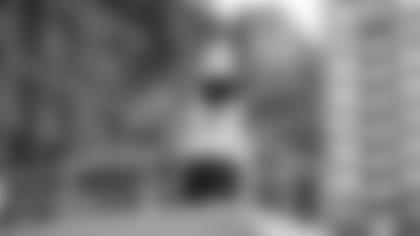 Colts Caravan
The Colts Caravan is coming to a neighborhood near you! We will be visiting Greenwood, Irvington, Brownsburg and Westfield to celebrate the Colts Playoffs with giveaways, appearance from Blue, Cheerleaders and more. Check out the Caravan route below. 
Current health and safety protocols, including physical distancing and face covering will be followed and enforced.  
Fans are encouraged to enjoy the Colts Caravan from their driveways or from a safe distance. 
For fans enjoying from their parked car in designated public parking lots, all attendees should remain inside their parked vehicles and wear face coverings during the event. 
Giveaways will be randomly distributed and are not guaranteed. Giveaways will be available along the route as supplies last.