INDIANAPOLIS – There is belief in Tennessee.
That's what happens when a promising young quarterback excels early in his career.
The hope among Titans fans will be mighty high this weekend with their home debut coming Sunday afternoon.
Led by rookie Marcus Mariota, the Titans will welcome their AFC South nemesis to Nashville.
You don't have to remind Tennessee players the opponent this week.
The Colts have won seven straight against the Titans and 12 of 13.
It's why this Week Three matchup means plenty to both the Colts and Titans.
"That has to change,'' Titans tight end Delanie Walker says. "If we want to talk about us being a powerhouse team and leading this division, then that has to change. We can't let the Colts dominate this division every year. So that is something we have to go out there and change as a unit, and play Titans football against a team like the Colts."
The Colts come into Sunday winners of 13 straight in the division. It's a dominance that ranks up with any team in NFL history (the league record is 15 straight divisional wins---Miami in the 1970s).
While the Colts 0-2 start leaves them little margin for error going forward, a win on Sunday could place them atop the AFC South by Sunday evening.
Last year, the Colts found themselves in a similar situation.
With an 0-2 record, the Colts hit the road for their first divisional game of the season.
Hope was there for the rest of the AFC South.
The Colts shut the door with three straight wins over the Jaguars, Titans and Texans, two of those coming on the road.
That opportunity is once again here on Sunday, and the weeks to follow.
Will the Titans belief continue to grow or is the Colts reign here to stay?
"Our backs are up against the wall," Chuck Pagano says.
"This group will respond."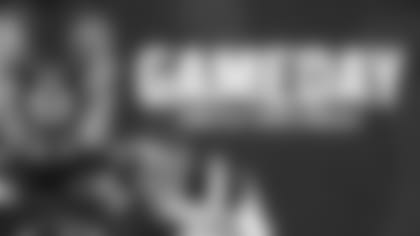 INTERESTING MATCHUPSTitans quarterback Marcus Mariota versus the Colts defense:Mariota's stats through two games are extremely impressive for any quarterback, let alone a rookie. The Colts depth at cornerback will once again be tested, considering Mariota has found 11 different receivers through two games. The Colts pass rush will try to improve on their one-sack, three-quarterback hit number, too. Last week against the Browns, Mariota was sacked seven times and hit 11 times.Colts offensive line versus the Titans defensive line: The opponent has once again changed but the Colts know the defensive game plan against them has not. The offensive line will see heavy pressure from the Titans, led by Derrick Morgan off the edge and Jurrell Casey in the interior. The offensive line is a bit banged up right now with Lance Louis being limited at Thursday's practice (shoulder), after not participating on Wednesday.Quick Facts
The Colts have won their last 13 AFC South games.
The Colts have won seven in a row against the Titans and 12 of 13.
Since 1990, 24 teams have made the playoffs following 0-2 starts. The Colts were one of those teams last season.
After two road games to start the season, the Titans will be at home for the next four games (42 days, including the bye week).
Titans quarterback Marcus Mariota has set NFL records in quarterback rating (129.9) and touchdown passes (6) for rookies after two starts.
The Titans are averaging 4.7 yards per carry this season, good for fourth in the NFL.
NOTABLE QUOTESColts Head Coach Chuck Pagano(on the Titans defense):
"Obviously, the buzz saw, (Jurrell) Casey, is just a phenomenal football player. His motor runs extremely hot. It seems like he's all over the place. It seems like there are three or four 99s on the field every time you turn on the tape with that guy. (Derrick) Morgan is playing at a high level and the addition of (Brian) Orakpo has been phenomenal. A bunch of guys, the linebackers are downhill and I know (Jason) McCourty's been out with an injury, but (Michael) Griffin is always going to bring it and play at a high, high level. He's the captain of that back end and he orchestrates things back there extremely well. So, a bunch of really good football players, guys that play with an attitude, guys that love to swarm and they play together. They've got them playing at an extremely high level right now, so it's going to be a huge challenge again."
Colts Head Coach Chuck Pagano(on Titans quarterback Marcus Mariota):
"He is as advertised. He does not look like a rookie. He's very poised. He's managing the game for them. He's making plays. Very, very athletic. He stands in the pocket. The first week he got off to, obviously, to a great start. Tampa didn't get to him a whole lot. The next week Cleveland did a nice job of pressuring him and got a bunch of hits and sacks and turnovers and things like that. But you look at the fourth quarter of that game, he was unflappable. He was standing in there the same way the fourth quarter as he was in the first quarter. He's got a very, very strong arm. He keeps his eyes down the field, he doesn't stare at the rush. He goes through his progressions. He gets rid of the ball extremely fast, he's got a very quick release. And then when things do break down and they run the read option with him, he's a nightmare with his legs. He's very, very athletic so he can beat you any way."
Colts Quarterback Andrew Luck(on where the blame falls for the interceptions and turnovers):
"One-hundred percent I've got to improve. There are no excuses. I do realize at the end of the game, you're trying to make something happen and sometimes stuff bounces the wrong way. The fumble, the interceptions, I have direct control on what happens with the ball. As a quarterback you do, it's in your hands. I haven't made the best decisions and missed some throws. Shoot, you work on it. You go out in practice and you work on it and see how you can do in the game."
Titans Head Coach Ken Whisenhunt(on the Colts recent handle of the AFC South):
"Well they're the kingpins that's for sure. But they're the first division opponent that we play. They've won it two years. They've been to the conference championship. They're a good football team. In our division certainly it would be a big win for us to be able to get one. But we haven't been able to do that in a while. It's tough."
Titans Head Coach Ken Whisenhunt(on the play of quarterback Marcus Mariota):
"He has done a good job. There are a lot of things as a rookie that you have to go through. It's hard to prepare, you have to experience it. There are going to be some bumps in the road, you know that. But as far as handling everything that goes with it he's done a really good job."
Titans Quarterback Marcus Mariota(on what he sees in Andrew Luck):
"He is a class act both on and off the football field. Obviously he's a great talent. He's done a great job since he's been in the NFL. I think the way he carries himself and the way he holds himself is cool to see. He's definitely a good player and somebody that's going to be a good one for years to come."