INDIANAPOLIS – It's a stretch every NFL team has to endure during a season.
Win both and the mini bye week that follows is filled with anticipation during a 10-day break.
The Colts were in a very similar position last year heading into their one midweek game of the season.
Last year with a 2-2 record, the Colts won a home game on Sunday before heading down to Houston, where a 33-28 victory gave Indianapolis early control of the AFC South. This all came on the heels of an 0-2 start to the 2014 season.
Week Four of the 2015 season has arrived for the Colts and once again the AFC South is jumbled.
All four teams sit at 1-2, with the Colts joining that group after a fourth-quarter comeback last week in Nashville.
It was certainly an emotional post-game locker room with Chuck Pagano addressing his team following their first win of 2015.
"These guys have been straining and fighting their guts out trying to get on the board and get a victory," Pagano said describing the emotion.
"It was one of the greatest wins I've ever been a part of. That's why we do what we do. It's for moments like that. Really proud of the guys and the way they fought and the way they hung in there and I know probably a bunch of people had written them off at some point during that game, but not this crew."
Pagano and the Colts are used to moments like that in their four years together.
This Sunday they try to make it No. 2 with possible uncertainty this team has yet to encounter.
For the first time in his NFL career, Andrew Luck is listed as "questionable" on the team's injury report.
Luck's status for Sunday's 1:00 p.m. EST kickoff with the Jaguars will be monitored closely this weekend.
No matter who's under center on Sunday, Pagano knows what these two games in five days can do for his football team.
A pair of divisional matchups await his Colts.
Win both and the Colts will sit atop the AFC South at 3-2, with a 3-0 divisional record already in 2015 (with two of those wins coming on the road).
A chance to build an early win streak is important considering in games 6-10, the Colts play four teams currently undefeated.
Once the comeback was complete last Sunday, Pagano was ready to keep building.
"It's a step in the right direction so to speak and hopefully we can learn from our mistakes, get better, play better this week than we did (Sunday) and take another step," Pagano said.
"If you handle it right, you know just like adversity you've got to handle success in the same way. Keep it all in perspective and it could be a huge springboard for you for the rest of the year."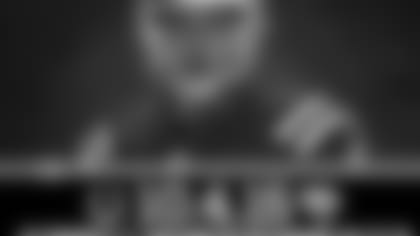 INTERESTING MATCHUPSColts quarterback Andrew Luck versus the Jaguars defense:The health of Andrew Luck this week has obviously taken center stage. While the uncertainty of Luck's throwing shoulder makes you think the ground game will be a focus on Sunday, the Jaguars rank second in the NFL against the run. If Luck is healthy, he should be able to take advantage of a really banged up Jaguars secondary.Jaguars wide receivers versus the Colts secondary: The Colts run defense have been very sound in 2015. When you look at the Jaguars offense, what stands out is the big play ability of second-year wideouts Allen Robinson and Allen Hurns. They can really stretch the field and my guess is Jacksonville will try and take some shots with the Colts still missing Greg Toler in the secondary.Quick Facts
The Colts have won their last 14 AFC South games.
Colts running back Frank Gore's 6.1 yards per carry last week was the highest total for a Colts running back in the Andrew Luck era.
Colts wide receiver Andre Johnson needs six receptions to pass Issac Bruce for eighth in NFL history.
The Jaguars rank second in the NFL in yards per carry allowed at 3.3.
The last time the Colts lost a home AFC South game was to the Jaguars in Week Three of the 2012 season.
Jaguars safety Sergio Brown played for the Colts from 2012-2014. Brown has started for the Jaguars this season, but is dealing with a calf injury this week. NOTABLE QUOTES
Colts Head Coach Chuck Pagano
"I think a little bit of both. Obviously getting the win was first and foremost the No. 1 objective. Then you go back and you build on the positives, make the corrections, you try to eliminate the friendly fire stuff and get better. Accomplished the No. 1 goal and that was to win the football game. Now, the only thing that matters is Jacksonville. That's the only thing that matters. Nothing that we did yesterday or the day before that matters. It's what we do moving forward that will make a difference."
Colts Head Coach Chuck Pagano(on moving forward with the same offensive line this week):
"Absolutely, absolutely. By no means was it a perfect performance, but it was good. It was better. Had our moments like every position is going to have their moments. You watch the tape, make the corrections and you come out here and you go back to work. We've got a huge game coming up at home at one o'clock against the Jacksonville Jaguars. That's what we're preparing for. They've got a really good defense. They're going to try and put a ton of pressure obviously on our quarterback and challenge our protections and things like that just like everybody else. We've got some things to sure up like we always do. That's why you practice."
Colts Wide Receiver Andre Johnson
(on having just seven catches after three games this season):
"In coming to this team, I knew that we had a lot of guys here that can make plays. You just have to wait your time. Your time will come. I've had my fair share of being the No. 1 guy, catching eight or nine balls a game and stuff like that. I've experienced that for a long time in my career. My biggest reason for coming here was to come in and help as much as I can to win games. What's required of me in the first few games, it hasn't been what it's been most of my career. That's part of it. I'm not upset. I'm here to win. I don't play fantasy football (laughs). I'm just here to help win and help this team get to the next level."
Jaguars Head Coach Gus Bradley
(on the entire AFC South being 1-2 at this point of the season):
"I don't know if you can ever look at the NFL and play it out the way you expected it to play out across the league. I don't get too caught up into that. It is a situation. It is what it is with our division and where it's at. Although the Colts I know with their record some would say they're struggling, it looked like they really started to pick it up in that Tennessee game. I know they're getting some guys that were injured back. Just watching that tape, especially last week, they're still a very, very impressive team."
Jaguars Head Coach Gus Bradley
(on the development of second-year quarterback Blake Bortles):
"Well, I think he's really grown from where he was last year. Last year, he had some really good games, then he struggled a little bit and then he came back and finished pretty good. I think we're seeing a more consistent player. I think he's had, what, one interception the last two games. So I think he has a better understanding of the offense, a better understanding of what we're asking him to do. Although it is a new offense, I think he's really grasped it in rapid fashion. I think that's our intent, is to get him to own it, to know all aspects of it. I think he's playing with poise. He's a very tough individual, very tough minded, very tough competitor. We surely want to see those traits when he's on the field. We've always talked to him about playing with no fear and to be bold and to obviously make good decisions, but trust his abilities and I think he's getting closer to that. Every game is an experience. He learns from it just like every quarterback does. We really like the growth that's taken place with him."
Jaguars Quarterback Blake Bortles
(on what he sees in the Colts defense):
"I think they're good. Like I said, I think they had some guys that were banged up early and are just starting to come back, but I think they do pose a challenge. I think they're stout up front and I think they have some really good ball-hawks in the secondary. Obviously Vontae Davis is kind of a freakish athlete. Supposed to get Greg Toler back I believe this week. (Dwight) Lowery and (Mike) Adams are both good players as well. I played with Clayton Geathers in college. I think they've got some good players all around the defense and I think they do their job well. They play within their defense really well."