INDIANAPOLIS – On Thursday night in Houston, the Colts can set an NFL record for most consecutive wins within in a division.
While the AFC South has received its fair share of jokes over the years, it's the Colts that have maintained historical consistency while the other teams have struggled with top draft picks.
The Colts last loss in the division came back in Week 15 of the 2012 season, a road defeat to the Texans.
Within the 15 straight wins against AFC South foes, the Colts have had some entertaining Thursday night affairs.
To put themselves all alone in the NFL record books, it will take another road victory in a short week.
"It's demanding, and we're beat up right now," Chuck Pagano said of the Colts playing on Thursday night this week.
"We had to play five quarters on Sunday, which doesn't help things obviously. You'd normally play 65-70 snaps, somewhere around there, but you got extra snaps on everybody. It's extremely difficult, but our guys are gritty guys as we like to call them. They're a tough, resilient bunch."
The Colts are expected to have the services of Andrew Luck back under center on Thursday night.
Luck, who is listed as questionable on the injury report, took most of the snaps at Tuesday's practice with Matt Hasselbeck missing practice (sick).
In "Luck Watch", the Colts are saying similar things to last week regarding their expectations for him to play on Thursday.
It looked like Luck was definitely going to play on Thursday before the Colts re-signed Josh Johnson to the active roster on Wednesday morning. The Colts now once again have three quarterbacks on the active roster, with the uncertainity on Luck's shoulder and Hasselbeck's health.
A win on Thursday would give the Colts three wins in a row and grant them early control of the AFC South at 3-2 and undefeated in the division.
When the final gun sounds in Houston, the Colts will then have 10 days off before a five-game stretch against four teams currently undefeated (Patriots, @Panthers, Broncos, and @Falcons).
It's a fourth straight road Thursday contest on the schedule this week for the Colts, a night they've dominated in the past (9-0 since 2007 on Thursday's), despite all the traveling.
"It is what it is. They're not going to postpone it. They're not going to cancel it. That thing is going to get kicked off," Pagano says.
"Weather is not going to be a factor. Not a hurricane, not this, nothing, 7:30 central time the thing is going to get kicked off. We'll be down there, and we'll be ready to roll."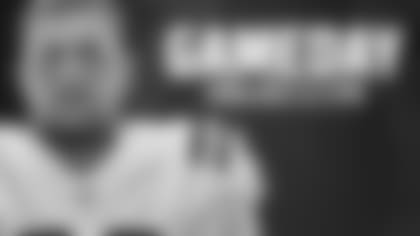 INTERESTING MATCHUPSColts offensive line versus Texans defensive end J.J. Watt:For the third straight week, the Colts will start the same offensive line. The unit will have its hands full on Thursday night with the reigning NFL Defensive Player of the Year. The menacing Watt has to be accounted for every snap, evidence by him nearly completely wrecking the Colts win last season in Houston.Texans running back Arian Foster versus the Colts front seven: Foster has averaged a remarkable 6.0 yards per carry in his career for the Colts. He made his 2015 debut last week against the Falcons and was held to 10 rushing yards on eight carries. With the Texans inconsistent play at quarterback, you know stopping Foster is a must for the Indianapolis defense. At the same time, Houston clearly wants to establish Foster.QUICK FACTS
The Colts have won their last 15 AFC South games, tying an NFL record that they can break on Thursday night with a victory.
Since 2007, the Colts are 9-0 in Thursday night games, with seven of those games coming on the road.
Colts wide receiver Andre Johnson needs six receptions to pass Issac Bruce for eighth in NFL history.
The Texans lead the league in pass attempts with 201. The next closest team is Miami at 171 attempts.
In eight career games against the Colts, Texans running back Arian Foster has rushed for 960 yards on 160 carries (6.0 yards per carry).
In eight career games against the Colts, Texans defensive end J.J. Watt has 9.0 sacks, nine pass deflections and one forced fumble. NOTABLE QUOTES
Colts Head Coach Chuck Pagano
(on Texans defensive end J.J. Watt):
"He's their energizer bunny. Best player in football, right? He's a great, great player and he's got a motor that does not stop. And he's got special, special traits. It's rare traits that you don't find. You've got to make sure that you tend to him every single play because you never know when it's going to happen and we've seen it time and time again every game that we've played him something has happened. But there are going to be some storms, there's going to be some adversity. Are we going to shut him out completely? Probably not. So our guys are ready for it and we'll handle it when we need to handle it."
Colts Head Coach Chuck Pagano
(on getting Andre Johnson more involved after back-to-back games with zero catches):
"We'd all love to see him have more catches to this point. I know he would. But again, he's a selfless guy. He's going to keep working, he's going to keep grinding. There were a couple of opportunities there. There was a deep ball there that could have gone either way. It would've been nice to see him make that play. It was tough and the guy kind of had one arm hooked on the TV copy and it would've been a really tough play and been a spectacular catch. There are other times nobody sees the opportunities, there's catch and run plays, there's a crosser that he's coming wide open on it and he's the first read in the progression on it and something happens to Matt (Hasselbeck). Matt loses the ball on the 35-yard line and the ball is on the ground and we get knocked out of field goal range there. We'll continue to keep grinding, he'll continue to keep grinding and hopefully get him going."
Colts Wide Receiver Andre Johnson
(on returning to Houston on Thursday night):
"It's where my career started. I had 12 great years there. Eventually it came to an end and I came here. I'm a Colt now. Just looking forward to go down there and try to win a football game."
Texans Head Coach Bill O'Brien
(on the importance of Thursday night for a 1-3 team):
"The way I look at it is we have opportunity Thursday night to get back on track here against a really good team. I don't know what the prognosticator said before the season. All I know is that when I watch the Colts they're a very, very good football team with a lot of good players and, in my opinion, a great coaching staff. Every game is an opportunity and this is an opportunity for us to get back on the winning track and have a good game on Thursday night."
Texans Head Coach Bill O'Brien
(on Colts wide receiver Andre Johnson):
"Andre Johnson is a great player. I had a really good year with him. Have a lot of respect for him. He'll go down in the history of this game as one of the best receivers to ever play this game. I wish him the best, I said that when he left. I wish him luck, not too much luck on Thursday night (laughs) but I think the world of Andre."
Texans Running Back Arian Foster
"Indy has always prided themselves on good defense. That's how you win. You can't win without good defense, and they've had a very stout one for years. Schematically they're the same as they were last year. Personnel changes here and there but getting (Robert) Mathis is huge for them. He's really one of the better pass rushers this game has seen honestly. D'Qwell (Jackson) obviously is one of the better linebackers in the league today. You've got to bring your A-game."