 ](http://careyindiana.com/)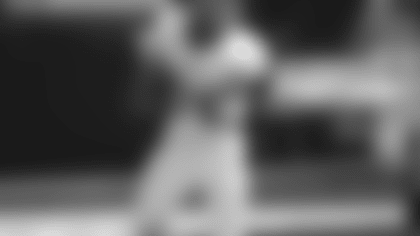 Every week, we bring you four student athletes that have been nominated by their school's athletic director, coach, or you the fans! We will write a brief description as to why they are deserving of the award and the rest is up to the fans to vote for the Scholar of the Week. After the votes are tallied, we will announce a weekly winner. At the end of the regular season a new poll will take place.
Each of the weekly winners will be released via a poll for the Ivy Tech Community College Student Athlete of the Year. Fans will vote throughout the IHSAA playoffs with the winner being recognized during the last Colts home game at Lucas Oil Stadium and being awarded a scholarship to Ivy Tech Community College.
Last week, Cardinal Ritter's Joseph Sweeney tallied 95% of the vote to be named the eighth Ivy Tech Community College Scholar Athlete of the Week. Sweeney is currently ranked second in his class with a GPA of 4.574, scored a perfect 800 on the Math portion of the SAT and perfect 36 on the Math portion of the ACT.  He has received numerous academic awards.  At Cardinal Ritter, is Vice-President of the National Honor Society, a member of the 2011 Championship Brain Game team and 2012 Runner-up Brain Game team.  Also a member of the White River Academic League team and Academic Super Bowl.  Participates in Service Learning, Campus Ministry and as a Student Ambassador.  Is a nine year 4-H member and was named Outstanding 4H-er in Wayne Township in 2010.  Won state and national awards in the Electric project.  Participated in Youth Leadership Hendricks County during his sophomore year. Offensive and Defensive Lineman for the Raiders.  Started both ways in 2011.  Named Scholar Athlete for 2011 season, and academic All Indiana Crossroads Conference.  Also, Scholar Athlete and Academic All Conference for Track and Field team in 2012.
Here are the eighth week's nominees and a little bit about them:
Casey Bollock /Lafayette Central Catholic High School/OL – Bollock has made an impact on his community by being a Dream Season Captain. The Dream Season is a nonprofit group in Lafayette that provides football camps for the developmentally disabled. Bollock was selected as a captain for his school which is quite the honor. On the field he is a dominant force for the Knights and an integral part of their success on the field including the last two IHSAA Class A State Championships. He averages over 90% grading on his blocks as an offensive lineman for the Knights.
Jerzy Dunlap/Kankakee Valley High School/WR/DB- Dunlap is known as a leader on his team. He is always out for the team first, then himself second. He helps people on and off the field and is known as a good motivator. On the field is one of the best receivers on the team. He is fast with good hands which makes him a solid target. He also plays defense where he is known to lay some pretty big hits.
Lucas Johnson/Huntington North High School/WR/DB– As only a sophomore Johnson has seen some tough times. His father died several years ago & his mom just passed away 2 months ago from Breast Cancer. Despite all of that, he's a "great kid," that makes good grades and is also excelling on the field. Last week he made an interception & returned it for a touchdown.
Joey Miller/ Pioneer High School/RB/DB – Miller is quite the standout in the classroom. He has  a 3.5 GPA and is ranked 22 in his class. The person who nominated him said "he's faced a lot of adversity and always keeps an positive attitude." Adversity in the form of injuries over the last few years which has kept him off the field, but he has still made an impact for the Panthers. He has been named a two-time National Underclassmen Combine most valuable running back. On the field this year, he has accumulated 1306 yards through eight games and has 18 touchdowns.
Check back next week to see who won this week's Ivy Tech Community College's Scholar Athlete of the Week Program. Also, be sure to be as descriptive as possible when nominating a player.