INDIANAPOLIS — The Indianapolis Colts knew they picked some ultra-athletic players in last year's NFL Draft, but beyond some of the more traditional tests — the 40-yard dash, the vertical and broad jumps, the 3-cone drill and the bench press, among others — it's oftentimes hard to quantify just how "athletic" a player can be.
But, thanks to the folks who run the NFL's "Next Gen Stats," "athleticism" is starting to be much more tangible of a term.
The goal of Next Gen Stats is to highlight the league's "real-time location data, speed and acceleration for every player, every play or every square inch of the field." So, in other words, if it happens on the 120-yard-long by 53 1/3-yard-wide field during an NFL game, it's being tracked.
You've likely seen some of these results before if you've gone to an NFL stadium on gameday or follow along on social media, as the NFL's Next Gen Stats' "fastest player of the week" feature, which showcases exactly how fast players are running in miles-per-hour terms, has become popular among fans.
But NFL Next Gen Stats tracks much more than pure speed, as evidenced by its 2016 "Next Gen Stats All-Rookie Team," which features two Colts defensive players: inside linebacker Antonio Morrison and safety T.J. Green.
The entire team can be found by clicking here, but here's what they had to say about Morrison: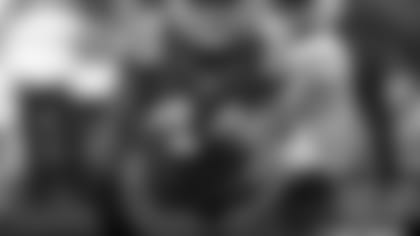 Linebacker: Antonio Morrison, Indianapolis Colts
Colts LB Antonio Morrison only totaled 43 tackles on the season, but he was drafted in the 4th round out of Florida because of his speed and sideline to sideline ability. That was demonstrated by his average distance to tackle (18.2 yards), which ranked 3rd among all inside linebackers during the 2016 season (minimum 40 tackles).
And here's what they wrote about Green: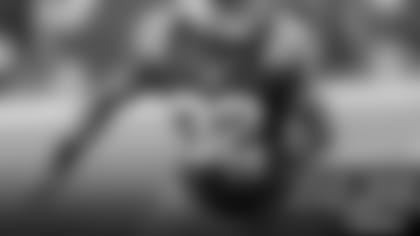 Safety: T.J. Green, Indianapolis Colts
Colts FS T.J. Green was heralded in the pre-draft process for his elite speed. Green finished 9th among all safeties (and 8th among all FS) in largest average distance to tackle at 22.6 yards (minimum 40 tackles), demonstrating his ability to show off his range. Green's wheels were on display in Week 17 as he was nearly able to chase down Jaguars RB Corey Grant on his 57-yard touchdown run. Green reached a top speed of 22.34 MPH, which was the 3rd fastest top speed reached by a safety this season.
Green obviously noticed his inclusion on the list, and tweeted about it on Saturday:
Both Morrison and Green are expected to be major — yet still developing — parts of a Colts defensive rebuild under new general manager Chris Ballard.
But one thing's for sure: these two guys certainly can cover some ground, which is oftentimes half the battle within an NFL defense.
The analysis from those producing content on Colts.com does not necessarily represent the thoughts of the Indianapolis Colts organization. Any conjecture, analysis or opinions formed by Colts.com content creators is not based on inside knowledge gained from team officials, players or staff.