 ](http://careyindiana.com)
INDIANAPOLIS –Until this past Sunday, the last time Trent Richardson did not take the field with the starting offense was in his second year at Alabama.
Richardson last week saw Donald Brown replace him against Tennessee after Richardson had opened eight straight contests.
Richardson played 29 snaps at San Francisco in week three just a couple of days after arriving in a trade.  He took over the starting duties when Ahmad Bradshaw was hurt in that game, but it been anything but a smooth transition.
With no benefit of an off-season and with the team fighting through numerous health issues, Richardson had a 2.8 average on 103 rushes until last Sunday.
Against the Titans, he watched Brown, who had a 5.7 average, open in the backfield.
"It's only fair that Donald be the starter, especially with the production he's been putting up," said Richardson Thursday.  "He's been playing good ball.  When I first got here, people (who) thought it was a two-headed monster I said it was always a three-headed monster.  Donald's been doing a good job.  I think he deserves every bit the starting position."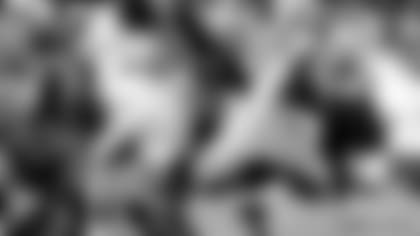 Richardson arrived after Vick Ballard suffered a season-ending knee injury after the opener, and he was pushed onto center stage when Bradshaw re-injured his neck at the 49ers.
While defenses seemed to key on Richardson, Brown has put together his finest season.  Richardson is showing solid professionalism.
"Will my role change?  I doubt it," said Richardson.  "I don't think it's going to change.  I'm still going to go in.  I'm still going to get my reps.  The coaches tell me nothing is going to change.  Donald's starting the game.  He deserves it."
Pep Hamilton has had to juggle backs in his first season, but counts on Richardson's contributions.
"It's (Richardson's role) never changed," said Hamilton.  "We have a running back-by-committee approach.  We only have really two true tailbacks.  He's a big part of our offense.  He's a guy that can finish games for us as well as (playing) early."
This is the third offense Richardson has had to learn in a short period, and many undervalue the benefits of off-season work.  Sunday provided an odd feeling for Richardson, along with the chance to learn.
"It was different when I went out there," said Richardson.  "It was kind of like, 'This is a place in your life where you need to learn.'  (I could) really see the offense and see how everything flows. 
I learned a lot about myself Sunday.  It's a humbling job at the same time.  Like I always tell people, 'The game's much bigger than me.'  That's going to put us in the best position to win."
Chuck Pagano has crafted a team of players who toil for one another.  It is a reason why the club has won 19 times in less than two years. 
Players with "horseshoe" qualities dot the roster, and count Richardson among them.
"Our ultimate goal is to get to New York," said Richardson.  "We're not just trying to get there, we're trying to get there and win.  That's the ultimate goal. 
"This (the move to Brown) is going to put us in the best situation.  It's time for us to run the ball.  It's time for us to do what we have to do to (maximize) our regular game plan."
Where Brown found playing time behind Richardson, and the same will be true now.
"There's still going to be a lot of offense left for me," said Richardson.  "There's going to be a lot of opportunities to make a lot of big plays, just as Donald's role was when he wasn't a starter.
"There's a lot of opportunity for both of us.  We're just going to combine (it)."
PRACTICE REPORT – Did not participate:  DT-Ricky Jean Francois (foot), OT-Jeff Linkenbach (quad); Limited Participation:  OG-Hugh Thornton (neck), CB-Greg Toler (groin); Full Participation:  S-Sergio Brown (hand), LB-Kavell Conner (ankle), CB-Josh Gordy (groin), WR-T.Y. Hilton (shoulder), LB-Robert Mathis (rest).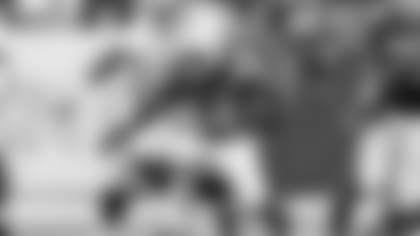 Bradshaw observed practice today and told media he has had the same type of neck fusion surgery that Peyton Manning had, and he is halfway through a three-month recovery. 
Bradshaw has a one-year deal with the team and would not mind continuing his career if possible.  He said he re-injured his neck in the San Francisco game after originally hurting it with the Giants.
Bradshaw said he feels he could help the rushing attack that now averages 109.4 yards per game.  The Colts ran for 127, 133 and 184 yards in the games in which he played.