 ](http://careyindiana.com)
INDIANAPOLIS – When 46 Hall-of-Fame voters get down to business on Saturday to decide the 2014 class, Tony Dungy is a logical choice in every regard.
His .668 regular-season winning percentage (139-69) and .652 overall mark (148-79) rank among the top seven coaches with at least 100 victories ever, that's 'e-v-e-r.'
Dungy was the first coach to beat all 32 teams, is one of three people to win a Super Bowl as a player and head coach, and then there is more historical significance.
"In many respects, he's replaced Wellington Mara as the conscience of the NFL," said Bill Polian.  What he stands for is exemplary.  League people and the general public recognize statements Tony makes about the game, where it's going, about race relations in general and how you conduct yourself as an individual, and his words resonate around the world.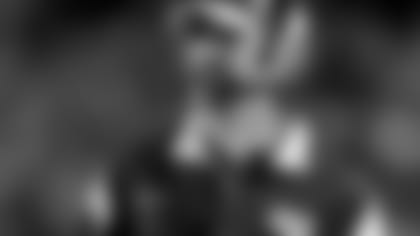 "In many respects, he is a role model and pioneer for the African-American community.  It doesn't take long traveling through airports with Tony to see that he holds the same position today that Jackie Robinson probably did in his time.  To walk with him is like traveling with the Pied Piper, so it seems. 
"People of all races are attracted to him.  He represents achievement and integrity.  You are a better person for having been around him.  That's the ultimate definition of a Hall-of-Famer.  All of that is valuable for the NFL and has made it a better place."
After winning a Super Bowl as a player with Pittsburgh, Dungy became the NFL's youngest coordinator in 1984 at age 28. 
After stints with Kansas City and Minnesota, Tampa Bay tabbed Dungy as head coach in 1996, a move Rich McKay knew was right.
"What spoke to me about Tony was his resume and level of achievement," said McKay.  "He's different from most people you interview.  Most people spend a lot of time telling you about themselves in a sales mode.  Tony does none of that.  That's not who he is. 
"When you looked at what he did as a player who maybe athletically should not have been in pro football, then you look when he was a coordinator and how successful he was, it all spoke to you, 'The only reason he's not a head coach in the NFL is because he hasn't taken the time to promote himself, and he deserves a shot.' "
With that shot, Dungy helped direct Tampa Bay to the playoffs four times in six seasons, bringing stability to a franchise with three winning seasons and playoff berths since its 1976 inception.
Joining the Colts in 2002, the winning started in earnest.  Dungy led Indianapolis to 10-6, 12-4, 12-4, 14-2, 12-4, 13-3 and 12-4* *records to become the only Colts coach with 10-plus victories and playoff appearances in the first seven seasons with the team.
TONY DUNGY CAREER RECORD (1996-2001, Tampa Bay; 2002-08, Colts)

Took over team with 3 winning seasons in 20 years

Earned club's 2nd 10-win season and 4th playoff berth

Club ranked 1st in NFC defense, 2nd in NFL

Set club record for wins and reached NFC Championship game

Had consecutive double-digit win total and club's 3rd playoff berth

Had 4th winning season in 6 years at helm

Earned 1st of 7 10-plus victory totals, returned Colts to playoffs

Won 1st of 5 straight AFC South titles and reached AFC Championship game

Defended division crown, reached playoffs for 6th straight year

Set franchise seasonal victory total and won AFC South for 3rd time

Won Super Bowl XLI and had 12 wins for 4th straight year

Colts became 1st NFL team with 5 straight 12 -win seasons

Had 6th 12 -win year, set NFL post-Merger mark with 10th straight playoff berth

Winning percentage ranks 6th among coaches with 100 wins
The seven straight 10-plus victory seasons tied then the NFL's second-longest mark, while six straight years with 12-plus wins set the league's standard. 
In 2008, Indianapolis became the only NFL team to win at least seven consecutive games in five straight seasons, a mark the franchise extended to six seasons in 2009 under Jim Caldwell.
Dungy (nine) and Caldwell (14) also combined to help Indianapolis set the NFL record with 23 consecutive regular-season victories in 2008-09. 
"He wins.  That's why you hire a coach – to win games and compete for championships," said Rick Gosselin, a veteran Hall voter on why Dungy should have a first-ballot induction.  "He built two Super Bowl champions – one with a quarterback (Indianapolis) and one without (Tampa Bay).  He only suffered one losing season in his 13 as a head coach, and that was his first season.
"Of all the coaches who have won 100 games in NFL history, he has the sixth-best winning percentage.  The five coaches ahead of him are all in the Hall of Fame.  You judge coaches on winning.  Tony Dungy was one of the most consistent and best winners ever to walk an NFL sideline."
18 HALL-OF-FAME COACHES WITH 100 CAREER WINS (Regular Season-Overall)

*Won NFL Championship/Super Bowl
Dungy had 10 seasons with 10-plus wins.  He took 11 of his 13 teams to the playoffs, and 10 straight appearances from 1999-2008 bested Tom Landry's nine (1975-83) as the most by a coach since 1970. 
Dungy hopes to become the 23rd coach in the Hall of Fame.  Eighteen of those 23 have 100-plus wins, with only John Madden (.759), Vince Lombardi (.739), George Allen (.712), George Halas (.682) and Don Shula (.677) having a better regular-season winning percentage than Dungy.
While the majority of the coaches in the Hall of Fame won at least one championship (as has Dungy), Sid Gillman and George Allen did not.  They were 3-12 in post-season play but were inducted because of their overall records and contributions to offensive and defensive philosophies.
A Dungy coaching tree has allowed others under him to patrol sidelines, including Lovie Smith, who competed against Dungy in Super Bowl XLI.
Two other 2014 Hall finalists, Derrick Brooks and John Lynch, benefited directly from Dungy's tutelage, and McKay joins Polian in noting Dungy's Pied Piper impact.
"I look at the human capital side of it and all the people he developed because of who he is," said McKay.  "I've seen all those people.  I knew them in my Tampa days, and I've seen what his impact was in Indianapolis with the Dave Caldwell's (now Jacksonville GM) and other people who came from the Colts who I came to know. 
"Then I looked at players and how he impacted their lives.  Forget Sunday, Monday Nights or Thursday Nights, just their lives.  He's such a positive impact and really moved the needle more so than a lot of men in our league who are great coaches.  Tony went way beyond that.  To me, that's what a definition of what a Hall-of-Fame person is."
As in any process, there is debate.  One veteran Hall voter who requested anonymity claims one topic regarding Dungy could be an obstacle.
"Lack of championships," said the voter.  "He won just the once.  That's the only possible knock on him, although an argument can be made that Jon Gruden took a Tony Dungy team to the Super Bowl, as did Jim Caldwell.  
"Then it comes down to the fact he's competing with 13 players for the five spots.  There are members on the committee that will vote a player over a non-player every time."
McKay and Polian, two veteran general managers, do not buy the title argument.
"There are people who have one title.  There are people who have two, but they didn't win continuously for the number of years he did," said McKay.  "It's hard to win continuously in this league. 
"In Tampa we did it really without a quarterback solution.  In Indy, he had a quarterback solution, but he had to put all the pieces around him.  Tony showed he could win in both environments, and there aren't a lot of coaches who could do that."
"Do you know how hard it is to win one championship?  It's incredibly hard.  If people keep ratcheting up the standards, I almost can't find the words to describe my disgust with that.  It's wrong.  The people who want to keep raising the bar so no one can reach it, it's absurd. 
"If your lifetime achievement is to be judged by one game, then a lot of people in the Hall of Fame should be removed.  We know that doesn't make sense, and that's why this ever-increasing bar that is applied to Super Bowls should not happen.  It's applied to players as well.
"I go back to the definition of a Hall-of-Famer, 'You cannot write NFL history during Tony's time without including him in a prominent role.'  That's Tony Dungy."
Another veteran voter, Len Pasquarelli, mentioned nearly verbatim the same words about Dungy as did Polian in defining the quintessential inductee.  Pasquarelli also said all bets are off once the door closes and discussion commences.
"It's tight for all modern-era finalists.  All 15 are Hall of Fame-worthy, and we only get to choose five," said Gosselin.  "Any five would constitute a worthy class.  It's a bit more difficult for Dungy and Eddie DeBartolo Jr. because they are being judged for contributions off the field.
"Players always have an edge in the balloting.  It's easier to see what's been done on the field than off.  But with his winning percentage and Super Bowl ring, Dungy has a compelling case for induction."
To Polian, Dungy's accomplishments are beyond compelling.
"Just look at his record.  There shouldn't be anything else, other than he has done and stands for so much more for the sport and league than most people," said Polian.  "The winning stands for itself.  There are only five higher winning percentages among Hall-of-Fame coaches. 
"What more is there to say?  Someone is going to argue about his record?  He coached 13 years.  He won a Super Bowl.  I don't see how you could turn him down.  It's a classic no-brainer."