INDIANAPOLIS --- We're in the bracket spirit with the Final Four coming to Lucas Oil Stadium, which had us wondering. What if the 2014 NFL playoffs were a bracket? After all, a lot of players and coaches call the NFL playoffs "the tournament" anyway.

What kind of bracket? Glad you asked. A bracket of ALL 32 NFL TEAMS, of course.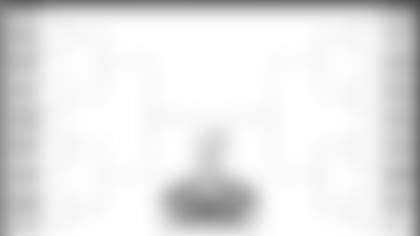 TOP SEEDS - The "selection committee" used best record, followed by scoring differential to determine the top 20 seeds in the draft. Five teams finished 12-4. The Patriots were the #1 overall seed with a +155 scoring differential, followed by the Seahawks, Packers, and Broncos. The Cowboys slipped to the 2-line with the lowest scoring differential of the five 12-4 teams.

BOTTOM SEEDS - The 2015 NFL Draft order was used to determine seeds 6-8. The Buccaneers have the #1 overall pick in the draft, so they were the 32nd and last seed in the bracket, facing the top-seeded Patriots. The Titans face the Seahawks, etc.

CINDERELLA? - Could the Giants beat the QB-depleted Cardinals? Could the Saints have made a run past the Chiefs with an injured Alex Smith and Broncos with a less than 100% Peyton Manning? I think so...maybe...if this was actually real...or something.

ELITE 8 - How would this Elite 8 strike you, if it was just chalk? Patriots vs. Lions, Broncos vs. Cowboys, Seahawks vs. Steelers, and Packers vs. Colts. Aaron Rodgers vs. Andrew Luck?! Fantasy football on the field!

DID I SPEND WAY TOO MUCH TIME ON THIS? Yes. But we're having fun...so it's all good. But who makes your Final Four and Super Bowl XLIX in this format?