INDIANAPOLIS – That 24-hour rule NFL teams abide by following a game goes out the window one week a year.
That week is here for the 2016 Colts.
Mike Tomlin's Pittsburgh Steelers (5-5) will be on the visiting sideline of Lucas Oil Stadium on Thursday night.
For the Colts, the home Thursday night tilt is pretty rare.
The home Thursday game is just the third one the Colts have had since 2006, when the NFL debuted Thursday Night Football.
Even though the Colts have been on the road a bunch in their Thursday night contests, they've had great success.
Since 2007, the Colts are 10-0 in Thursday games.
Any reason for the success?
"Gotta sleep," David Parry says. "Gotta sleep, hit the cold tubs, try to recover as much as possible."
"It's all mental," Erik Walden says. "It's all film. It's all what you see on film, and apply it to walk-throughs. It's really going to be an overload on film."
"For me, you have a set game plan of how to get your body back to Sunday so you just speed up everything you've been doing," D'Qwell Jackson says. "For me, I fly in massage therapists and people like that. They're in right now, so the minute I get home (Monday) I get the game plan going to get the body back, but this week is more so a mental challenge. We won't do any running. It'll be walkthrough so we have to go out with laser focus and make sure we catch up on our sleep. That's part of it as well, getting your sleep. I've had my fair share of Thursday night games and it's more so a mental game that you play with yourself, but your body, once that adrenaline gets going, you'll be fine."
This version of Thursday Night Football for the Colts is a bit unique.
Playing on Thanksgiving night offers quite the national spotlight.
While the Colts aren't playing a traditional AFC South team, like they usually do on Thursday's, the familiarity is there with the Steelers.
The Colts and Steelers have met each other the past two seasons. Pittsburgh's dominance has been the common theme in both of those matchups (the Steelers have outscored the Colts 96-44 in the past two years).
Both teams enter Week 12 of 2016 in the thick of their respective divisional races.
Coming off back-to-back wins for the first time this season, the Colts spent hardly any time basking in the glory of Sunday's win.
"We are going to enjoy this for a couple of hours, get right back to Pittsburgh," Jackson said in Sunday's post-game locker room.
"We all know the last few times we've faced Pittsburgh, it's been embarrassing to say the least."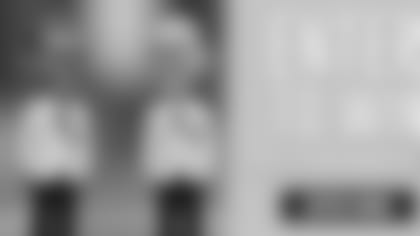 ](https://colts.formstack.com/forms/bobbleheads)