 INDIANAPOLIS – Indianapolis has won three of its past four games and has reached 7-3 with six games left in the season.
A resilient Colts team has fought through slow starts and personnel losses to sit currently in the AFC's second playoff seed.
Nothing is clinched, but the positioning for Indianapolis is good through 10 games.  Cory Redding says the team has come too far in two years not to capitalize on where it sits and for where it wants to go.
This Sunday, the Colts go to Arizona, and here are SEVEN VICTORY KEYS: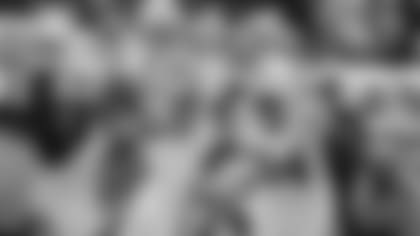 SWEEP REUNIONS – The Colts have been particularly adept this year at handling possibly distracting storylines buzzing around games.  Andrew Luck facing Jim Harbaugh – 27-7, Colts.  The return of Peyton Manning – 39-33, Colts.  Now the club faces Bruce Arians, a talented and popular former assistant who played a key role in last year's 11-5 record.  Arians is just as intent on beating the Colts as were Harbaugh/San Francisco and Manning/Denver.  Internally this week, the focus has been set firmly on game preparations.  Minding that on Sunday is the mission.  Reunions are best addressed after the final gun.  Let's go 3-0 in these games because the outcome is what matters.
FLEENER FAB FOUR – At Tennessee, Coby Fleener![](/team/roster/coby-fleener/d6cf51cb-84da-46af-903a-14b4067e4101/ "Coby Fleener") (click here) was a huge factor in a critical win.  Fleener had six of his eight receptions in the second half, and he tallied the first 100-yard game by a Colts TE since 2010.  Fleener is a budding talent and is a necessary part of the attack as the offense keeps pushing ahead without Reggie Wayne.  Last game's reception total was his most since a six-reception rookie debut in 2012 at Chicago.  Luck was able to complete nine-of-13 passes to tight ends against the Titans.  It is a healthy percentage that needs to be repeated.  Fleener can be a critical force to supplement other receiving units.  Three tight ends (Vernon Davis, Jimmy Graham, Jared Cook) all topped 120 yards and had two TDs against Arizona.  Let's make it a Fab Four.
GET SOME ROOM –** The Colts ran for 137 yards at Tennessee and moved to 11-0 under Pagano when rushing 30 or more times.  Indianapolis is 6-1 this year when going past 100 yards.  Arizona has a "salty" defense according to Andrew Luck.  The best way to counteract a unit whose 14 interceptions tie the league's third-most is run efficiently, but Arizona is second in the league with 81.4 yards/game and 3.4 yards/attempt averages.  The Cards are yielding 45 yards/game in their three-game winning streak.  The Colts must find some running room.
FIRST HALF THIRD DOWNS – Slow starts are more than an unpopular discussion point, they have had a nagging presence this year.  At Tennessee, the Colts were able to have four different drives that produced at least four first downs.  Those four drives accounted for 21:19 of the team's 32:23 possession time, and they all came after Tennessee had taken a 14-0 lead.  Those drives also produced 20 of the team's 30 points.  The Colts converted five third downs on those drives, including the only two they did in the first half among (on six tries).  Pagano pointed out this week the club has converted a low percentage of first half third downs (three-of-20, 15 percent) in the last three games, compared to 13-of-21 (62%) for opponents.  Reversing that key area could adjust the 66-9 first-half scoreboard differential the Colts have suffered during that span.  Converting early third downs can stop recent woes.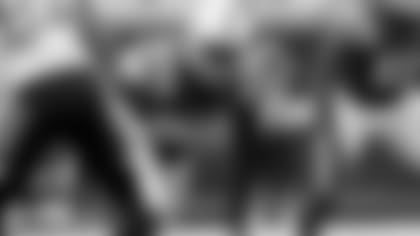 DESERT SWARM – Carson Palmer has been hot in the Cardinals' three-game winning streak with a high rating, six touchdowns and a near-70 percent completion rate.  He has big targets and a very competent rushing attack.  Getting pressure on him is a must, given the proficiency a passing attack can have under the eyes of Arians and Tom Moore.  Observers of history know the first talk on Monday those two had centered around protection.  It was a practice hatched in Indianapolis in 1998 when they shared a staff with Howard Mudd.  Robert Mathis and company need to apply some swarming heat in the desert.
MAINTAIN ROAD MINDSET – At 4-1, the Colts have thrived away from home with a road mark that is near the best in the league.  Chuck Pagano hones his team to treat every game the same regardless of venue.  Indianapolis is 8-3 under Pagano in the last 11 road dates.  The Colts need to keep that firm mindset of focusing on themselves and blotting out all other distractions.
MATCH PLAYOFF WITH PLAYOFF – Sometimes a team meets another that is desperate and will do almost anything because there is nothing to lose.  The Colts face an Arizona team that is not desperate but must do all it can to keep playoff hopes alive.  The Cardinals are tied with San Francisco in the division but lost at the 49ers already.  Arizona has beaten Carolina, but is one game behind the 7-3 Panthers.  It has been enunciated that this is playoff time for the Cardinals.  Ditto for the Colts.  In reality, Indianapolis has room in the AFC South, but there is no room in vying for playoff seeding.  Indianapolis currently sits second at 7-3, owning a tiebreaker over the Patriots (New England has no wiggle room, nor does its opponent, 9-1 Denver).  There is a huge difference between the two and three seed, just as this could be a make-or-break time for Arizona.  Match playoff need with playoff quest.
QUOTE TO NOTE(Chuck Pagano on the job Arians did with Andrew Luck)
"Bruce did a great job with Andrew.  Bruce has done a great job with every quarterback he's tutored.  We know what he did with Ben (Roethlisberger), what he did with Peyton (Manning). Bruce has had success at any stop along the way from a mentoring standpoint."