 INDIANAPOLIS – The Colts have won their last two preseason games and stand on the cusp of the franchise's first winning preseason record since 2003.
That year, they beat Cincinnati in the finale to accomplish that task, and it led into a season when Indianapolis followed a playoff berth with another one.
True, there is no symmetry between a possible 3-1 preseason record and the assurance of another playoff berth, but every time a team takes the field winning is the objective.
"Any time you have the horseshoe on your helmet, you're excited to strap it up and play," said tackle Joe Reitz this week.  "It's another chance we get before the regular season, kind of a final dress rehearsal.  We have a chance to go out and get better."
There are a number of things on which to work and a few roster decisions hanging in the balance with a looming cut from 75 to 53 players by Saturday.
Here are SEVEN THINGS TO LOOK FOR OR THAT THE COLTS HOPE TO ACCOMPLISH ON THURSDAY:
SETTLE UNIT NUMBERS –Three tight ends or four?  One fullback or two, or is a tight end a possible fullback?  Offensive line – eight, nine or 10?  Ditto defensive line, where some performers there have said there will be a number (how many?) of tough cuts.  Has Caesar Rayford climbed high enough?  Will linebackers or people in the secondary win coveted special teams roles to make the roster?  Other than quarterback and a handful of positions, there are jobs to be decided.
DOWN PAT –** Pat Angerer played 18 snaps last week in his first action following off-season foot surgery.  Angerer said during the week he was winded with the action last week.  It was tough to tell if he were kidding or not.  I think not, but he can deadpan a line like he can deliver a hit – with deadly execution.  He is seeking action, "I look forward to it.  I wouldn't mind playing as much as I can.  I'm excited."  Let the hitting machine get some kicks, but stay safe.
BEYOND THREE – We know Reggie Wayne, T.Y. Hilton and Darrius Heyward-Bey.  The receiving corps will need to be deeper than three performers when league play opens on September 8.  LaVon Brazill is not a possibility for four games.  Nathan Palmer is hurt.  Who can step up and bolster the unit?  Somebody here (or elsewhere) must.
LINE PLAY – Mike McGlynn is out Thursday with a small knee ailment.  He will be ready for the opener, but either Jeff Linkenbach or Hugh Thornton will start.  Both played last week.  Linkenbach has established his multi-position value to the team.  Thornton made his career debut last week after a pre-camp ankle injury.  Getting him some work is on tap.  Joe Reitz will open at left tackle.  The versatile performer has played mostly guard, but went a long way last week in relief of an injured Anthony Castonzo.  As the line settles in its depth, establishing a swing tackle is an objective.  This is the last chance to answer any remaining questions.
STAY CLEAN – **Whether Andrew Luck plays or not, Cincinnati poses a tough defense for any quarterback under coordinator Mike Zimmer.  A clean pocket means an upright quarterback.  Indianapolis went to great lengths to add Matt Hasselbeck, who should get some playing time.  Protect him, plus give Chandler Harnish a proper chance to get more game action.  A young pro who deserves some good cuts with the offense, here's hoping Harnish thrives with the chance.
BOLT DOWN ON RUN – The Bengals bring a 170.7 rushing average into the game with a 5.6 per carry average.  Six different backs have gains exceeding 10 yards, two with bursts longer than 40 yards.  The team's first-team defense, some of which could open, has allowed gains of 10-plus yards in each preseason outing.  The outcome matters, but so do evaluations.  This is one final test to measure where the team is in its attempt for a more staunch rushing defense.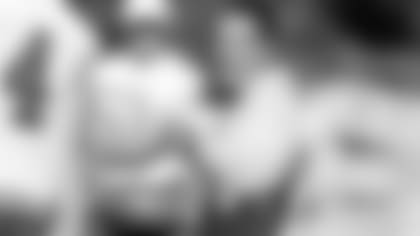 BE SPECIAL, AGAIN –Cleveland posed a threat last week in the return game with a returner who had gone to the house.  Cincinnati has two, Brandon Tate and Dane Sanzenbacher, who have scored on punt returns exceeding 70 yards, and the Bengals are averaging a whisker under 30 yards per kickoff return.  Tom McMahon wants to settle on his final defenders, and the back end of the roster largely is determined by special teams prowess.  Thursday is a time to shine.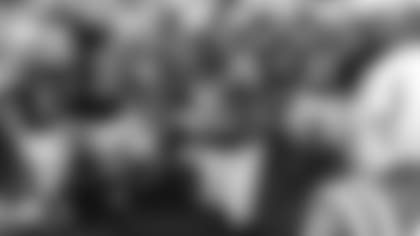 CORY REDDING (on how key is it to be productive in the snaps players will get in the finale)
"Any time you step on the field, you want to give 100 percent.  After the game is over, it's shot out across the league to 31 other teams, so you never want to put out bad tape.  I don't care if you're out there for one play or 51 plays.  Regardless of how long we're out there or anybody's on the field, any time you step across that white line, you want to give 100 percent effort."