INDIANAPOLIS --- The first week of Scout Shout is in the books, and as everyone in the NFL is saying these days...we're on to Week 13. The last week of the fantasy regular season coincides with Thanksgiving, and we have a heaping helping of fantasy knowledge for you from the scouts of the Indianapolis Colts.

For those that missed the first Scout Shout, click here to review how it works, en route to building a successful daily fantasy team for week 13, beating the competition in the NFL.com Perfect Challenge, and helping decide who to start in your traditional fantasy leagues.

This week's picks are brought to you with some of the best moments in Thanksgiving NFL & pop culture history:

Quarterback: Ben Roethlisberger (PIT QB, currently #7 QB in fantasy, vs. NO Sunday) - If you're from Pittsburgh, is it okay to eat the Roethlis-burger on Thanksgiving? Probably not, but Thanksgiving isn't complete without reliving one of the biggest blunders in NFL history, involving the Steelers. Thanksgiving 1998. Overtime between the Steelers and Lions. Jerome Bettis called tails. Referee Phil Luckett said he called heads. It was tails. Lions get the ball, score a field goal, and win the game. Oops. How do you fall asleep on the coin toss? Maybe the tryptophan kicked in too early for Luckett.

As for this pick, the scouts have chosen a quarterback that will also give you salary cap relief. Roethlisberger's price tag in daily fantasy is outside the top 5 quarterbacks. He also faces a Saints secondary that is ranked 23rd against fantasy quarterbacks.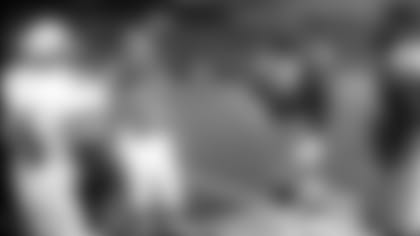 Running Back: DeMarco Murray (DAL RB, currently #1 RB standard, #2 RB PPR, vs. PHL Thanksgiving) - Speaking of NFL Thanksgiving bloopers, former Cowboys defensive tackle Leon Lett had one on Turkey Day Dallas fans will never forget. The man famous for fumbling the ball before he crossed the goal line in Super Bowl XXVII after the 1992 season gave an encore in 1993. Dallas blocked a potential game-winning field goal by Miami with 15 seconds left, only to have Lett try to fall on the ball down the field. Once he touched the ball, it was live. Miami recovered and got another chance at the field goal. They didn't miss. No pumpkin pie for Leon after the game.

DeMarco Murray has fumbled a few times this year too (five to be exact), but that's about the only criticism of him in his breakout season. The top-2 fantasy running backs both play on Thanksgiving: Murray and Bears RB Matt Forte. Forte gets the tough Lions defense (#1 vs. run). Murray gets the beatable Eagles defense (#16 vs run). If you're picking a top end RB in daily fantasy, the scouts say go with Murray over Forte. I wholeheartedly agree.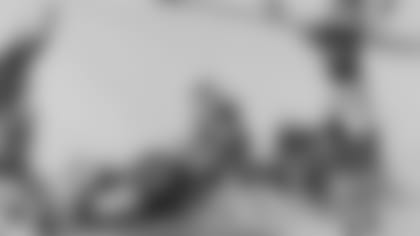 Wide Receiver: Odell Beckham Jr. (NYG WR, currently #27 WR standard & PPR, @ JAX Sunday) - Let's just take a moment and re-watch "The Catch II"...shall we? That catch is better than my grandmother's sweet potato casserole and pineapple bake combined (and that's saying something). ODB is a top-30 WR in fantasy now, and he didn't even play the first four weeks of the season. In games he's played in, Beckham Jr. is averaging more than 19 fantasy points per week in PPR. That average would put him in the top 7 for the season among WRs. AND NOW HE GETS THE JAGUARS?! The Tanners' family Thanksgiving from the 90s sitcom Full House set to the music of "Get Ready" by the Temptations fully sums up how I feel about ODB right now. "Whenever I'm asked who makes my dreams real, I say that you do. (You're outta sight)." Jaguars, get ready. 'Cause here he comes. Okay, my fantasy football love for ODB may have reached man crush levels. I'm not ashamed.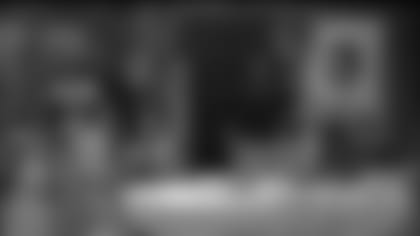 Tight End - Jimmy Graham (NO TE, currently #2 TE standard & PPR, @ PIT Sunday) - Many of you probably drafted Jimmy Graham in the first round. There were weeks this year you probably felt like putting a turkey on your head for doing that. But Graham is primed to finish the year very strong. Here's where his final four opponents of the fantasy season rank against the pass: 16th, 26th, 28th, 32nd. He can also give you some salary cap relief in daily fantasy if you don't want to spend more on Rob Gronkowski. It's all gravy for Graham.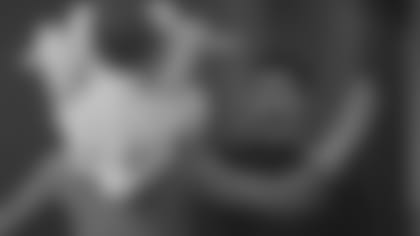 Kicker - Cody Parkey (PHL K, currently #3 fantasy kicker @ DAL Thanksgiving) - Kickers are kind of like the cranberry sauces of fantasy football. Everybody usually takes them for granted, but when they're done right, it's a huge plus. Nobody wants to lose in fantasy because their kicker wasn't good that week. When Parkey was traded to the Eagles from the Colts in the preseason, my fantasy eyes lit up. Fantasy kickers in high-powered offenses are always the most consistent options. You can't play the game of guessing which middle of the road teams will score more field goals than touchdowns every week. It's no coincidence the top-3 kickers in fantasy this year are Stephen Gostkowski, Adam Vinatieri, and Cody Parkey. Each plays in an offense that ranks in the top-4 in points per game.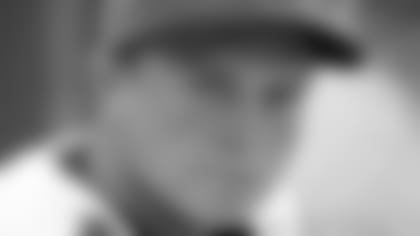 Defense - Miami Dolphins (currently #3 fantasy defense, @NYJ Sunday) - My philosophy with fantasy defenses this time of year is very similar to one of the great all-time Thanksgiving scenes in TV history from The West Wing when the President is asked to pardon, not one, but two turkeys from their dinner table demise. "Aren't I going to get a reputation for being soft on turkeys?" the President asks. Usually the President only pardons one turkey, and usually fantasy teams only carry one defense on their rosters. To that I say, why not two? Say you have the Dolphins this week in a juicy match-up against the Jets. Great, but what are you going to do if you are in the fantasy semifinals week 15 when Miami is at New England. Meanwhile, the Ravens defense is only owned in 38.3% of NFL.com leagues right now and faces the Jaguars that week. Plan ahead, people. Pardon a 2nd defense from the waiver wire this Thanksgiving.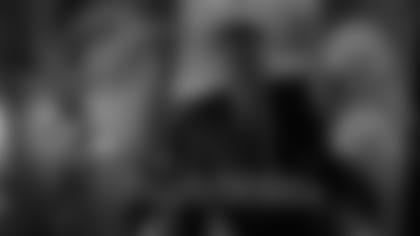 Last week's picks: Aaron Rodgers 19pts, Jamaal Charles 18pts standard & 22pts PPR, Dez Bryant 20pts standard & 27pts PPR, Rob Gronkowski 7pts standard & 12pts PPR, Dan Bailey 7pts, Chiefs D/ST 2pts (but not even Miss Cleo had the Raiders winning).