INDIANAPOLIS —Indianapolis Colts center Ryan Kelly, who suffered a concussion in the first half of last Sunday's game against the Tennessee Titans, is not expected to be available this Sunday, when the Colts travel to Jacksonville to take on the Jaguars.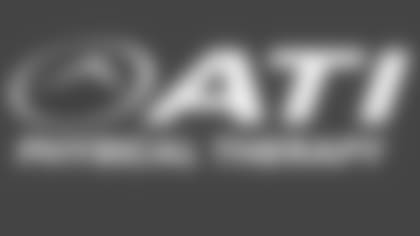 ](http://www.atipt.com/)Head coach Chuck Pagano said Kelly was still feeling concussion symptoms Wednesday, meaning even if he felt no symptoms by Thursday, he likely wouldn't have enough days left in the league's concussion protocol to be cleared by Sunday's game.
"You know, to be quite frank with you, and to be honest with you, you get concussed on a Sunday and you're still symptomatic on a Monday or a Tuesday and Wednesday, there's not enough days, correct?" Pagano said when asked if he felt Kelly might be able to play against the Jaguars. "So I have zero confidence."
Pagano said seventh-year veteran Mike Person would get the start in Kelly's place if he is unable to go on Sunday. Person has played in all seven games since signing with the Colts on Oct. 3, though mostly in a special teams role.
Person, who filled in last Sunday for Kelly against the Titans, also played the entire second half of the Colts' Week 7 game against the Jaguars at Lucas Oil Stadium after Kelly went out with a hamstring injury.
"It sucks about Ryan, but I'm going to take it with both hands and run with it," Person said Wednesday. "(I'll) just go out there and play football as fast as I can, and try to help everybody get on the same page."
Person, who has played every position along the offensive line in his time with the Colts, San Francisco 49ers, Seattle Seahawks, St. Louis Rams, Atlanta Falcons and Kansas City Chiefs, said nothing will change in his approach as he prepares for his first NFL start since the 2015 season, when he started 14 games for the Falcons.
"I mean, you have to approach every week like you're going to play," he said. "So your preparation shouldn't change just because you're starting this week. It should be consistent the entire time."
OTHER INJURY NEWS
• Pagano also said Wednesday that cornerback Rashaan Melvin is "week-to-week" with a hand injury suffered during an interception of quarterback Marcus Mariota in last Sunday's game against the Titans. The injury won't require surgery, Pagano said, and Melvin, who will likely be wearing a club-like cast, could be back in the lineup as soon as next week, when the Colts travel to take on the Buffalo Bills.
• Tight end Mo Alie-Cox, it turns out, will not be moved from Injured Reserve to the active roster after all. Swoope, who underwent a knee scope during training camp, began practicing earlier this month with the hope that the team could use one of its two return-from-IR designations on him, but Pagano said Wednesday Swoope was "close," but facing a deadline to make a decision on whether or not to activate him, "he just didn't make the progress that we thought he was going to make." Swoope will be reverted to IR for the remainder of the season.
NOTABLE QUOTABLES
Here were some other interesting remarks made during Wednesday's media availability:
• "To be honest, it's guys playing together, starting to learn each other and whatnot. Obviously, there are a lot of different pieces that got put in and a lot of guys coming into a new scheme and whatnot, so it takes time to mesh. A lot longer than we would have liked, but at the end of the day, we do see ourselves getting better each and every week. But it's important to get better from last week, because obviously last week wasn't good enough." — Colts inside linebacker Jon Bostic, on what has went into the Colts' defensive improvement in the past month.
• "The correct read is always better than the incorrect read so I'll try to do my best at doing that." — Colts quarterback Jacoby Brissett, on the importance of making the "correct reads" against a talented secondary like Jacksonville's (and said with a laugh).
• "It's tough. It's tough, but I know what type of guys we've got in this locker room – great group of guys who will come to work every day. I know things haven't been going our way, and I think if we just handle the small things, I think that can change. We've just got to go out there and play on Sunday." — Colts running back Frank Gore, on how tough the season has been so far for the team and him.