INDIANAPOLIS — With a road date against the playoff-hungry Buffalo Bills on the horizon, the Indianapolis Colts on Wednesday saw the return of two key players to the practice field.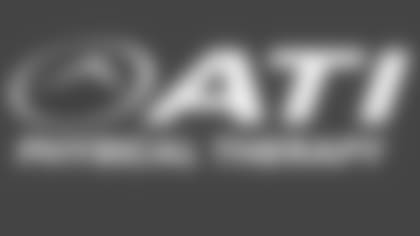 ](http://www.atipt.com/)Center Ryan Kelly and defensive tackle Hassan Ridgeway were each limited participants in Wednesday's practice.
Kelly, who missed the first four games of the season as he recovered from foot surgery, suffered a concussion in the first half of the Colts' Week 12 game against the Tennessee Titans. He missed practice all last week and missed last Sunday's game against the Jacksonville Jaguars at EverBank Field.
Kelly remains in the league's concussion protocol, head coach Chuck Pagano said, which was something the team was trying to figure out practice-wise on Wednesday.
"He'll be in a red jersey, which is non-contact," Pagano said. "It's a road we haven't been down really with a lineman in the line of scrimmage and things like that. So it'll be a little bit of a challenge for us but he'll do a good job. The defensive guys going against him will do a good job and hopefully he'll progress through and be available."
Ridgeway, meanwhile, has missed the last two weeks with a shoulder injury. The second-year Texas product has been a key piece for the depth of the Colts' defensive line, and has nine tackles (two for a loss) with two sacks and three quarterback hits on the year.
NOTABLE QUOTABLES
Here were some other interesting remarks made during Wednesday's media availability:
• "Fix it." — Colts quarterback Jacoby Brissett, asked what his adjustment will be in response to the amount of pressure he's faced from opposing defenses.
• "It's always been a physical and violent game. Obviously, the safety precautions and safety measures are a lot better now than it used to be. But the Monday night, that was a violent game with some violent collisions. It's part of the game. Gronk's (Rob Gronkowski) thing was obviously not a part of the game, was kind of outside the lines and outside of who I know him to be, but obviously had to be dealt with." — Colts safety Darius Butler, on what he's noticed about recent hard hits and personal fouls across the league.
• "It'll be great. I'm happy to see him grow just from camp to now. Seeing him be a better inside runner. He always had speed. He's doing whatever I say. Nowadays, the young kids are very different, but he's a guy who listens to me, coach him up and tell him the right things. He's willing to do whatever it takes. For me, whenever I'm done and I see him have success, that's a plus too. I'll be playing through him. That'll be a plus." — Colts running back Frank Gore, on what he hopes to get out of the final four games of the season alongside rookie running back Marlon Mack.
INJURY REPORT
Here's Wednesday's full injury report:
• DNP: Tight end Darrell Daniels (hamstring); defensive tackle Johnathan Hankins (chest); cornerback Rashaan Melvin (hand); wide receiver Donte Moncrief (ankle); center Mike Person (ankle).
• Limited: Center Ryan Kelly (concussion); defensive tackle Hassan Ridgeway (shoulder).
— There could be some cause for concern on both offense and defense, as Moncrief, Person and Hankins all missed practice on Wednesday. Moncrief suffered his injury near the very end of last Sunday's game against the Jaguars, while Person also suffered his injury during that game, but returned. With Kelly and Person's status for Sunday against the Bills up in the air, the Colts could turn to Anthony Fabiano — who played in one game with four starts in his rookie season with the Cleveland Browns last year — at center. Hankins' practice status is troubling, meanwhile, because of what he's meant to the Colts' defensive front this season.