 ](http://careyindiana.com)
INDIANAPOLIS – The last time the Colts' top pick was the 59th overall choice, the team took offensive lineman Mike Pollak in 2008.
The time before that when Indianapolis did not have a first-round pick (one of four times in franchise history), it took safety Bob Sanders in 2004.
Top Choice Without First-Round Pick
Those two positions are targeted by outsiders as likely units for Ryan Grigson to address in next week's draft but whatever his choices are, he has a certain type of player in mind.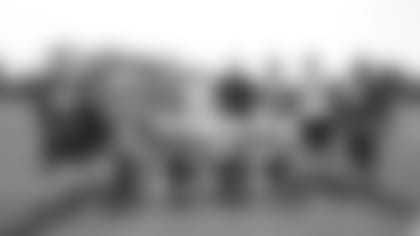 "Because of Andrew and our early success, it's been more like 'win-now/reload on the fly.'  That's just how the approach has been," said Grigson, who tabbed Luck first overall in 2012.  "It's a little bit unique, but that's kind of how it's been."
Luck was a centerpiece component as the Colts jumped nine games to 11-5 and made the playoffs, and he became just the 10th NFL QB since 1950 to reach consecutive post-seasons when Indianapolis went 11-5 last year. 
"While you still want to restock your roster, you still want to be able to have guys that are ready to go out there and play that have 'been there, done that,' in a sense, so you can keep winning games," said Grigson. 
Grigson is armed with five picks in the draft, a number that matches the all-time low in any selection process during the club's Indianapolis era.  The 2011 season was when that occurred, and only tackle Anthony Castonzo remains from that draft's haul.
Number of Draft Picks 1984-present

1988, 93-94, 96-97, 02-03, 09-10

1977-92-12 rounds; 1993-8; 1994-since-7
With heavy free agent spending the last two years and with signings of some players to second contracts looming, the likelihood of draft action could be greater to move down.
"You'd love to, but you always have to have willing partners," said Grigson.  "Our phone lines will be open.  You would love to trade back and acquire some more picks because I feel like we can get those guys later that fall to us in the other rounds."
For on-lookers hoping for action earlier than 59th, Grigson said, "I'm keeping our options open.  I feel if the opportunity presents itself and there's a player we absolutely feel we have to have, then we'll try and do that, if it's possible.  
"At the same time, I have five picks.  It's not like I can offer up a whole lot to make any great moves upward."
Indianapolis Colts 2014 Draft Slots

26 (To Cleveland for RB-Trent Richardson)

127 (To Cleveland for DT-Montori Hughes)

232 (From Baltimore for C-A.Q. Shipley)

241 (To St. Louis for DB-Josh Gordy)
Grigson and his staff have approached the draft "accordingly" without a top choice.  Defensive additions in free agency have netted end/tackle Arthur Jones and linebacker D'Qwell Jackson.  Vontae Davis re-signed, but the team lost Antoine Bethea.
Offensively, center Samson Satele was not retained, while free agent center Phil Costa abruptly retired, leaving on-lookers to question depth there and in the secondary.
"Both (areas) are a work in progress, an evolving situation," said Grigson.  "We actually have three snappers currently on our roster.  Donald Thomas has played snaps, albeit in the preseason, at center.  We'll keep our options open. 
"Like all position groups, it doesn't matter who you are or where you came from, we've been pretty consistent in (the) best players play.  Whoever is going to start for this team in 2014 has to produce and play at a winning level week-in and week-out, period."
Earlier in his tenure, Grigson stated he would be more comfortable starting a rookie in the secondary than on the line.  Thursday, he stayed firm.
"It all depends on your situation.  If you have an ultra-talented corner that can match up physically, there's less to know in the scheme we play. 
"There's a lot going on on the offensive line.  There's a lot to know and a lot of things to overcome and adapt to in a game environment from a mental standpoint.  It's still a harder learning curve, definitely."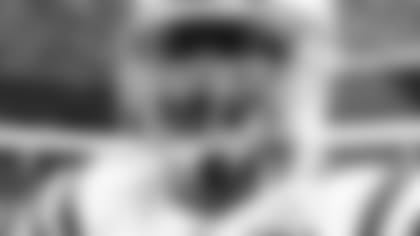 HARRISON TO ANNOUNCE SECOND-ROUND CHOICE – In the fourth year of having a former player announce a team's second-round draft pick, Marvin Harrison is stepping to the fore a second time.  Harrison is scheduled to announce the Colts' choice, the 59th overall, in the round. 
The club's leading receiver is among a group of former stars that features 11 Hall-of-Famers (five from the Class of 2014 which Harrison failed to make in his first year of eligibility).  The group combined to produce nearly 20 Super Bowl titles and 150 Pro Bowl appearances.
As the Colts' first-round choice in 1996 (19th overall), Harrison earned one Super Bowl title and eight Pro Bowl nods.