 ](/assets/images/article_images/2012/Ads/2012-carey-250x250.jpg)
INDIANAPOLIS –* *Robert Mathis will spend a lot of time on an airplane this weekend.
It's all thanks to the type of player Mathis is on the field and the type of person he is off of it.
When practice concludes around lunchtime today, Mathis will fly down to Atlanta to take part in his induction into the National Black College Alumni Hall of Fame.
Following the ceremony, Mathis will then fly back to Indianapolis on Friday before boarding the team plane on Saturday afternoon for this weekend's game against the Jacksonville Jaguars.
"It means a lot," Mathis said of the honor. "A guy that came through the hallway, the back door just to get this opportunity and to be in this position is a great honor."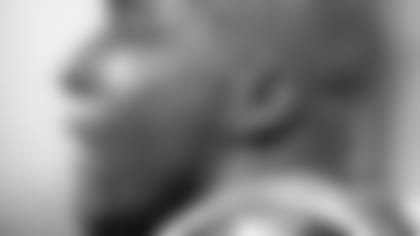 Mathis, who helped re-do the Alabama A&M weight room, found out about the induction a few weeks back when his strength and conditioning coach at A&M informed the Colts Pro Bowl outside linebacker.
"This is permanent. This is something that's going to be around for a long time," Mathis said of the achievement. "It's a great honor and I'm very humbled by it. I don't take it for granted and don't take it as something that's owed to me. It's very humbling."*
The Hall of Fame ceremony "honors deserving HBCU graduates for distinguished service to their country and Alma Mater, as well as achievements in their field of endeavor."
"These individuals have dedicated the greater portion of their lives making strides in their professions and improving the quality of life for others," said Thomas W. Dortch, Jr., founder and chairman of the Hall of Fame. "It is proper and fitting that we honor them for the phenomenal works they have done."*