 ](http://careyindiana.com)
INDIANAPOLIS – When Robert Mathis' teammates and coaches left the playing field Sunday, they were 30-10 victors over Jacksonville, ending an 11-5 season with three straight triumphs.
Mathis entered the day with 17.5 sacks, trailing St. Louis' Robert Quinn (18.0) for the NFL lead by just a hair.
Mathis did his part by sacking Jacksonville's Chad Henne twice to push his individual total to 19.5 but with Quinn playing against Seattle, everyone had to wait to see which player would win the sack crown.
It did not stop post-game 'what if' questions for Mathis, who played along like a pro.
"It (the title) would be nice, but a ring is better," said Mathis, who used the same analogy on Friday asked how it would feel if he were to be named to a sixth straight Pro Bowl later that evening when the all-stars were announced.
Mathis proclaimed then he was more interested in playing in New York/New Jersey, the Super Bowl site, than heading to Honolulu.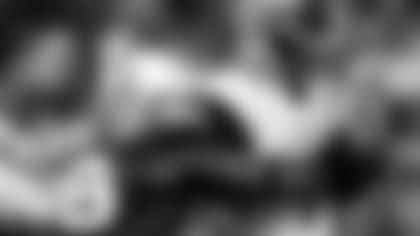 Mathis has been a member of eight division champions, counting this year, two AFC titlists and one world champion.
When he speaks of the feeling of a championship ring, he does so from experience.
He did not know in the moments after the game if he would win the sack crown.  If so, Mathis knew where to place credit.
"(My) success, I'm happy about it," said Mathis.  "Thanks in large part to my teammates. They believed in me, gave me the opportunity, and coaches did the same thing. It's for the team."
Mathis always has been about winning.  The sack numbers have just come along for the ride.
Sunday's work put him at 111 for his career.  It was his 26th career game with multiple sacks, extending his franchise record.  He also extended his club seasonal mark with a seventh multi-sack game.
Henne was his 55th career victim, and Mathis now has had sacks in 85 different games.
What stands out more is this was his 116th career regular-season win, and it came with a young defense he feels is getting better.
"It's (a) good (defense).  We can get better," said Mathis.  "We're not satisfied, that's the main thing, knowing we can get better and actually doing it.  We have the pieces to do it.  We've just got to do it."
Some observers wondered this year how Mathis would fare without Dwight Freeney, his decade-long running buddy who departed prior to the season as the franchise leader with 107.5 sacks.
Mathis just went about his business and worried not a bit about those speculating about him.  He passed Freeney and kept on trucking.
"It was not something I was going to harp on," said Mathis.  "It didn't make or break my season.  It's good, but it doesn't define who I am as a player."
What defines Mathis is winning.  He was like others who were hurt when the defense did not perform well four games ago in a 42-28 loss at Cincinnati.
He and others listened to Chuck Pagano and vowed to get better.  Three straight wins followed.
"We're a young team, so we had to generate steam," said Mathis, who knew what to do.  "(It's) just doing the little things, fundamentals, techniques, sound football. 
"That's the difference between winning and losing.  Fundamentals separate good players from great players and good teams from great teams.  It's very important."
Mathis will be ready for the Wild Card playoffs against Kansas City.  It is the first of what he hopes is a four-step route to a second Super Bowl title. 
That first one came in 2006 when the defense surged in the playoffs.  Bottling up the Chiefs was the first step, and he sees parallels between then and now for the unit.
"Yeah, the momentum," said Mathis.  "This year it started a little earlier.  If we can keep it going, that's the name of the game and see what happens. 
"We have a lot of talent on this defense.  We're single-minded and ready to go.  We have to get after (it)."