INDIANAPOLIS —Rashaan Melvin's third interception of the season came with a price.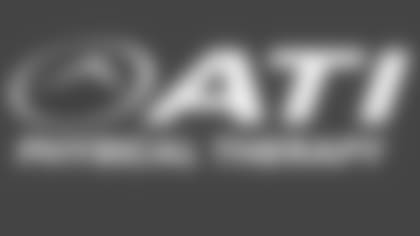 ](http://www.atipt.com/)Indianapolis Colts head coach Chuck Pagano on Monday said that Melvin, the team's top cornerback, suffered a "significant" injury to his hand on a play in which he intercepted quarterback Marcus Mariota in the second quarter of Sunday's 20-16 loss to the Tennessee Titans.
Melvin is "probably going to be out" this Sunday, when the team travels to take on the Jacksonville Jaguars, Pagano said. While the team expects Melvin to return to game action before the regular season is over — the team has five games remaining on the schedule — Pagano lauded Melvin's hard work, which has seen him rise to the top of the depth chart at cornerback for the Colts.
"He's been very productive," Pagano said of Melvin, who has 36 tackles (one for a loss), three interceptions and 13 passes defensed this season. "And what a play he made, too, when he got injured. He's done a great job, and he's worked his tail off since he's been here, and he's grown. It's been great watching his maturation (and) see the player that he's become. We'll miss him, but he'll be back before it's all said and done."
In the meantime, the Colts will likely turn to a couple rookies to battle it out in practice this week to earn the start Sunday against the AFC South Division co-leading Jaguars.
Undrafted rookie Kenny Moore II played in place of Melvin on Sunday, and logged three tackles on defense, as well as a special teams stop.
But the injury to Melvin also turns into a prime opportunity for 2017 second-round pick Quincy Wilson to return to the field for the first time since starting — and playing well — Week 2 against the Arizona Cardinals. But after suffering, and playing through, a knee injury in that game, Wilson would be inactive for the next several weeks as he tried to work himself back.
Since that time, even as Wilson has been deemed healthy, others have stepped up and played in his place, including fourth-year veteran Pierre Desir, who has started the last four games at cornerback for the Colts.
Wilson, meanwhile, has been on the inactives list nine of the past 10 weeks for Indianapolis; he was active Week 10 against the Pittsburgh Steelers, but did not play.
Pagano said Sunday's game presents "a great opportunity" for Wilson to show what he can do.
"I'm not going to make any excuses for him, because he got in early in the season, he played good against Arizona, he got nicked up — he's never really been himself since then," Pagano said Monday when asked why Wilson hasn't played since Week 2. "You know, in, out, up, down, miss a couple weeks — it's hard. … But he's battling and he's working and he's out there practicing."
Asked Monday about missing so much time this season, Wilson said "it is what it is."
"I've got to keep working," he said. "I've just got to practice and keep working."
Asked about the opportunity for Wilson if he is, indeed, unable to play Sunday, Melvin said he'll tell the rookie to "just to continue to prepare, go out there and compete at a high level."
"This is an opportunity for you to take advantage of the reps, build off of something and continue to improve your craft," Melvin continued.
Other possibilities at the cornerback position for the Colts moving forward include second-year Georgia Tech product Chris Milton and D.J. White, who has been on the inactives list since being claimed off waivers by the Kansas City Chiefs on Nov. 6.
OTHER INJURY NEWS
• Pagano also said Monday that center Ryan Kelly, who did not return for the second half of Sunday's game after being diagnosed with a concussion, is currently in the league's concussion protocol. Mike Person ended up playing the second half of the game at center for the Colts.
The Colts' first-round pick in last year's NFL Draft, Kelly played all 16 games his rookie year in 2016, but missed the first four games of the season this year after he had to undergo surgery to correct a foot injury suffered during a joint training camp practice with the Detroit Lions. Knee and pelvis injuries also landed Kelly on the injury report earlier this season.
NOTABLE QUOTABLES
Here were some other interesting remarks made during Monday's media availability:
• "We come to work. We're professionals. Regardless of what you do, this is our job. We're all passionate about it, or we wouldn't be playing at this level. So it's not hard to come back to work and try to scratch and claw and find a way to win." — Colts safety Darius Butler, on how he's able to keep his head up after his team has gone through second-half collapses several times this season.
• "No, I don't worry about that. Maybe we talk about it too much, I don't know. We used to have the slow starts a couple years ago, and that's all we talked about until – we're tired of it. It just seems to be the same thing, so we've just got to fix it. We will." — Colts tight end Jack Doyle, asked if he worries the losses could lead to a confidence issue in the locker room.
• "It's football. He'll bounce back. A young player; he's got a bright future. Just got to keep his head down and keep working. That's going to happen, its football. He's going to be fine." — Colts running back Frank Gore, on what he tells rookie running back Marlon Mack after he lost a key fumble that directly led to a big second-half score for the Titans on Sunday.