Whether he's punting, making a tackle on special teams, or distributing books to some special kids, Colts punter Pat McAfee always goes the extra yard.
The official spokesperson of Books for Youth, a statewide program launched by the Colts and Indiana DCS in 2006, McAfee sees his role as more than just the handoff guy.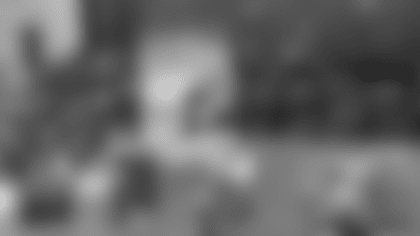 "I get a chance to meet these foster kids from around Indiana, who are so excited just to get anything, but then we're giving them books, giving them something to read, and something to do, and something to claim ownership over. It's just an awesome night that Cargo Services sets up fantastically with the Colts," he said.
He also likes to leave them with some words of encouragement. Because dreaming big and working hard is something McAfee knows a little about.
"A couple kids were interested in becoming chefs. Another girl was really good at math. Another kid plays football. I'm just here to tell them that they can do whatever they want to do if they just work hard at it. They've got to do well in school first, read these books would be even better, and then dream as big as possible and go make it happen."
With help from its sponsor, Cargo Services, the Books for Youth program has distributed 800,000 age appropriate books to 7,500 foster kids across the state of Indiana.
Doris Tolliver of the Indiana Department of Child Services said having something to call their own is especially important for these kids.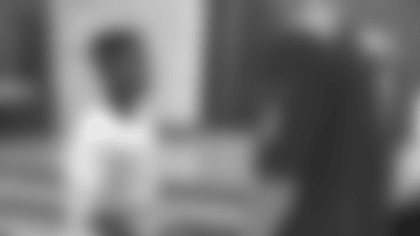 "Foster youth often times have to leave everything behind. So, to have a brand new backpack and have it full of books and various school items, it's a great thing to be able to do. And it's theirs. So, not only are we promoting literacy, but we're giving something that is their own that they can take with them."
 Steve Fugate from Cargo Services has seen the impact of that first hand.
"So, when they get a backpack full of 25 books, it's a sense of ownership. 'Hey, this is mine.' And it really is. And you can just see it. We've seen it over the years, 'Hey, this is mine and nobody can take it from me.'"
The ideas generated, doors opened, and dreams created are also theirs. And no one can take those away either. 
"What if somebody just gets into a book here and becomes the next author or something like that? It's giving opportunity to kids and hopefully making their Christmas and holiday season much better," said McAfee.
You can support the Books for Youth program and give the gift of reading by bringing new or gently used books for kids birth to 18 years old to this Sunday's game against the Houston Texans. Books and monetary donations will be collected outside each gate of Lucas Oil Stadium.
You can also make a donation year round by texting BOOKS to 243725.
And for every special edition Blue backpack sold in the Colts Pro Shop, one is donated to the program.