 INDIANAPOLIS – This time a week from now, the first regular season game will be history.
As that first game looms, here are some observations that apply as the regular season is at hand.
Free agents make the roster almost in entirety – Ryan Grigson's off-season veteran free agent acquisitions are positioned to pay dividends.  All but Lawrence Sidbury are on the active roster, and Sidbury was likely to have been prior to a shoulder injury.  It was the Colts' most aggressive off-season activity in history of the free agency era that dates back in this form to 1993.  The 10 players here have completed a total of 64 seasons, and they are spread across seven positional units.  Rather than enter a season with a number of unproven commodities, Indianapolis is taking aim with players who "have done," rather than "hope to do."
The process, the process; The team, team, team –** So much of last year's success was having players throughout the roster buying into their jobs and supporting their teammates.  That, in this league, never is a given – although that spirit has existed in Indianapolis for many, many seasons and all Colts fans should recognize (and applaud) that if they don't already.  There have been many selfless players pass through a program that has led the NFL in playoff berths (10) since 2002 realignment, while ranking second with seven division titles.  The Colts will be aiming for a 13th playoff berth in 15 years.  Grigson and Chuck Pagano say this year's chemistry is solid and the same spirit of investing in the program is obvious.  It does not promise results, but it can doom them if absent.  Having a unified team makes it fun to watch.
Clara Peller –The signature question (**Where's the beef (click here)?**) of the elderly Chicago-born pitchperson in the 1980s cannot be asked in Indianapolis this season.  Of 16 offensive and defensive linemen on roster, only Ricky Jean Francois (297) fails to tip the scales over 300 pounds.  Get him a double, biggie fries and a Frosty and he likely would join his teammates.  The average weight of projected offensive starters is 317, while starting defenders check in at 311.  Grigson said it was obvious in off-season film study that size was needed from last season.  He got it.  This year's size rivals that of some earlier Colts O-lines that included Ray Donaldson, Ben Utt, Chris Hinton, Ron Solt and Kevin Call.  They will be called upon to open up the rushing attack and protect Andrew Luck.  Conversely, the defense needs to clamp down on opponents on the ground and third downs.
Sophomore Slump – Please.  The only reason this hackneyed phrase/premise is being thrown around is to create chatter and because of the wildly successful rookie seasons enjoyed by a number of Colts.  It is bound to happen when that draft class surpassed all others in yardage gained by any bunch since before the 1970 merger. Should there be a dip this year, chalk it up to a competitive league or any number of challenges that will exist.  To pin it onto something that is concocted, at best, is pointless.
Providing the boot –** With punters like Rohn Stark and Hunter Smith and kickers like Dean Biasucci and Mike Vanderjagt, it is overlooked that the only Pro Bowl tandem specialists the Colts have had was in 1996 with Chris Gardocki and Cary Blanchard.  Adam Vinatieri and Pat McAfee now form one of the league's best duos.  Vinatieri is one of the sport's most decorated kickers.  If a spot is not afforded him one day in Canton, well……  McAfee works in a league of talented punters.  Perhaps 2013 is the year he reaps a few individual honors for a body of work that greatly benefits his team.  Producing with age (Vinatieri) and coming of age (McAfee), have fun watching these guys.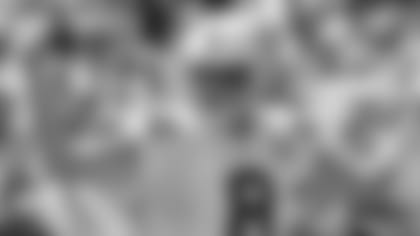 In good hands – Described by his new owner as a nice "insurance policy," Matt Hasselbeck will be a great addition for the club.  Hopefully his playing time is limited to games where the outcome is not in doubt (in a positive way).  If that is not the case, this 15-year vet has the talent and savvy to help greatly.  This is just another in a long line of solid moves by a gifted GM.
Defend the turf – Last year, the Colts would have been undefeated at home had it defended the field late against Jacksonville.  Unfortunate injuries altered the secondary, and the Colts gave up an 80-yard TD pass after grabbing the lead in the last minute.  The Colts righted themselves and won the last six to finish 7-1 at Lucas Oil Stadium.  That record, plus a 4-4 road mark, added up to a fifth seed in the AFC hunt and a playoff appearance.  Good teams must win at home.
Three-for-three – Three players traded for by the Colts – FB-Stanley Havili, WR-David Reed and LB-Kelvin Sheppard made the 53-man roster.
14; 14-for-17 – A total of 14 pre-Grigson/Pagano Colts remain with the team:  Reggie Wayne (2001); Robert Mathis (2003); Antoine Bethea, Adam Vinatieri (2006); Donald Brown, Fili Moala, Pat McAfee (2009); Pat Angerer, Ricardo Mathews, Kavell Conner, Jeff Linkenbach, Joe Reitz (2010); Anthony Castonzo, Joe Lefeged (2011).  Fourteen-of-17 draft picks of the Grigson/Pagano tenure are with the club on the active roster/practice squad, or via suspension.
ROSTER MOVES – The Colts were awarded TE-Jack Doyle off waivers from Tennessee and waived RB-Kerwynn Williams.  Williams was the club's seventh-round pick this year.  Doyle attended Western Kentucky after attending Cathedral High School in Indianapolis.  The Colts added LB-Daniel Adongo, C-Thomas Austin, QB-Chandler Harnish, TE-Dominique Jones, LB-Josh McNary and CB-Sheldon Price to the practice squad.  All were part of the cuts by the Colts to get to the 53-man roster.