 ](http://careyindiana.com)
INDIANAPOLIS – Friday was a very good evening at the Indiana Farm Bureau Football Center as Ryan Grigson and Chuck Pagano welcomed the additions of two offensive rookies to the program.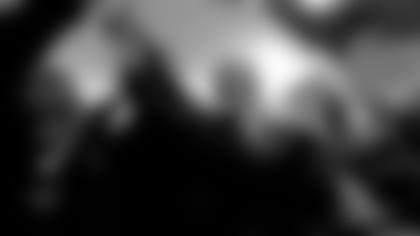 What was better was the draft room presence of a valued veteran – Owner and CEO Jim Irsay.
"It was great (to have him around).  He brings great energy, football wisdom, all the years of experience," said Grigson.  "He knows how to push my buttons in terms of when we're making a pick to see if I'm really feeling it. 
"He looks you in the eye and wants to know about the player.  He wants to feel the passion when you're making that pick and know you really want that guy.  He has a great feel for that." 
Irsay has been away from the team since March, but was on hand for the club's opening chance to land draft choices.  Pagano felt the same vibe as Grigson, having the status quo back with Irsay on hand.
"No doubt about it," said Pagano.  "It was a shot of adrenaline.  He brings so much to the organization.  He is the organization.  He is the 'Shoe.  To have Jim back in the (draft) room with us was pretty darn special."
*QUOTE-UNQUOTE:  Ryan Grigson (on OT/G-Jack Mewhort): *"Jack was a highly-recruited guy.  He was a center in high school at 6-6, which is pretty unique.  He had really good film at multiple positions, in both guard spots.  I thought he played well at tackle.  We legitimately had him earmarked for a long time.  He brings versatility, toughness, strength.  He played at a high level at a high-level program where they're used to winning.  I think he fits our culture well."
Chuck Pagano (on OT/G-Jack Mewhort):**  "Ryan talked about was position flexibility.  He has played them all.  We'll find him a spot to start at and let him go to work.  It will figure itself out.  He's a dang good player.  He's big.  He's smart.  He loves football.  He fits our environment.  What I love, he's got nasty.  He's tough.  You have to have that on the offensive line."
Ryan Grigson (on WR-Donte Moncrief and if his drafting is with an eye to future with older veterans like Reggie Wayne and Hakeem Nicks):  **"We have to always.  At the same time, he was one of the highest-rated guys on our board.  The size, speed, the production in the SEC, and he's still an underclassman.  You're talking about a guy that had a 16-yard average in his career.  He blocks.  You can't teach 6-2.5, 220 and runs a 4.3.  You see it on the film.  He's a worker, a great kid.  He has tremendous upside.  He's a stable young man."