All eyes on Indy as the Colts host the first ever playoff game in Lucas Oil Stadium. Fans around the world will be cheering for a win over the Ravens in this Saturday's prime time game.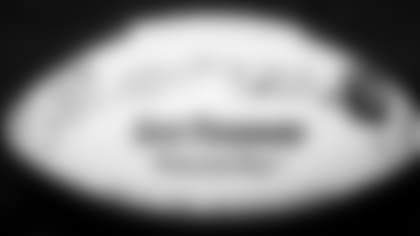 Are YOU with Us? Log in and give a shout out to Colts Nation
](http://www.mycolts.net/members/RegionRat/default.aspx)Bleeding Blue?: Limited-edition "It's in Our Hands" long-sleeved Colts playoff T's available at all Indiana Blood Center locations Friday and Saturday. Schedule your appointment at indianablood.org or call 800-632-4722.
"It's in Our Hands" Playoff Poster Winners
(Lots of winners! Winners! Please send a message to Help with your shipping name and address) **
Anybody got some "milkbone" pants?

The offense has been great all year, this is just my line of thought that might help keep the Ravens defense off their game. The receivers need to keep their eyes open and their heads up, that way if pressure gets put on Manning. they can keep being a...

Ravens Ready

The Ravens are coming to town and Peyton felt like he had to ask for our support. NO NEED TO ASK. The 12th man will be at Lucas on Saturday. I know me and mine are ready to roll. What do we need to do to win? - NO TURN OVERS Turn overs are game killers...
**
Baltimore Is On The Way To Indy

So...do you think the Ravens are the same team they were earlier in the season?  The Colts beat them in Baltimore in a close hard fought game. Today, the Ravens was pretty one dimensional.  They rarely passed the ball against a so so Pats defense.  Do you think they will play the same next week in Indy?  If so, is that good or bad for the Colts?

Is Manning the Best QB of All Time??

With Manning winning his 4th MVP award, more than any other quarterback in history and with a Super Bowl MVP award and win under his belt, does this make him the best QB of all time?

"Sporting the Playoff Do" - Please Read!!!

Teams (and their fans) do this all of the time.  Playoff beards; shaved heads; tattoo's; etc.  I say we should get as many fans as possible to do it, and make an online photo album of everybody and their "Do".  What do ya say??? 

to those going to the game

Consider bring a sign that says "more fans screaming at home" or something like that. That was an idea someone posted in a blog. Many of us can't go, but we want to be part of our 12th man!
**