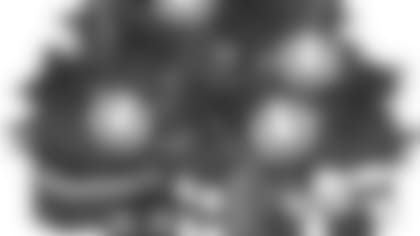 A COLTSmas Story](http://www.mycolts.net/blogs/kristinadidwhat18_blog/archive/2009/12/18/a-coltsmas-story.aspx) by kristinadidwhat18
We stress over hurricanes
and the stock market fall
lets put these out of sight
The Jets Game Ball Challenge is now open!  The more Jets Game Ball Challenge points you earn by 12/28/09, the more entries you have in the drawing!  Details here!
Be sure to get your RCA Blog Posted by 12/28/09 Winner gets a 46" 120Hz LCD.  Remember, you must blog about a game you watched on TV.  The more recent, the better.  Details here.
An RCA  52" 120Hz LCD will be Awarded in January
[

](http://www.mycolts.net/members/coltsfantam/default.aspx)
The Haves And The Have nots (what could possibly be more important than Colts football?)

Picture this: It is December 11, 2009. In Indianapolis. The streets are partially covered in white snow on this particular area of the northwest side.The slightly snow covered gigantic houses here all look to be well built and home to the upperclass...

12 Days of Coltsmas !!

In the spirit of the holiday season I have "reworded" the "Twelve Days of Christmas" to reflect MY 2009 Coltsmas wishes. In order to conserve time and space - I am skipping forward to the twelfth day. Come on....SING ALONG WITH ME...

A Colts Christmas in Seattle

"Caller 9 right now gets a Seahawk replica jersey, call in now!".... Living in Seattle, and listening to sports radio as often as I do, I hear this often. So being such a huge Colts fan, I'm not one to jump on the phone and start dialing...

Nothing is Promised

This blog is not about football per se, but it could be. Our team is having an historic year and is 14-0. Now we are looking to the playoffs and the Super Bowl. We are having great fun. That's my point here. Let's enjoy these times while they...

Have a Holly Jolly COLTSMAS!

Have a holly, jolly Coltsmas; It's the best time of the year The Pats won't go 14-0 But have a cup of cheer Have a holly, jolly Coltsmas; And when you walk down the street Say hello to every Colts fan you know And all the Colts players you meet...

Make a difference today

This is one of my longer rambling blogs, but please read on... Tonight my daughter and I went Christmas shopping for her mother. Sleeping bags, pillows, tooth brushes, tooth paste, socks, underwear, sweaters, thermals - tops and bottoms, foaming waterless...
[

meganloves44](http://www.mycolts.net/members/meganloves44/default.aspx)

[

bnsears59](http://www.mycolts.net/members/bnsears59/default.aspx)

[

imacoltsfan](http://www.mycolts.net/members/imacoltsfan/default.aspx)

[

raouf](http://www.mycolts.net/members/raouf/default.aspx)

[

Ross18](http://www.mycolts.net/members/Ross18/default.aspx)

[

GTbMe](http://www.mycolts.net/members/GTbMe/default.aspx)

[

colts92](http://www.mycolts.net/members/colts92/default.aspx)

[

chipper121](http://www.mycolts.net/members/chipper121/default.aspx)