INDIANAPOLIS —An undeniable trend against the Indianapolis Colts' defense the past few weeks has been an opposing offense's ability to gain yards in huge chunks in the second half and inevitably climb back into the ballgame.
Despite having second-half leads Week 2 against the Arizona Cardinals, Week 3 against the Cleveland Browns, Week 4 against the Seattle Seahawks and Week 5 against the San Francisco 49ers, each opponent was able to work their way back into the game; in two of those instances, the Colts would escape with a victory, but in the other two, they find themselves on the losing end.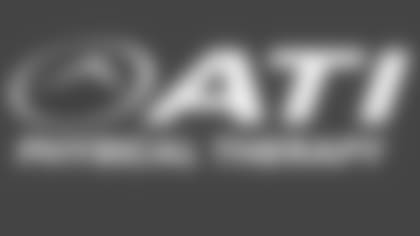 ](http://www.atipt.com/)Colts defensive coordinator Ted Monachino acknowledged on Friday that trend is "driving us crazy." For the unit, the problems aren't just linked to one particular position group, either; it's the front end and the back end not working in sync, leading to those big plays.
"This is going to be one of those deals where we've all got to understand that the pass rush and the coverage have to work together, and right now we're not getting enough done with either," Monachino said. "We've got to be better at getting the ball out of the (quarterback's) hand."
Monachino said the Colts will often employ a zone defense to protect a lead, but that scheme can be exposed against a quarterback who consistently has time to find his receivers down the field.
"If you don't rush the passer very well, affecting him is one thing, but we've got to get guys on the ground and we've got to get it out of his hand fast enough that we can help our secondary," Monachino said. "It's hurting us, because when people play regular football with us, we're OK. But when they get into those modes, sometimes it's difficult for us to hold up, and it is driving us crazy."
Against the Titans, Monachino said, there is a plan in place to have the ability to bring pressure from all over the field, when needed.
"We've got to get better at the pass rush," he said. "First of all, we're going to do that with (our traditional pass rushers), and secondly, we're going to do it with some creativity. We've got some things in the plan this week that hopefully will help to remedy some of that."
If effective, that, in turn, should decrease the chances for an opposing offense to make big plays and get back into the game.
Staying in rhythm
On the opposite end of the spectrum, the Colts' offense has been able to put together some pretty good first halves in recent weeks, but oftentimes has lost its sense of rhythm in the second half, which is another key reason why the team has been unable to completely put an opponent away.
For offensive coordinator Rob Chudzinski, several factors have been at play when it comes to this trend: the team has a brand new quarterback; it usually takes offenses a little more time to gel at the start of the season; and some moving pieces, due to injuries, haven't helped matters.
But Chudzinski said he did see some progress in this area last Sunday against the 49ers, as the Colts put up 17 points in the final two quarters, and was able to go on a game-winning drive that ended in an Adam Vinatieri 51-yard field goal in overtime.
"I do see signs, like I said, in this last game of better consistency," Chudzinski said. "We're still making some mistakes that we have to eliminate and get rid of, but I like where the guys are."
Chudzinski pointed at the return of two players in particular who, he believes, really helped improve the Colts' offensive attack last week: center Ryan Kelly and running back Marlon Mack.
Kelly, who had missed the first four games of the season with a foot injury, made his 2017 debut last week, and Chudzinski said his presence was felt almost immediately.
"It wasn't perfect — you could still see he was a little bit rusty — but he just had a calming effect on us in the game in making calls," Chudzinski said of Kelly, who is in his second year as the Colts' starting center. "And I think a little more consistent in that way, and obviously his experience and familiarity with what we're doing helped."
Mack, meanwhile, had missed the previous two games with a shoulder injury, but the rookie contributed in a big way against the 49ers, running the ball nine times for 91 yards and a touchdown, breaking free to the outside on several runs to help extend multiple drives.
"Marlon gave us a boost coming in, gave us some big plays and boosted our run game," Chudzinski said.
INJURY REPORT
Here's Friday's full injury report:DNP:Quarterback Andrew Luck (right shoulder); inside linebacker Anthony Walker (hamstring); running back Frank Gore (rest); tackle/guard Jack Mewhort (rest).
Limited:Wide receiver Kamar Aiken (hip).
Full:Tight end Jack Doyle (concussion/neck); wide receiver Chester Rogers (hamstring); quarterback Jacoby Brissett (left wrist); running back Matt Jones (knee); cornerback Quincy Wilson (knee); cornerback Nate Hairston (quad).
— Head coach Chuck Pagano said Thursday that Luck was going to practice Thursday and Saturday this week; Aiken, meanwhile, appears on the injury report for the first time this week with a hip injury.