INDIANAPOLIS —All things considered, it's hard not to look at Jacoby Brissett's first season with the Indianapolis Colts as anything but a success.
Brought in via trade just before the start of the regular season, Brissett found himself under center just a few days later in the second half of the Colts' season opener against the Los Angeles Rams; three days after that, he was inserted into practice as the team's starting quarterback, where he has remained the rest of the season.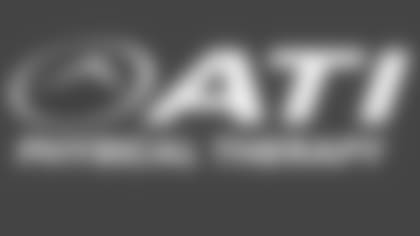 ](http://www.atipt.com/)Heading into Sunday's 2017 season finale against the Houston Texans, Brissett, who is just in his second year in the NFL, has taken being "thrown into the fire" to a completely different level, as he's been required to learn a completely new offensive system, with new sprinkles added week by week, as well as get on the same page timing-wise with completely new receivers and get in a rhythm with a new crop of centers.
"You can't say enough about what he has done this season with the situation and the challenges that he's had of coming in and really having no foundation," Colts offensive coordinator Rob Chudzinski said on Thursday. "Just kind of looking at it, he's been here 15 weeks or so and that's probably about what it would have been with an offseason program under his belt, getting ready to play this season."
In 15 games with 14 starts, Brissett has completed 261-of-444 passes (58.8 percent) for 2,984 yards with 12 touchdowns to seven interceptions, while he has also been effective when needed carrying the ball, as evidenced by his 58 carries for 242 yards and a team-high four rushing touchdowns.
Chudzinski on Thursday talked about the challenges that came the first few weeks of the season, when the team expected starter Andrew Luck, who had offseason shoulder surgery, to be able to return to the practice field at any time and be ready for game action within a week or two. So, because of this, the Colts took a one-game-at-a-time approach with Brissett, focusing more on what he needed to do against that week's opponent than getting him ready for the long haul.
But when Luck was placed on Injured Reserve Nov. 2, officially ending his season, the team knew it now had about two full months ahead of it with Brissett as its starter. Chudzinski said that through it all, Brissett has handled the situation admirably.
"There are not a lot of guys that would be very comfortable," Chudzinski said. "From day one, I remember the first week – that was the thing that stood out to me was there's no panic, a lot of poise, he's got confidence. I've said many times before, I think one of his best attributes is he is a mentally tough person. He's not going to flinch, so whatever comes his way he's going to be able to handle. That's why those attributes are the things that allow people to be successful and guys to be successful, especially at that position.
"That's why I'm excited about his future."
The immediate future for Brissett — a third-round pick by the New England Patriots in the 2016 NFL Draft who remains under the Colts' control through the 2019 season — is, of course, to find a way to lead Indy to victory over the Houston Texans in Sunday's 2017 season finale.
But when that game is over, Chudzinski said there should be a couple specific items on the young quarterback's to-do list that will make him even better heading into his third year in the NFL, and second with the Colts, in 2018 — no matter what role he's playing.
"I like the improvement in him seeing things, understanding, getting the ball out, the big picture – he's able to handle more and more of checks and those types of things that we've asked him to do as time has gone on," Chudzinski said. "You use the improvement in his mechanics; that'll be an area that with an offseason will be continued to really work with and harp on and improve and become more accurate. Again, anticipation is something that he's gotten better at and we'll continue to want him to get better at."
NOTABLE QUOTABLE
Here were some other interesting remarks made during Thursday's media availability:
• "It's hard to win. Definitely hard to win in the NFL, and everybody is good. You go from you're one of the best players in college football to everybody is on the same level here, and everybody is competing for the same job. So, definitely using that as motivation as I keep continuing to go through it.." — Colts inside linebacker Anthony Walker, on the biggest thing he's learned in his rookie season.
• "Probably so, but what if's and all that is not the case here. So we're going into this last game to play our butts off – that's it." — Colts nose tackle Al Woods, asked if he thought the ball bounced one way or the other if they'd be talking about a different season for the team.
INJURY REPORT
Here's Thursday's full injury report:• DNP:Tackle/guard Denzelle Good (knee); defensive tackle Johnathan Hankins (ankle); tight end Jason Vander Laan (concussion), running back Frank Gore (rest).
• Limited:Wide receiver Donte Moncrief (ankle).
— No changes from Wednesday's practice, other than the addition of Gore, who gets his weekly veteran's day off to rest up to prepare to make his 108th consecutive start.