The analysis from those producing content on Colts.com does not necessarily represent the thoughts of the Indianapolis Colts organization. Any conjecture, analysis or opinions formed by Colts.com content creators is not based on inside knowledge gained from team officials, players or staff.
INDIANAPOLIS — We made it, friends. It's Draft Week.
With the party kicking off on Thursday night, we'll continue to take a look at players who could be considered some of the best fits for the Indianapolis Colts.
Today, we bring you an All-Star team of sorts. This is a lineup made up fully of some of my favorite players in this draft who fit well with what the Colts like to do. To keep things in order, here are some things to keep in mind:
While these are some of my favorite players in the draft, they have to be a fit with the Colts. There's plenty of guys that I love who just may not be what the Colts normally look for.
They have to be realistic options for the Colts. To me, Oregon's Justin Herbert might be the best quarterback fit in this draft for the Colts, but he's almost certainly going to be gone in the first 10 picks.
The initial choices are players who should be picked within the first half of the draft, while the backups are likely to go closer to the second half.
QUARTERBACK
Backup: Brian Lewerke (Michigan State)
Love has become quite the polarizing prospect in this draft. The buzz hit its apex during the Combine, but things seem to have tapered off since. Personally, I'm a big fan, but it's not my job to select him to a team. As a player, Love has a huge ceiling. He's got decent size, he's a confident, brave passer who has good arm strength and who can make some special throws. He's got the stuff that fits into Frank Reich and Nick Sirianni's scheme, and the two sides have been linked all draft season because of it.
However, Love's production took a dive between 2018 and 2019 when the coaching staff and much of his supporting cast were no longer there. He then got cited along with some teammates for marijuana possession in December (which was later dropped). While things of that nature are becoming somewhat less significant in the NFL world, you really don't want to see distractions like that from your quarterback. One other thing to consider: last year, Drew Lock was probably a higher-ranked prospect than Love is now for most teams, but didn't go until the 42nd pick. It's very possible that Love is available to the Colts with the 34th or maybe even the 44th pick.
In terms of draft stock, Lewerke is in a somewhat similar situation. Big-time play earlier in his career put him on the radar, but inconsistencies since have bruised his stock. Like Love, Lewerke has the ability to make something out of nothing, and is capable of making special plays.
RUNNING BACK
Backup: Lamical Perine (Florida)
For my money, there aren't many more complete running backs in this class than Moss. He's got a stout build with good balance, can run between the tackles and on the outside, picks up yards after contact, has natural hands and can protect the passer.
Perine is a somewhat similar player to Moss and is capable of playing on all three downs. He's not going to consistently hit the home runs, but he's a tough, determined runner who will move the chains on the ground and through the air.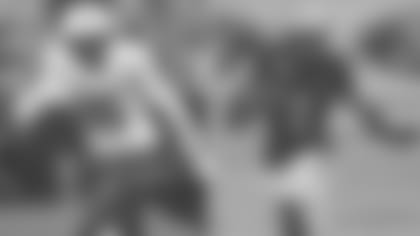 WIDE RECEIVER
Denzel Mims (Baylor) and Brandon Aiyuk (Arizona State)
Backup: Antonio Gandy-Golden (Liberty) and Isaiah Hodgins (Oregon State)
If not for an unnaturally high-quality class of receivers this year, Mims would be in serious consideration for WR1. I'm not one to pass around elite-level NFL player comparisons, but his frame, athleticism and the tape that shows him using both to his advantage have me tagging Mims with a potential ceiling of A.J. Green. Aiyuk's a different player, but is still dangerous, no doubt. He's crafty before the catch and knows how to get open, and he's very dangerous with the ball in his hands, both after the catch and as a return specialist.
I've also got to acknowledge how strong the fit is between the Colts and both USC's Michael Pittman Jr. and Notre Dame's Chase Claypool as well, but I have them ranked behind the other two.
As for Gandy-Golden and Hodgins, they're a couple of big-body studs with voluminous catch radiuses that can go up and win in contested-catch situations.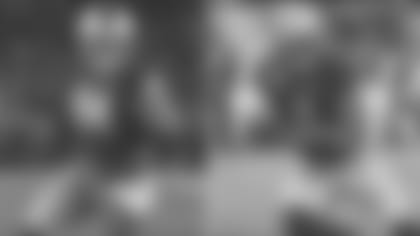 TIGHT END
Cole Kmet (Notre Dame) and Hunter Bryant (Washington)
Backup: Devin Asiasi (UCLA) and Joey Magnifico (Memphis)
Like the Colts have done in the last couple of years with Jack Doyle and Eric Ebron, I'm trying to mix a high-quality blocker with a dangerous pass-catcher. The Colts are likely very familiar with both of the big-time local tight ends in this draft in Kmet and Purdue's Brycen Hopkins, but Kmet is about as good as it gets among this year's group of tight ends. Unlike most others in this class, he's got ideal size, he can block and he's got plus athleticism. Bryant is one of the best field-stretching tight ends in this class, and plays like a big wide receiver although he is improving as a blocker.
Both Asiasi and Magnifico are guys who are capable of run and pass blocking, and can make plays in the passing game.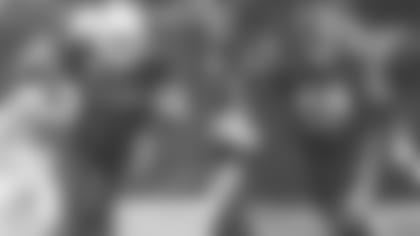 OFFENSIVE TACKLE
Josh Jones (Houston) and Robert Hunt (UL-Lafayette)
Backup: Trey Adams (Washington) and Alex Taylor (South Carolina State)
Various experts' offensive tackle rankings are all over the place this year. If Jawaan Taylor could fall to Round 2 last year, then Jones absolutely could as well. Jones is a mobile, tough blocker with room to grow. Hunt is experienced both as a guard and tackle, and he might be the nastiest offensive lineman in this draft.
Both Adams and Taylor are huge blockers. They're both at least 6'8", and Adams has a wingspan of 6'9-1/2" while Taylor's is an unreal 7'4". Taylor was a two-sport player at SC State, also playing basketball, and has quite a bit of upside still to achieve. Adams has overcome some injuries earlier in his career to start the climb again as one of the more respected tackle prospects in this class.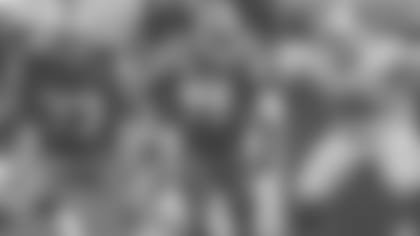 INTERIOR OFFENSIVE LINE
Jonah Jackson (Ohio State), Kevin Dotson (UL-Lafayette) and Tyler Biadasz (C; Wisconsin)
Backup: Simon Stepaniak (Indiana,) John Molchon (Boise State) and Jake Hanson (C; Oregon)
This is a trio made up of three guys who just want to smash their opponent. All three have ample toughness and attitude, while Jackson and Dotson are both plenty mobile and can maul on the move. At center, Biadasz fills the role of the stereotypically smart, tough, experienced Wisconsin lineman.
The backup interior trio of Stepaniak, Molchon and Hanson offers a nice blend of toughness, power and athleticism that could result in Day 3 sleepers who eventually become starters.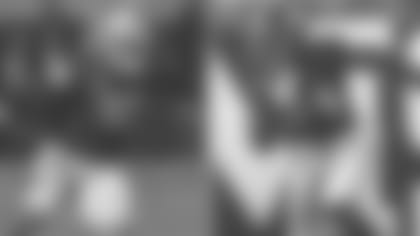 DEFENSIVE END
Julian Okwara (Notre Dame) and Terrell Lewis (Alabama)
Backup: Oluwole Betiku Jr. (Illinois) and Bryce Huff (Memphis)
Both Okwara and Lewis match exactly what the Colts have looked for in previous picks like Kemoko Turay and Ben Banogu: lengthy, athletic edge defenders with a nice blend of speed and bend to make things difficult for opposing backfields.
If you've been following along here throughout draft season, then Betiku Jr. and Huff aren't new to you. Betiku Jr. is similar to Okwara and Lewis, although much more raw than the two. Huff is an aggressive, explosive defender with experience at off-ball linebacker and defensive end who can play the run and rush the passer.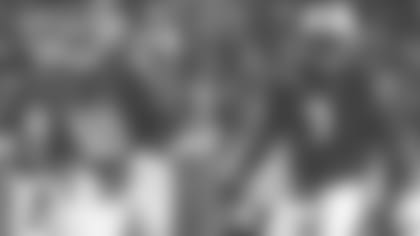 DEFENSIVE TACKLE
Neville Gallimore (Oklahoma) and Marlon Davidson (Auburn)
Backup: Raequan Williams (Michigan State) and Rashard Lawrence (LSU)
There is always a place for interior defenders who can provide pressure up the middle. For both Gallimore and Davidson, that may be their role initially as NFL rookies, as neither is quite fine-tuned enough yet to be every-down players, but they move exceptionally well for 300-pounders. Davidson actually played edge much of the time at Auburn, but at his size, he ought to just be kept inside in the NFL.
Williams is a somewhat similar scheme fit as both Gallimore and Davidson, but doesn't offer the same athleticism. Lawrence is essentially a one-speed, run-stuffing nose tackle for teams with a four-man front like the Colts, but he's a high-motor guy, nonetheless, and was a three-year team captain for the national-champion LSU Tigers.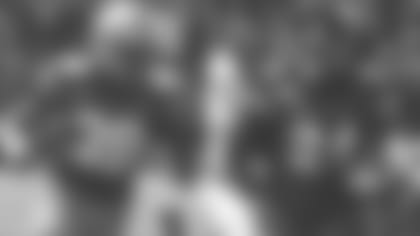 LINEBACKER
Malik Harrison (Ohio State) and Akeem Davis-Gaither (Appalachian State)
Backup: Shaquille Quarterman (Miami) and Cam Brown (Penn State)
While the Colts operate out of a 4-3 defense, I am including just two linebackers in this lineup based on the fact that the defense is more likely to be in a sub package with just one or two linebackers than their base defense.
Both Harrison and Davis-Gaither are long, rangy defenders with instincts and a nose for making plays in the backfield. Both their plays style and measurements fit what the Colts look for in linebackers.
Quarterman doesn't quite have the length that the Colts normally go for, but he is instinctive and can keep plays in front of him. Brown, meanwhile, is very lengthy at 6'5" with 34" arms, aggressive and has proven capable of making plays in a multitude of ways.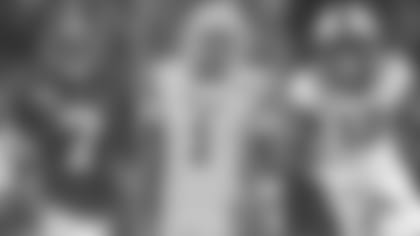 CORNERBACK
Trevon Diggs (Alabama), Jaylon Johnson (Utah) and Jeff Gladney (SLOT; TCU)
Backup: Reggie Robinson II (Tulsa), Stanford Samuels III (Florida State) and K'Von Wallace (SLOT/S; Clemson)
Taking a linebacker out means putting another cornerback in. This group specifically features two outside corners with one sliding inside the slot. Both Diggs and Johnson are bigger-bodied corners with plenty of savvy and toughness. Gladney is perhaps the closest thing to current Colts cornerback Kenny Moore II in this draft — undersized by height, but with good arm length, plenty of instincts, playmaking ability and toughness.
While Wallace is technically a safety, he can play plenty of slot corner. The Colts utilized that last year when using safety Rolan Milligan in the slot. Both Robinson II and Samuels III are tall, lengthy corners who can stick to the outside receiver.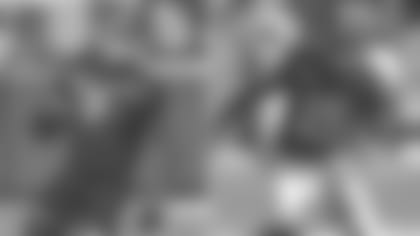 SAFETY
Jeremy Chinn (Southern Illinois) and Xavier McKinney (Alabama)
Backup: Jordan Fuller (Ohio State) and Alohi Gilman (Notre Dame)
You'll see more from me this week about him, but Chinn is one of the most intriguing players in this draft when it comes to what he could project to be for the Colts. He's got both size and athleticism for days and could be used any numbers of ways and situations. McKinney is a very smart, instinctive player who can play up top or in the slot, and is aggressive enough to come downhill and play the run.
Both Fuller and Gilman have a nose for the ball, and they come with enough size and athleticism to be molded into whatever their new team needs them to be. Gilman is much more aggressive than Fuller, but Fuller covers more ground in the secondary.