INDIANAPOLIS —Four Indianapolis Colts players — two on offense and two on defense — have been ruled out for Sunday's AFC South Division showdown against the Jaguars in Jacksonville.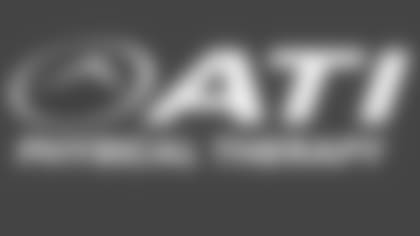 ](http://www.atipt.com/)Colts head coach Chuck Pagano said Friday that center Ryan Kelly, tight end Darrell Daniels, cornerback Rashaan Melvin and defensive tackle Hassan Ridgeway will not be active as the Colts try to avenge their 27-0 loss to the Jaguars in Week 7.
Wide receiver Donte Moncrief, who is listed with a groin injury, meanwhile, is listed as questionable.
• Kelly suffered a concussion in the first half of Sunday's 20-16 loss to the Tennessee Titans and did not return to the game. Pagano said Wednesday Kelly was still feeling symptoms of the concussion, and had zero confidence he'd be able to play against the Jaguars. Look for seventh-year veteran Mike Person to get the start at center for the Colts on Sunday — his first NFL start since 2014.
• Daniels has been battling a nagging hamstring injury for a couple weeks now; he was also inactive last Sunday against the Titans.
• Melvin suffered a hand injury last Sunday during a play in which he intercepted Titans quarterback Marcus Mariota, and did not return. Pagano said the injury will not require surgery, and that Melvin, who will likely be wearing a club-like cast, could return to the lineup as soon as next week's road matchup against the Buffalo Bills.
• Ridgeway also missed last Sunday's game against the Titans with a shoulder injury, and has not participated in practice all week this week.
CORNERBACK CLARITY?
Melvin's absence leaves an opening at the cornerback position for the Colts' defense, where a few candidates have been battling it out for a chance to start Sunday against the Jaguars.
While undrafted rookie Kenny Moore II played in place of Melvin last Sunday against the Titans, there's still a chance second-round pick Quincy Wilson or second-year corner Chris Milton could play in Sunday's game.
Pagano said Friday all three candidates have had a strong week of practice, and declined to name a starter, instead saying the Colts' defense will have a "by committee" approach to the cornerback position on Sunday beyond the other starter, Pierre Desir, and the nickel cornerback spot, which belongs to rookie Nate Hairston.
"A bunch of guys have had a good week of practice," Pagano said. "We've got different packages. Rather than just spelling it all out, we'll give all of them the opportunity to play."
D.J. White, who was claimed off waivers by the Colts Nov. 6, is another possibility at the cornerback position for Ted Monachino's defense.
INJURY REPORT
Here is Friday's full injury report:
• DNP:Center Ryan Kelly (concussion); cornerback Rashaan Melvin (hand); defensive tackle Hassan Ridgeway (shoulder); tight end Darrell Daniels (hamstring).
• Limited:None.• Full:Guard Kyle Kalis (knee); running back Frank Gore (rest); wide receiver Donte Moncrief (groin).