It's been a long road for the college basketball star from the University of Miami. But in the last game of the year against the Tennessee Titans, Colts tight end Mo Alie-Cox played his first minutes in a regular season game.
"The preseason, you're fighting to show what you have," he said. "But in the regular season, every win and every play, the margin for error is so little. And to be in a situation like that, to me it felt great because I haven't been in a situation like that since basketball."
Two years into his NFL career, Swoope says the payoff is worth the price.
"To study all the game plans every week for the past two years and to get out there and be a part of the team, to implement what our plan was, yeah. It was awesome."
It gave him something to build on.
"Now, I have some tape. I have seen myself in live action, felt what it was like to be out there in live action with a little bit of pressure."
It also gave him something to work on.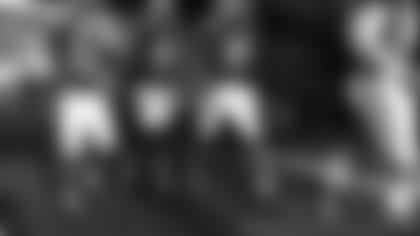 "Continuing to eye coverages. That was something that I worked on all year. I felt like I gained a lot of ground on it, just from a game to game, day to day standpoint. But that's something, fronts and coverages, just getting my eyes trained to key what I need to look for."
As far as he's come, Swoope says he's still got a long way to go. And he understands that studying will always be a part of his game.
"That's what's going to make you great. If you can get a beat on what the defense is doing and with my abilities that I can bring to the field, I think that's something that has to be my focus year round."
But right now, his focus is on what he can bring to his team next year.
"My focus is studying, watching tape, watching all these playoff games," he said. "I'm going to the Super Bowl this year, for an educational standpoint. Just to understand what we're all working towards."
Because of all the things Erik Swoope can bring to the Colts next season, the Lombardi Trophy is at the top of the list.