INDIANAPOLIS —The Indianapolis Colts fell to 3-7 on the season on Sunday with their 20-17 loss to the Pittsburgh Steelers at Lucas Oil Stadium.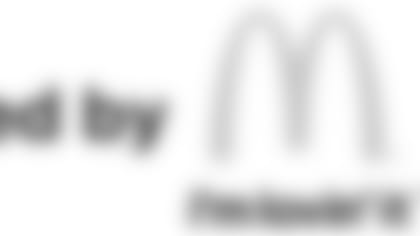 ](https://twitter.com/myindymcdonalds)The Colts had the AFC North Division-leading Steelers (7-2) on the ropes in the third quarter after they took a 14-point lead, 17-3, after a 61-yard touchdown pass from Jacoby Brissett to Chester Rogers, but Pittsburgh was able to seize the momentum from there, going on a 17-0 run to end the game and stifling the Indianapolis offense the rest of the way.
Head coach Chuck Pagano said other issues, such as untimely penalties, also didn't help matters in the second half.
"Hard-fought battle to say the least," Colts head coach Chuck Pagano said. "We knew exactly what we were getting into. We played our tails off. It's not about toughness. It's not about want-to. It's not about being physical. It's none of that stuff. We played really good football for a long time, and then we made critical, critical errors in critical situations. And you can't do it. You can't do it against anybody in this league. Certainly can't do it against one of the better teams in the National Football League."
Here are FIVE THINGS LEARNEDfrom Sunday's loss to the Steelers:
• SAME STORY:The Indianapolis Colts have played 10 games this season. In eight of those 10 games, they have had a lead at halftime — or, at the very least, were tied after two quarters of play. After Sunday's game, the Colts are now 3-5 in those contests. But perhaps, considering the opponent, the 17-point second-half turnaround against the Steelers hurts a little more than the other losses because of how well the team was playing in the first half against one of the top teams in the league. The Colts had 168 total yards of offense in the first half; was 4-of-8 on third-down attempts; Brissett had 131 yards passing and a long touchdown; limited the Steelers to just 100 yards of offense; and flustered future Hall of Fame quarterback Ben Roethlisberger into just 7-of-15 passing for 72 yards and an interception. But other than the big touchdown to Rogers to open up the third quarter, the second half was the complete opposite for the Colts. Throw a few bad penalties on top, and it was especially frustrating. If anything, the Colts have learned this season that they can absolutely hang with any team in the league; but to come away with victories, they must *not *fall apart down the stretch.
• MR. ROGERS:Chester Rogers showed flashes last season as an undrafted rookie that he could definitely be counted on to come in and produce when needed. But after being hampered with a nagging hamstring injury seemingly most of training camp into the first couple weeks of the season, Rogers' opportunities prior to Sunday's game had been few and far between. But with a chance to be a major contributor at both wide receiver (where Kamar Aiken was out with a hamstring injury) and at punt returner (where Quan Bray has been lost with a toe injury), Rogers excelled against the Steelers, turning in a career day to the tune of six receptions for 104 yards and a 61-yard touchdown reception — the first score of his career — while he also added a 17-yard punt return in the first quarter. Now healthy, Rogers has just been waiting for his chance to show what he can do with the ball in his hands, and after Sunday's game, he very well might've earned a few more of those opportunities moving forward.
• MISSION ACCOMPLISHED:While the final result certainly wasn't what the Colts wanted on Sunday, their defense can rest easy knowing they accomplished their main goals for the afternoon: stopping Le'Veon Bell and Antonio Brown — something not many opposing defenses can say they've been able to do. Bell, one of the league's top rushers, was held to 26 carries for 80 yards (15 yards per carry), while Brown, the league's leading receiver, was held to three receptions for 47 yards. For Bell, that's about an eight-percent drop from his career average, while Brown was held to about 44 percent under his career average.
• BYE BYE BYE:The Colts were hoping to get a big dose of momentum heading into this week's bye week with two straight wins, but instead will have to do with trying to build off another quality first half and a second half that didn't live up to standards. But with such a late bye week, the team will return with just six games left in the regular season. "You've got to take it out of everybody else's hands, and you can't rely on anybody but yourself to win football games. It's disappointing, and you've got a disappointed group, obviously, in there because you had a golden opportunity to win a football game and to beat a really good football team."
— The Colts' defense held Pittsburgh to 100 net yards (64 passing, 36 rushing) and 0-of-5 on third down conversions in the first half of play. The net yardage and passing totals are both season lows for the Steelers' offense in a first half this season.
—Brissett threw two completions (both touchdowns) of 60-plus yards on Sunday. He now has five throws of 60-plus yards on the season, which is currently the most in the NFL.
— Cornerback Pierre Desir logged his first-career interception on the Steelers first drive of the game, picking off a long pass attempt from Roethlisberger intended for Martavis Bryant.
— Defensive end Margus Hunt blocked an extra-point attempt, the fourth blocked kick of Hunt's career (he led the NFL in this category last season as a member of the Cincinnati Bengals). The play was also the second blocked kick for the team this season.