BALTIMORE —The Indianapolis Colts fell to 3-12 on the season with their 23-16 loss to the Baltimore Ravens on Saturday at M&R Bank Stadium.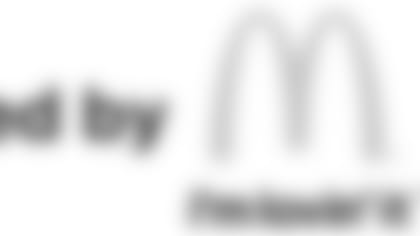 ](https://twitter.com/myindymcdonalds)Down seven points late in the fourth quarter, the Colts certainly had a chance to, at the very least, force overtime after a huge blocked punt by rookie inside linebacker Anthony Walker in Baltimore territory, but six plays later, on 4th and 10 from the Baltimore 17, Jacoby Brissett's pass attempt T.Y. Hilton would fall to the grass, and the Ravens would escape with the win to remain relevant in the playoff picture.
"Hard fought battle, to say the least," Colts head coach Chuck Pagano said. "These guys battle and battled all the way until the end. We're four downs away from putting it in the end zone, kicking the extra point and going into overtime, maybe.
"We have one left," he continued. "We'll do the right thing, come back in after Christmas, go back to work and do everything within our power to prepare for the Texans and try to win that last one."
Here are the FIVE THINGS LEARNEDfrom Saturday's loss to the Ravens:
• HAD A CHANCE:Down seven points, the Colts needed to force a quick Ravens possession and punt in order to have a chance to tie the game late in the fourth quarter with a touchdown. Indy's defense did just that, allowing just one first down before forcing punter Sam Koch onto the field for just the third time all day. On 4th and 10 from his 41-yard line, Koch was trying to pin the Colts deep in their own territory to set up a long field for their offense to try to get something going with no timeouts. Instead, rookie inside linebacker Anthony Walker burst through the protection and blocked Koch's punt attempt, which was recovered by fellow rookie outside linebacker Tarell Basham at the Baltimore 27-yard line. The Colts were able to get one first down on the ensuing drive, but they wouldn't get any further, as quarterback Jacoby Brissett's aforementioned pass to T.Y. Hilton, who was draped in coverage by ornerback Maurice Canady, fell to the turf. Although there certainly seemed to be more than enough contact to warrant a flag, the refs swallowed their whistles. It was a moot point to argue after the game, however. "I mean, it doesn't matter, really," Pagano said when asked about the non-call.
• GRIND IT OUT:Prior to that drive that ended in the blocked punt, the Ravens' offense really was able to wear down the Colts' defense with long, bruising drives throughout the day. In all, the Ravens possessed the ball for 35 minutes and 48 seconds on the day, compared to the Colts' time of possession of 24 minutes and 12 seconds. Baltimore would average 12 plays and 59 yards on its five scoring drives, and it was mostly without a potent rushing attack, as the Ravens ran the ball 32 times for 103 yards, for only 3.2 yards per carry. The Indy defense flies home knowing it did a good job, overall, slowing down a Baltimore offense that has been one of the league's best since the midpoint of the season, but it wasn't enough. "We couldn't get off the field," Pagano said. "They did a nice job of play-calling and substituting. They kept us off-balance. They were able to stay on the field and time of possession, they had it almost 36 minutes. We found a way to put together some things in the second half and get off the field and give us a chance, but not enough."
• TURNOVER BATTLE:The Ravens came into Saturday's game as the league's best when it came to forcing turnovers, but the Colts would leave M&T Bank Stadium with zero interceptions and zero lost fumbles offensively. It's actually the third straight game Indy has not had a turnover on offense; according to Fox 59 Colts reporter Mike Chappell, it's the first time the team has gone three consecutive games without turnover since the 2008 season. In most cases, the teams that turn the ball over the least usually come out with the win, but that just hasn't happened for this Colts team; they have had four games without turnovers in 2017 and are 0-4 in those games; they entered the season 58-6 since 1998 in games in which they had zero turnovers, according to Chappell.
• ROCKIN' ROOKIES: **Saturday's game was a solid showing for several Colts rookies. Cornerback Kenny Moore II had a game-high nine tackles, including one for a loss, with one pass defensed and forced his first-career fumble (which was recovered by the Ravens). Basham had the recovery on the blocked punt and had two tackles and a couple nice QB pressures. Cornerback Quincy Wilson was very solid in coverage, allowing just two yards on passes thrown his way, and he also added three tackles. Running back Marlon Mack did a good job with the ball in his hand, too, as he had four carries for 17 yards (4.3 yards per carry), two receptions for 37 yards (18.5 yards per reception) and he added a career-long 34-yard kickoff return. And not only did Walker have the aforementioned huge blocked punt, but he also earned his first-career start at inside linebacker and had eight tackles (one for a loss). "I was there to make a few plays," Walker said. "There are a couple plays I wish I could have back. It's definitely a learning experience. I'm just trying to get better each snap. I felt like I got into a rhythm more into the second half, but I'm just trying to grow as the snaps come."
— With his 16-yard reception in the fourth quarter, wide receiver T.Y. Hilton passed Dallas Clark for the fourth most receptions in franchise history. The 100-yard receiving performance was the 28th of Hilton's career, which ranks third in franchise history.
— Tight end Jack Doyle caught five passes for 41 yards. He remains two receptions shy of passing Dallas Clark (77) for the second-most receptions by a tight end in a single season in Colts history.
— With 10 points, kicker Adam Vinatieri reached 100 points for the season to extend his NFL record to 20 seasons with 100-plus points. He also passed Jason Hanson (166) to move into third place in NFL history in field goals made from 30-39 yards.
Photos from the week 16 game against the Baltimore Ravens