INDIANAPOLIS —The Indianapolis Colts opened up their season on Sunday with a 46-9 loss to the Los Angeles Rams at the Los Angeles Coliseum.
While it certainly wasn't the start to the season that head coach Chuck Pagano and his team envisioned, one can imagine they've already turned on the film to figure out what went wrong, will hit the practice field to put those corrections into action, and will then move on to this Sunday's home opener against the Arizona Cardinals.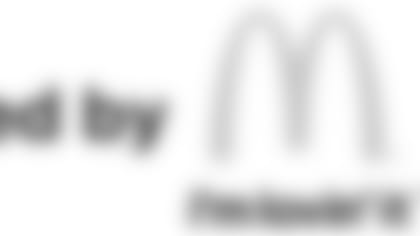 ](https://twitter.com/myindymcdonalds)
That's the thing about the NFL: win or lose, there isn't time to dwell; your next opponent now deserves your full respect and attention.
"One game does not define our season, unless we allow it," Pagano said. "We've got a lot of work to do. We all got a lot of work to do."
Here are the FIVE THINGS LEARNEDfrom Sunday's season-opening loss to the Rams:
• TOUGH START:Credit goes to the Colts' defense for bending but not breaking on the Rams' opening drive of the game, as Los Angeles would only get as far as the Indianapolis 32-yard line before they were forced into kicking a 50-yard field goal to take an early 3-0 lead. But the Colts' offense wouldn't be as fortunate, as their first drive would include a Frank Gore run for two yards, a Gore run for a loss of two, and then, on 3rd and 10, Scott Tolzien was picked off by the Rams' Trumaine Johnson, who rumbled 39 yards to the end zone for a touchdown. The momentum wouldn't leave the home team's sideline the rest of the afternoon.
• QUICK LEARNER:Jacoby Brissett admitted he isn't close to knowing the entire Colts playbook — he was acquired just eight days prior to Sunday's game — but he knew enough to go out onto the field and run the offense when called upon in the fourth quarter against the Rams. In fact, the second-year quarterback would be one-half of the team's biggest play of the day, leading to the Colts' only touchdown on the afternoon. On just his third play, the Colts faced a 2nd and 5 from their own 45-yard line with 13:02 left in the contest. Brissett dropped back and launched a deep pass down the left sideline for Donte Moncrief, who made a nice play to beat Blake Countess and haul in a 50-yard completion at the Rams' 5-yard line. Two plays later, rookie running back Marlon Mack punched it in from three yards out for his first-career touchdown.• QUICK DECISION:Though the Colts' first drive of the game wasn't ideal, their second drive got close to the end zone — as in, *really *close. After two large-chunk completions from Tolzien to tight end Jack Doyle for 21 and 20 yards, respectively, on back-to-back plays, and then an eight-yard run by Gore, the Colts were set up with a 2nd and 7 at the Los Angeles 22. Tolzien found the speedy Mack for a short completion to his right, and Mack sprinted his way towards the front corner of the end zone, where he was met by a couple Rams defenders. Although it appeared the ball might've broken the plane of the goal line, the Colts elected to try to throw the Rams' defense off by not challenging the spot at the 1-yard line, and instead rushing to the line of scrimmage to get off a quick play with hopes of getting in the end zone that way. But Mack would be stuffed for a loss of one yard on that play, then had no gain on a run on the next try, and Tolzien's pass attempt to Moncrief on third down would fall to the turf, leading to an Adam Vinatieri 20-yard field goal. Instead of cutting the Rams' lead to 10-7, the Colts trailed 10-3, and after the game, Pagano said: "I should've waited, let (the official) look at that thing, let us get a good look at it. You know, hindsight's 20/20 obviously— but that's on me. I should of waited on that. Tried to rush the ball, catch him off-guard, but it was a bad call and I'm the head football coach and I take ownership on that."
• NO OPEN LANES:The Rams' Jared Goff would put in a career day on Sunday, completing 21-of-29 passes for 306 yards with a touchdown and no turnovers. But the team's run game was virtually non-existent, thanks to some good push from the Colts' defensive front. In all, Los Angeles ran the ball 33 times for just 63 yards — an average of 1.9 yards per carry. Their top back, Todd Gurley, had 19 carries for 40 yards and a touchdown on the day, which is well below his career 3.9 yards-per-carry average (he averaged 4.8 yards per carry his rookie year in 2015). So while Indianapolis obviously will have some work to do to improve against the pass, it does have some solid early-season film it can go to when evaluating its run defense.
• MOVING UP:Gore and Vinatieri, the Colts' two trusty veterans, each added to their long list of accomplishments and records on Sunday. Via Colts Public Relations, Gore — who had 10 carries for 42 yards, and one reception for 10 yards on Sunday — surpassed Thurman Thomas for the ninth most yards from scrimmage in NFL history (16,532). With his first-quarter field goal, meanwhile, Vinatieri tied Morten Andersen for the most field goals made from 20-29 yards in NFL history (176), and the kick also marked his 42nd different stadium having converted at least one field goal, as Sunday's game was the first time in Vinatier's 22-year NFL career that he had played in the Los Angeles Coliseum.