ARLINGTON, Texas — The Indianapolis Colts continued their 2017 preseason trek on Saturday, as they traveled to Arlington, Texas, and AT&T Stadium for their Week 2 contest against the Dallas Cowboys.
In the end, the Colts would fall, 24-19, to move to 0-2 on the preseason, but the game was one of those up-and-down affairs that certainly featured some promising developments on both sides of the ball, but many teachable moments, as well.[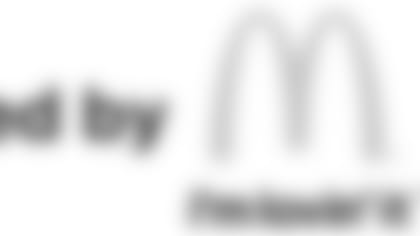 ](https://twitter.com/myindymcdonalds)
"Bright spots on defense was two takeaways. We took care of the ball on offense," Colts head coach Chuck Pagano said. "(But we) give up a 95-yard drive to start the game and give up 160 rush yards. Not good enough. Poor tackling. Again, they expect better; we expect better. We have to address it, we have to get it fixed."
Here are FIVE THINGS LEARNED from Saturday's game against the Cowboys:• BIG MACK:
Marlon Mack was one of the more elite big-play running backs in college football a year ago, and he showed flashes of that ability Saturday in his professional debut with the Colts. Mack finished his night with five carries for 45 yards (9.0 avg.), as well as two receptions for 14 yards. His chunk plays were not only impressive from an individual standpoint — he had runs of 10, 13 and 23 yards, respectively, making many miss at the first level — but it also clearly opened things up for quarterback Scott Tolzien and the Colts' offense, which started to find a rhythm late in the first half. Mack was definitely as advertised on Saturday.
• SLOW STARTS: The Colts' first-team offense and defense didn't produce ideal starts on Saturday night against Dallas' first units. Indy started the game on defense and would proceed to see Dak Prescott lead his team on a 95-yard opening drive — in just seven plays — which culminated in a 32-yard touchdown pass to Dez Bryant. The Colts' first-team offense, meanwhile, was hoping to show a better outing than it did in its preseason opener against the Detroit Lions. But it was much the same to open Saturday's game, as Indy went three-and-out on its first two possessions before they finally started to see some things go their way.• WELCOME BACK:
The Colts saw several players who missed the Lions game make their 2017 preseason debuts on Saturday against the Cowboys. On offense, Joe Haeg started at left guard and Frank Gore was the starting running back, while Mack and wide receiver Jacoby Brissett also appeared in the game. On defense, defensive tackle Johnathan Hankins, inside linebackers Antonio Morrison and Jeff Bostic and cornerback Rashaan Melvin returned to start for the Colts, while cornerback Chris Milton also was able to make his 2017 debut.• MORE TAKEAWAYS:
Despite its slow start, the Colts' defense did eventually respond on Saturday — and quite loudly. On the Cowboys' second possession of the game, they looked like they were going to march right down the field and score again, this time featuring a run-heavy approach with Darren McFadden. But on a carry, deep inside Colts' territory, outside linebacker John Simon and safety Matthias Farley would combine to strip the ball from McFadden's grip, and cornerback Vontae Davis was right there to pick it up. Then, on Dallas' next drive, with veteran backup Kellen Moore now at quarterback, outside linebacker Barkevious Mingo bullied his way through the line to Moore, punching the ball out of his hand; fellow outside linebacker Lavar Edwards was right there to scoop it and rumble 15 yards to the end zone. The plays represented the Colts' second and third takeaways of the preseason, putting to good use the unit's tireless work in this area this offseason and in training camp.• MORRIS DOES IT AGAIN:
Quarterback Stephen Morris has proven he can handle whatever comes his way in preseason play now in two consecutive years with the Colts. Last year he was the league's leading passer in preseason, and this year, he's been able to lead his unit on touchdown-scoring drives with limited snaps in the fourth quarter of both preseason contests. On Saturday, he was the catalyst of a five-play, 43-yard drive that took all of 46 seconds off the clock late in the fourth quarter, as he found Fred Brown for a nifty 18-yard touchdown pass to get Indy within five points, 24-19, with 1:05 left in the contest. So far, Morris has completed 24-of-35 passes this preseason (68.6 percent) for 205 yards with one touchdown and no interceptions, and has done everything asked of him from an in-game standpoint.
The analysis from those producing content on Colts.com does not necessarily represent the thoughts of the Indianapolis Colts organization. Any conjecture, analysis or opinions formed by Colts.com content creators is not based on inside knowledge gained from team officials, players or staff.