INDIANAPOLIS —The Indianapolis Colts fell to 3-11 on the season with their 25-13 loss to the Denver Broncos on Thursday at Lucas Oil Stadium.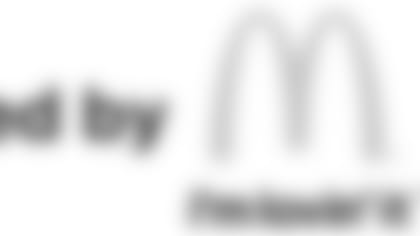 ](https://twitter.com/myindymcdonalds)This primetime matchup featured the same old story for the Colts throughout the 2017 season: a decent first-half performance, followed by a complete collapse in the second half. Indianapolis jumped out to a 10-0 lead, and went into halftime with a 10-7 advantage, but would be outscored 18-3 the rest of the way.
"Again, another disappointing loss," Colts head coach Chuck Pagano said. "Pleased how we started the game, obviously. That's what we talked about all week with a short week. We just, again, didn't have enough to finish in the second half.
"Too many big plays on defense; too many big plays in the pass game and all that stuff."
Here are the FIVE THINGS LEARNEDfrom Thursday's loss to the Broncos:
• BROCK NESS MONSTER:The Broncos have lulled through a quarterback carousel of sorts this season, and one of those players who has been unable to grab a hold on the starting job at the position is Brock Osweiler, who returned to Denver this season after his mega deal last year with the Houston Texans, and then being traded to the Cleveland Browns, who released him just before the start of the season. But one thing Osweiler has done well in his career is beat the Colts, which is exactly what he did on Thursday night. Filling in for starter Trevor Siemian, who suffered a shoulder injury late in the first quarter and didn't return, Osweiler would go on to complete 12-of-17 passes for 194 yards and two touchdowns — for a 147.7 quarterback rating — while he also added an 18-yard touchdown run. Osweiler, who went 2-0 as a starter last season for the Texans against the Colts and essentially was responsible for keeping Indy out of the playoffs, won't get an official "win" for Thursday's performance because he didn't start the game, but he continues to be a thorn in the Colts' side. "He threw it well, and they caught it well," Pagano said. "So, he moved the football team. He played well."
• NOT AGAIN, VOLUME 10:Ten times this season the Colts have had the lead — or at least a share of it — at halftime, and in seven of those games Indy has lost; the other ones eventually turned into the team's only three wins on the season, but all of those games just had to be nailbiters. Nothing has come easy for this Colts team, which once again had an outright halftime lead, 10-7, on Thursday, and for the seventh time this season, came away with the loss after having a lead through the first two quarters; the NFL record for losses for a team that had a halftime lead in one season is eight, by the way. Each game is its own entity, of course, but more than 70 percent of the games on the schedule so far this season have carried this exact same theme. It got old a long time ago, of course, and the team continues to search for answers for a way to somehow fix it. "It's different each game. You get dealt with different tasks," Colts quarterback Jacoby Brissett said. "You just got to find a way to just do your job. I got to do a better job of doing my job, we've got to be able to make plays in those tough, critical situations. That'll help propel us in those drives."
• FIRST PICK: **A bright moment from Thursday's game was undoubtedly the interception by Colts rookie cornerback Kenny Moore II on the Broncos' first drive of the game, the first in the career of the undrafted Valdosta State product. Moore, who had 11 interceptions during his college career, was able to step in front of a Siemian pass, which was intended for his top receiver, Demaryius Thomas, into heavy Colts traffic, and get a good return to the 50-yard line. The play helped set up Indianapolis' first score of the game, as seven plays later, Brissett ran it into the end zone fro seven yards out. Moore finished the game Thursday with six tackles, two passes defensed and that aforementioned interception.
• SCARY MOMENT:Perhaps the most important outcome from Thursday's game is a positive report on Colts tight end Brandon Williams, who had to be carted off, on a stretcher, and taken to a local hospital after suffering what was later diagnosed as a concussion on a second quarter punt play. Williams, who reportedly has had a spinal condition, was not believed to have suffered any sort of injury to his neck or spine, Pagano said, which is good news, and the best news of all: Williams had been released from the hospital by the end of the game and was back in the hands of Colts medical personnel at the stadium. "It was a pretty scary thing," Pagano said. "Scary for the kid and everybody else, but he's back here. He's doing well." Kudos to all involved for their quick reactions and what, fortunately, turned out to be mostly precautionary steps in Williams' initial treatment.
• NOTES OF INTEREST: —Quarterback Jacoby Brissett's rushing touchdown in the first quarter was his fourth on the season, which is tied for the second most in franchise history by a quarterback in a single year (Andrew Luck, 5 in 2012).
— With 68 total yards, running back Frank Gore became the second player in NFL history with 12 consecutive seasons of 1,000-plus yards from scrimmage, one behind Emmitt Smith's NFL record of 13 consecutive years (1990-2002).
— With seven receptions, tight end Jack Doyle surpassed Jacob Tamme (67) for the third-most receptions by a tight end in a single season in Colts history.
— With a 39-yard field goal in the third quarter, kicker Adam Vinatieri tied John Carney (165) for the fourth-most made field goals from 30-39 yards in NFL history.