CINCINNATI, Ohio —The Indianapolis Colts fell to 2-6 on the season on Sunday with their 24-23 loss to the Cincinnati Bengals at Paul Brown Stadium.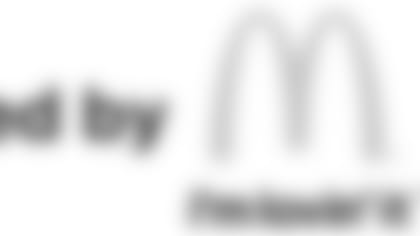 ](https://twitter.com/myindymcdonalds)The Colts had victory in their sights midway through the fourth quarter, when they led by six, 23-17, but that's when Bengals defensive end Carlos Dunlap was able to snatch the game away with a huge pick-six play — the eventual game-winner for Cincinnati.
"We did a lot of good things in this football game but came up short again," Colts head coach Chuck Pagano said. "We have to work on eliminating big plays. The guy (Dunlap) made a heck of a play down there. That's usually what it comes down to. We gave great effort for 60 minutes, but sometimes it just doesn't work out."
Here are FIVE THINGS LEARNEDfrom Sunday's loss to the Bengals:
• DOYLE'S DAY:Jack Doyle turned in a career day for the Colts, as he logged career-bests in receptions (12, which are tied with Dallas Clark [Dec. 14, 2008] for the second-most in a single-game by a Colts tight end in franchise history) and receiving yards (121, which were the most for a Colts tight end in a game since Coby Fleener finished with 127 against Washington on Nov. 30, 2014). Doyle also hauled in his second receiving touchdown of the season — and the 10th of his career — with a 13-yard play in the corner of the end zone in the second quarter, which was the first time either team had reached the end zone on the day. Doyle, who re-signed with the Colts this offseason to be the team's No. 1 tight end for the first time in his career, is on pace to shatter his season-bests stats-wise; at this pace, he would finish with 84 receptions for 756 yards with four touchdowns.• 'D' CAME TO PLAY:While all three phases for the Colts will take the blame for Sunday's loss, their defense, especially considering the circumstances leading into the game, has no reason to hang their heads. With three starters out — safety Malik Hooker (season-ending knee injury), cornerback Rashaan Melvin (concussion) and outside linebacker John Simon (stinger) — the Indy defense, for the most part, had its way against the Cincinnati offense. The Bengals were held to just 58 rushing yards and a 2.8 yards-per-carry average, while A.J.Green — the league's second-leading receiver entering the game — had just three receptions for 27 yards, although he did score a first-half touchdown. A big reason behind the defense's standout performance was defensive tackle Henry Anderson, who had seven tackles (three for a loss) and a sack, as he looks like he's shaping into form here at the halfway mark of the season.
• WHERE'S T.Y.?:It's hard to argue against this phrase: the Colts go as T.Y. Hilton goes. When Hilton has a big day, Indianapolis, much more often than not, comes way with the win. When he doesn't, it's the opposite. So in his last three games, all Colts losses, Hilton has just five catches for 51 yards. That trend continued on Sunday against the Bengals, as Hilton was targeted seven times, but came away with just two receptions for 15 yards. This recent theme, of course, isn't all on Hilton, but everyone in the organization knows how important it is to keep the league's reigning receiving champion involved week in and week out. "I didn't play really well, but we still had a chance to win the game," Hilton told reporters after the game. "I need to make more plays and help us win."
• LAST CHANCES:Much of the discussion about the Colts' season this year has been centered on the team's inability to this point to put teams away in the second half. In six of the team's eight games, including Sunday's, Indianapolis went into halftime with a lead, yet only twice — and after many pressure-filled moments — were they able to get a win. Against the Bengals, after Dunlap's big pick-six midway through the fourth quarter, the Indianapolis offense was unable to get anything going, let alone move into field goal range to let Adam Vinatieri attempt a potential game-winning kick. On the Colts' final drive of the game, they got to the 50 before quarterback Jacoby Brissett took a sack for a loss of seven yards, and then, two plays later, the Bengals brought the pressure on 4th and 4, and Brissett, who appeared to be looking deep, was pressured into an incomplete pass. Game over. "We had leverage on the guy, but they had some pressure on twists up front. He got hit right as he threw it, and the ball sailed on him," Pagano said of the play. "It was a missed opportunity. Again, it takes all eleven, every play. It comes from protection, route running, blocking, throwing, all of the stuff."
• MILESTONE WATCH:Running back Frank Gore, who had 16 carries for a season-best 82 yards on Sunday, became the first running back to start 100 consecutive games since Curtis Martin totaled 119 straight starts from 1998-2005; Gore, who had 101 yards from scrimmage, also became the ninth player in league history to top 17,000 career scrimmage yards; with his fourth carry, Gore passed Barry Sanders (3,062) for the sixth-most carries in NFL history. Vinatieri, with his 29-yard field goal in the fourth quarter, meanwhile, tied Gary Anderson for the second most points scored in NFL history with 2,434.