INDIANAPOLIS —The Indianapolis Colts wrapped up their 2017 preseason schedule on Thursday with a 7-6 victory over the Cincinnati Bengals at Lucas Oil Stadium.
It was the second straight victory for the team, which ends its preseason slate with a 2-2 overall record.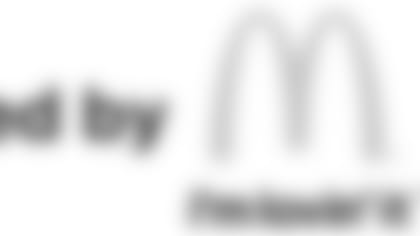 ](https://twitter.com/myindymcdonalds) Now comes the tough part: final cuts. The Colts have until 4 p.m. Saturday to trim their roster from 90 to 53 players. But to head coach Chuck Pagano, he knows that whatever happens in the next 48 hours, there are several young players that can be proud of the effort they've put in for the last several months.
"Just talked to the guys about how hard it is to get into an NFL building and to make a 90-man roster," Pagano told reporters after the game. "We know that this weekend is the toughest weekend in football because of the cut downs. But I'm really, really proud of all the players - their efforts, hard work, determination, dedication. There's a lot of guys who have been dreaming about this opportunity for a long, long time."
Here are the FIVE THINGS LEARNEDfrom Thursday's game against the Bengals:
• GIMME THAT — AGAIN & AGAIN & AGAIN:Heading into Thursday's preseason finale, the Colts' defense had earned a takeaway on the opposing team's opening possession in two of its three games thus far. Against the Bengals, they made it three of four. Indianapolis won the coin toss and elected to defer to the second half, giving the ball to Cincinnati to open the game. But just a few plays into that opening drive, inside linebacker Jeremiah George knocked the ball out of wide receiver Kermit Whitfield's hands, which was recovered by safety Lee Hightower at the Bengals' 39-yard line. In regular season action, those kind of early turnovers can deflate an opposing offense and give that all-important momentum to the Indianapolis sideline, so the Colts certainly hope to keep this going heading into their regular season opener Sept. 10 against the Los Angeles Rams.
• SCHWENKE'S BACK:The Indianapolis Colts this offseason brought in free agent offensive lineman Brian Schwenke to compete for a spot along the offensive line, while also providing a veteran back up to Ryan Kelly at the center position. But Schwenke had a setback during OTAs when he suffered a foot injury. He was placed on the PUP list at the beginning of training camp, about a week before Kelly also went down with a foot injury that will keep him out week-to-week. So, last week, Schwenke was moved to the active roster, and on Thursday he got in his first game action of the preseason, starting the game at center and playing 34 offensive snaps in all. It was certainly a positive sign for a Colts offensive line that has been a little banged up in recent weeks.
• GREAT GRAB:The Colts have shown they have several young, talented wide receivers throughout the offseason and into training camp and the preseason, giving Pagano and his staff plenty of tough choices in the next couple days when it comes to final roster cuts. But one of those players, Justice Liggins, certainly took advantage of a big opportunity on Thursday, making an impressive diving grab in the end zone for a 29-yard touchdown in the fourth quarter. Credit quarterback Phillip Walker for placing the ball perfectly over Cincinnati cornerback Bene Benwikere, and credit Liggins with having the focus to pull down what turned out to be the eventual game-winning score.
• SOLID 'D:'By not allowing any touchdowns and just two field goals — and seeing the Bengals miss two potential game-winning field goals late in the fourth quarter — that would signify that the Colts' defense had a pretty solid game. True, but the team also had some solid individual efforts, particularly from cornerback Corey White and the aforementioned George at inside linebacker. White and George each tied for game-high honors with six tackles apiece, while White added a sack for a loss of 12 and two quarterback hits, and George had a tackle for loss and his big forced fumble. Some nice nights for two veterans trying to earn a final spot on the roster.
• ITEMS TO WORK ON:The Colts' offense, meanwhile, struggled at times to move the ball on Thursday, particularly on the ground. In all, Indianapolis ran the ball 28 times for 67 yards, for a 2.4 yards-per-carry average. That made things especially tough on third down; the Colts moved the chains on just 2-of-13 (15 percent) of their third down opportunities against the Bengals. Pagano said after the game that regardless of who was in on each play, there will be an emphasis on Friday and moving forward to make sure things are working more efficiently come Week 1 of the regular season.