(If you missed the fantasy playoffs, it's okay. Click here to salvage your season with Scout Shout and 1-day fantasy football.)](http://www.colts.com/videos/videos/Scout-Shout-Week-14-Fantasy-Picks-from-NFL-Scouts/2222cb2f-02eb-4559-8fd0-7e8d2a88369b)
---
INDIANAPOLIS --- We're going to get you a win in the playoffs this week. Playoffs?! Yes, the playoffs. No room for error. Our picks have been red hot, but you have to stay hot. THERE IS NO TOMORROW!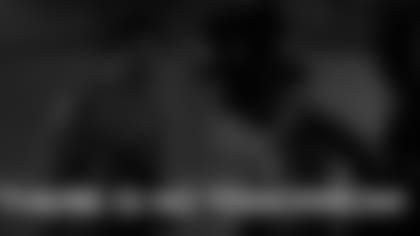 We've been killing it with our Start 'Em recommendations. Last week, the pressure was on to deliver solid picks with some of you needing a win to get into the postseason. We delivered. If you owned Steelers QB Ben Roethlisberger and started him, he got you 28.2 fantasy points. We told you to pick up and start Saints WR Kenny Stills (who was owned in less than 20% of NFL.com leagues). He went #KABOOM for 162 yards and a touchdown. Our bonus Colts pick was to start Boom Herron at running back (also owned in less than 20% of NFL.com leagues). Boom needed only 9 touches to rack up 96 yards and a touchdown. Herron needs to be owned in all leagues.

In week 12, we told you to deploy Trent Richardson for RB2 help (10 fantasy points). That week we also said don't wait to see if Josh Gordon is really back. If you listened to us and started him in his first game of 2014, he helped your lineup with 120 receiving yards.

You get the idea. We're very confident in our picks entering the postseason. A reminder that our baseline for success in Start 'Em recommendations is over 15 points at QB and 10 points for RB & WR. If they don't reach that, we failed. Let's get it on!

Quarterback - Matthew Stafford (Detroit QB, vs. Tampa Bay): The Lions offensive line is still a concern but less of a concern against the Buccaneers. This is not the same Stafford that was inconsistent from week 2 to week 12. Why? One word. Megatron. Calvin Johnson's return means everything to Stafford. On a short week, Stafford put up 390 yards and two touchdowns on Thanksgiving. Guess who caught both of those touchdowns. Yup, Megatron. Plus, Stafford faces a Tampa defense that is 19th against fantasy quarterbacks and has allowed more than 17 fantasy points on the road to quarterbacks this year. Stafford has averaged 17 fantasy points at home this year, despite his inconsistencies. That is his floor this week. His ceiling is over 20 fantasy points.

Running Back - Tre Mason (St. Louis RB, @ Washington): The fantasy expert community has been very split this week on starting Tre Mason in your fantasy playoffs. Include me on the side that is not afraid to deploy him. The running back position has been brutal this season. On paper, Mason faces a Washington defense that is top-10 against fantasy running backs, but we saw that didn't apply to Boom Herron last week. Even if I did consider the match-up an issue, Mason has been playing far too well to bench him. Yes, his 164 yards and three touchdowns last week were against the Raiders, but this is also the same player that rushed for 85 yards and a score on Seattle and 113 yards on Denver. Lastly, Mason has averaged more than 20 touches per game over the past 5 weeks. That's a workhorse back. You don't bench a workhorse back in the fantasy playoffs that has played well.
Wide Receiver - Kenny Stills (New Orleans WR, vs. Carolina): We told you to start him last week, and we're telling you to start him again. This was Colts.com beat writer Kevin Bowen's pick, and I 100% agree with it. At this point, you won't find many flex options with a higher ceiling than Stills. He's not only the deep threat for the Saints, but now he's mixing in shorter routes with Brandin Cooks on IR. The match-up is even better this week than it was last week at Pittsburgh. Did we also mention it's in the Superdome? Just checking. You can't expect Jimmy Graham to not catch a pass again, but I can expect consistent targets week-to-week now for Stills. I'm more confident in Stills this week than I am Jeremy Maclin, Sammy Watkins, and Vincent Jackson. But somebody needs to explain to me how he's still only owned in 20.7% of NFL.com leagues.

Colts Bonus Start 'Em - Boom Herron: Like Stills, we said it last week, and we're saying it again (because he's still only owned in 18.7% of NFL.com leagues). Pick 'em up!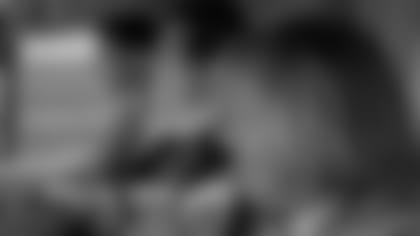 Quarterback - Ben Roethlisberger (Pittsburgh QB, @ Cincinnati): How can we say to start Big Ben last week but bench him this week? Because Mr. Roethlisberger is the new Drew Brees. He's great at home and below average on the road. Big Ben is averaging 12 fantasy points on the road this season (that includes a 12 point performance at Jacksonville & 11 point performance at Tennessee 3 weeks ago). At home, Roethlisberger is averaging 26.8 fantasy points this year. Yup, the contrast is that start. And in the first round of the fantasy playoffs, Roethlisberger is on the road against a Bengals defense that is peaking. Overall, they are 4th on the season against fantasy quarterbacks and have only allowed 9.3 fantasy points to quarterbacks over the past six weeks. One last note: Roethlisberger has thrown a total of 4 touchdowns and 5 interceptions in his last 4 games against Cincinnati. You are crazy if you put your fantasy season on the line with Big Ben in your lineup this week.

Running Back - Isaiah Crowell (Cleveland RB, vs. Indianapolis): Kevin Bowen likes this pick, and the only reason I'm hesitant is because I'm assuming many teams might not have a better option at RB if they bench Crowell (unless you can pick up the afore mentioned Boom Herron). Crowell is dealing with a hip injury though. He missed practice Wednesday but returned to a limited capacity Thursday. The Browns have not been hesitant to switch starting running backs from week-to-week. So, keep an eye on Crowell news. It's less likely the Browns would start Terence West because of his fumbling issues lately, but you never know. Nevertheless, the Colts have been improved stopping the run the past two weeks, after getting Art Jones back. Indy has only allowed 3.56 yards per carry over the past two weeks and no rushing touchdowns.

Wide Receiver - Mohamed Sanu (Cincinnati WR, vs. Pittsburgh): They told us A.J. Green would still be limited playing through a toe injury. Boy, were "they" wrong. Sanu may be the #16 WR in standard leagues this season and #19 in PPR, but you can't trust him in the playoffs at this point. He has failed to reach 50 yards receiving in four consecutive weeks. Green is gobbling up his targets. Sanu had only three targets last week in what was supposed to be a great match-up against Tampa Bay. This is a case where his recent production outweighs his season position ranking. I've benched him for Kenny Stills in my league of record the past couple weeks. Other WRs I like better than Sanu in the first round of the playoffs: Mike Wallace, Roddy White, Torrey Smith, Jarvis Landry, Anquan Boldin, Julian Edelman, Steve Smith, and Stedman Bailey.
Bonus Colts Stash - WR Donte Moncrief: Get him on your roster. His playing time and production has been too good. Reggie Wayne told me after last week's game, you're "going to see more and more" of Moncrief. If you're desperate at WR or a big underdog in your playoff match-up, he's a big upside guy you could start...but I'm looking at the Texans match-up week 15 as a possible time to get Moncrief in your fantasy lineup.