INDIANAPOLIS —The Indianapolis Colts will be without three key members of their defense Sunday when the Arizona Cardinals come to Indianapolis for the 2017 home opener at Lucas Oil Stadium.
Head coach Chuck Pagano said two starters, safety Darius Butler and inside linebacker Antonio Morrison, and another key backup, inside linebacker Anthony Walker, have officially been ruled out.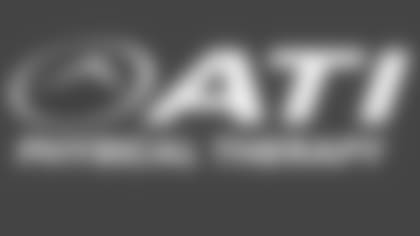 ](http://www.atipt.com/)Walker, who suffered a hamstring injury last Sunday in the Colts' 46-9 season-opening loss to the Los Angeles Rams, had not practiced all this week; Morrison also did not practice this week with an elbow injury.
Butler, meanwhile, was listed as limited at Wednesday's practice with a hamstring injury, but did not practice on Thursday.
The injuries leave the Colts with three healthy inside linebackers remaining on the roster heading into Sunday's game. Jon Bostic got the start alongside Morrison last week against the Rams, recording seven tackles, while Jeremiah George got two tackles on defense and recovered a fumble on a muffed Los Angeles punt return.
Indianapolis on Wednesday also re-signed veteran inside linebacker Sean Spence, who had spent the entire offseason with the team before his release on Sept. 2.
At the safety position, Butler's absence, Pagano said, sets up first-round pick Malik Hooker to make his first-career start alongside Matthias Farley, who had a team-best 10 tackles Week 1 against the Rams.
Hooker logged three tackles on defense and added another special teams stop in his NFL debut last week in Los Angeles.
Colts defensive coordinator Ted Monachino said Thursday it remains clear that Hooker is "going to be a really special player."
"I think that it's not going to take very long," Monachino said. "He does things naturally. He's one of those guys that can make more plays by accident than a lot of guys can make on purpose, just simply because he has great instinct and great feel. He understands the deep part of the field, but he's not afraid to get down lower and help you in the run game."
Rogers questionable
Wide receiver Chester Rogers, who has been out for weeks with a hamstring injury, was able to return to the practice field this week on a limited basis on Wednesday and Thursday, and was full-go on Friday.
He is the only Colts player marked questionable for Sunday's game.
The second-year wideout and return man last season earned a spot on the Week 1 roster despite the fact he was an undrafted rookie, and would play in 14 games in all, starting two, logging 19 receptions for 273 yards, while also returning 13 punts for 119 yards (9.2 avg.).
Davis 'ahead of schedule'
Pagano earlier in the week had already ruled out quarterback Andrew Luck (right shoulder) for Sunday's game, and confirmed Friday that center Ryan Kelly (foot) and cornerback Vontae Davis (groin), each of whom had already been classified as "week-to-week," will also not play against the Cardinals.
An encouraging sign for the Colts, however, was the fact Pagano said Davis is "making great progress" in his recovery.**
"Ahead of schedule," Pagano said about his No. 1 cornerback.
INJURY REPORT* Here is Friday's injury report:DNP: *Quarterback Andrew Luck (right shoulder); center Ryan Kelly (foot); cornerback Vontae Davis (groin); inside linebacker Antonio Morrison (elbow); inside linebacker Anthony Walker (hamstring); safety Darius Butler (hamstring)
Full:Guard Ian Silberman (lumbar); wide receiver Chester Rogers (hamstring); tackle Jeremy Vujnovich (ankle); nose tackle Al Woods (knee); running back Frank Gore (rest); guard Jack Mewhort (rest)
— Silberman, Rogers and Vujnovich each were full participants on Friday after being limited in Thursday's practice.